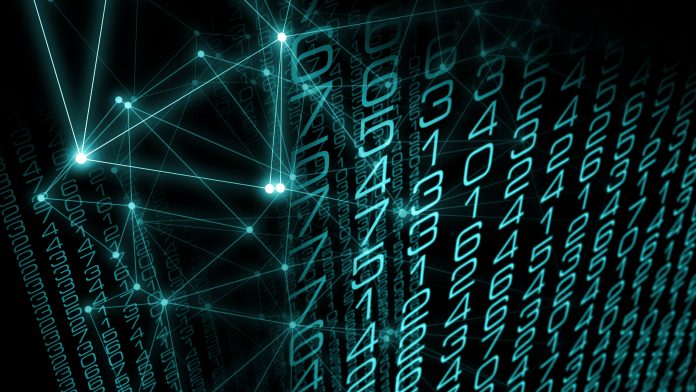 Tessiant introduces its new management consultancy to the public sector, focusing on digital transformation and business change
On 12th February, we were extremely excited to be holding the first of four planned launch events to announce Tessiant to clients, partners and associates. Fate intervened, and we only got to hold two of them.
In early March, as the country went into lockdown, our events cancelled, it felt like a very strange time to be launching a business.

Introducing Tessiant
Tessiant is a management consultancy, focusing on digital transformation and business change. Formed by three partners – Matt Neale (Head-Hunter), Alex Ball (Change Consultant) and Anna Barsby (Retail CIO), we combine what we see as the best aspects of management consultancy and recruitment.
From consultancy, the ability to offer clients in depth experience and scale, projects managed to an outcome and removing the need for clients to directly manage staff. From recruitment, the ability to tap into a wider pool of experienced resources, removing the "square peg, round hole" nature of consulting benches and its reliance on large junior teams training on the job.
A comprehensive consulting offer
Tessiant offers a unique ability to offer scalable consultancy services at a competitive price point. Our focus is on change – not just on project execution, but helping clients plan and organise their transformation, while maintaining a strong focus on people and change management.
• Strategy and Roadmap – setting up your projects for success, and understanding their context, is crucial to the outcome. We can support development of roadmaps, target operating models and business cases.
• Programme delivery – providing a range of skilled people and teams to deliver digital transformation, covering programme management, business analysis and architecture, and can work with agile, waterfall or hybrid approaches.
• People, Culture and Change – Digital transformation is as much a people journey as a technology one. We can help design and embed change, and help your organisation find its new "voice" through new culture and ways of working.
Re-imagining consulting
Traditional consulting often involves large consulting companies "owning" problems, using large teams of inexperienced consultants learning on the job. We are totally different – we only have experienced professionals, and use our large (150+) network of trusted consultants who have done it before.
We always work alongside clients, not remote from them. Unlike recruitment agencies, we build and manage the teams we deploy, and are confident in working to outcomes, not just day rates.
We think this is a major shift in approach, bringing clients what they really need – an easy way to do business, bringing in the appropriate skills and teams, and being accountable for the outcome.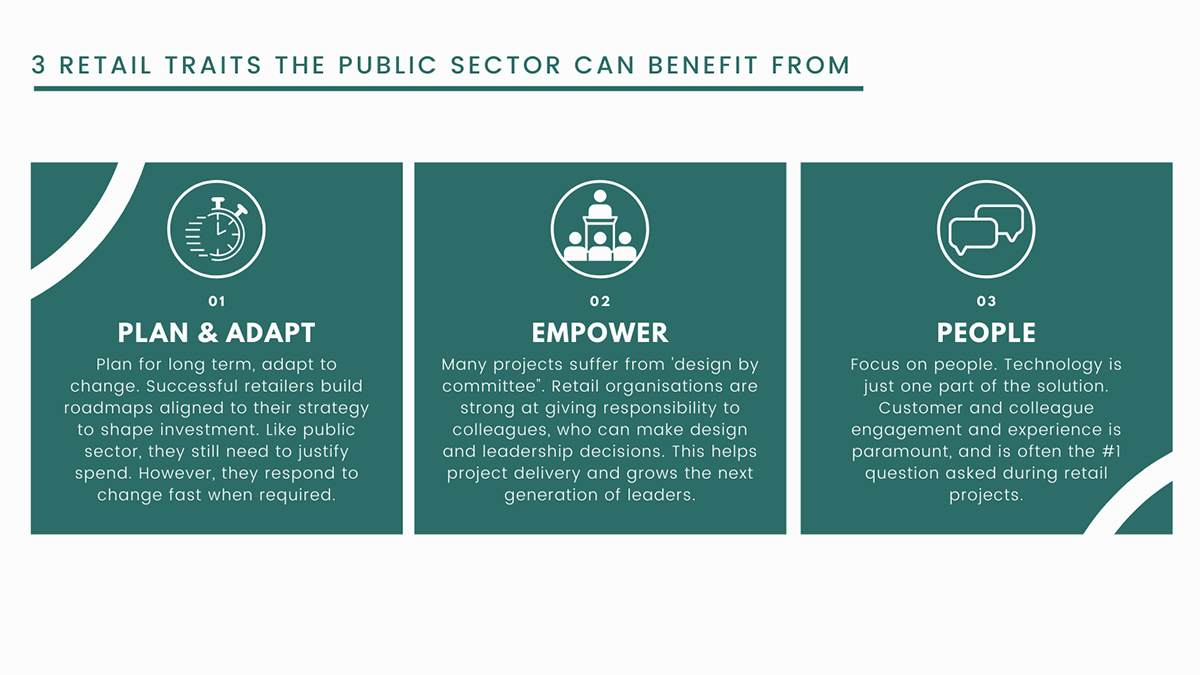 Transferring our experience to government
While individually we have extensive public sector experience at the Home Office, Pensions Regulator, FCO and DWP, much of our company track record has been in the commercial sector, for example helping:
• Asda build a whole new digital technology base following its sale by Walmart
• Fortnum and Mason develop a strategic roadmap and deliver digital transformation
• Cigna Insurance move to a new agile way of working and integrated culture across Europe
• Digital transformation procurement and delivery for a national charity
We strongly believe much of what we offer is not sector-specific – the requirements on public and private sector organisations are remarkably similar where large scale digital transformation is concerned.
Why GCloud?
GCloud is invaluable to new entrants to the market. Unlike the large consultancy frameworks which insist on scale and age (neither great indicators of future success!), GCloud enables nimbler, more innovating companies to offer services without the complexity and cost of OJEU and legal negotiations.
For public organisations it gives visibility and access to a new set of capability, rather than relying on the same companies who have frequently underwhelmed in the past. We are delighted to be part of GCloud12.
Pandemic Reflection
So how has it been growing in the pandemic? It didn't feel ideal to start, but the forced new ways of working have created opportunities to do things differently – greater use of remote teams, less reliance on physical location and a focus on building strong personal connections via video conferencing. We have all adapted. In this environment, we have been delighted to be able to help clients lead critical digital and transformation projects across the UK. We are keen to talk to see how we can help more.
Please note: This is a commercial profile
Editor's Recommended Articles