New Prime Minister Rishi Sunak set out his education reforms recently, pledging to improve professional development for teachers and expand the use of AI in classrooms
Key areas of focus in the education reform plan include establishing 75 new free schools, reviewing school funding and improving current international baccalaureate (IB) offerings. This is in response to ongoing struggles faced by teachers, who are working upwards of 54 hours a week and reporting heavy workloads, which are impacting their ability to teach effectively.
Whilst the industry welcomes these education reform changes including the introduction of technology within the classroom, many teachers will not have been trained to use edtech tools or design blended learning courses.
Government, faculty and teaching staff will need to take great care when delivering this new strategy across the country and implementing new digital tools within schools and colleges.
Nurturing overworked teachers
Through his new education reforms, the PM aims to reduce the workload of teachers. Currently, almost two-thirds of teachers say that they are working longer hours than a year ago and a heavy workload is the most cited reason that teachers quit the profession. Digitalising classrooms may be one way of reducing teacher workload. However, if that is the path the government hopes to take, they must make sure that teachers are able to understand new technologies and implement them seamlessly.
Through Continued Professional Development (CPD) teachers can be given the training needed to use new technologies. Unfortunately, many teachers have never been officially trained in delivering online learning or designing online assessments, as it is not part of the typical teacher training curriculum.
An online learning space should complement all current learning and teaching objectives
Creating an environment that works for both teachers and students can be challenging, especially if teachers lack instructional design knowledge. When created, an online learning space should complement all current learning and teaching objectives.
Moving forward, ensuring edtech and online learning are included in teachers' CPD will be key to a successful education reform. Not only will this enable new forms of teaching, but it will also allow teachers to make better use of the tools available to them. It will support actions ranging from identifying trends in student learning and uncovering individual weakness through data analytics to allowing group feedback on students' work via online forums.
Paving the way for blended learning
Once teachers are fully trained in using new education technology they can introduce a blended learning strategy, where real-world classroom teaching is paired with online components. This may include a combination of online assignments based on classroom learning, online lessons or online exams.
For example, recently the director-general of the International Baccalaureate (IB) announced his hopes to move IB exams online, with the possibility of virtual assessments. This is just one way we can see a blended learning approach developing within schools.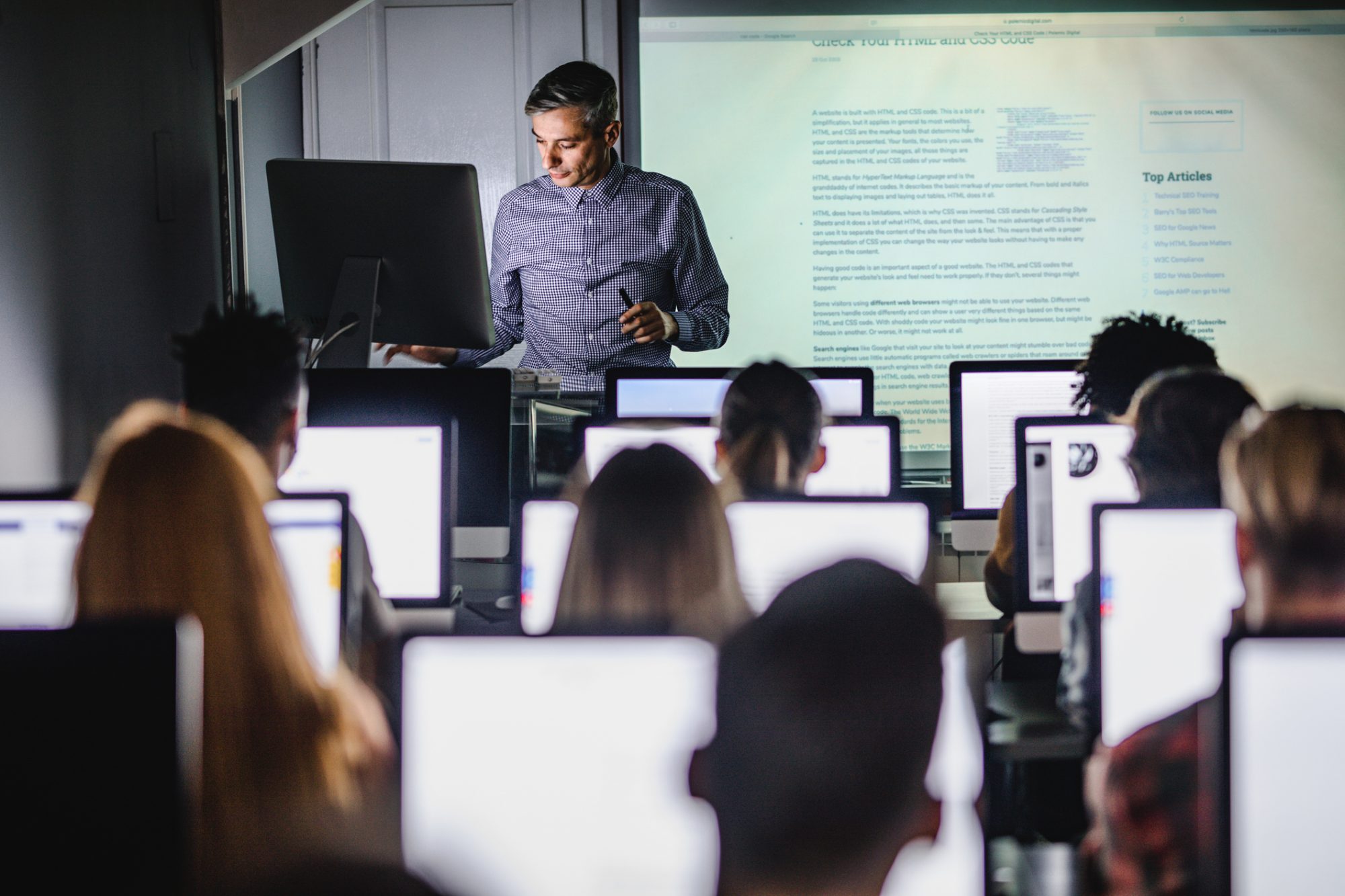 However, introducing a blended learning strategy with education reforms can be complicated. For it to be successful there must be a sense of progression and continuity. Each school must decide on a strategy that best fits their teachers and institution, and course designers must consider the overall process. Courses should be devised carefully, with technology complementing all current learning and teaching objectives, rather than being treated simply as an "addition". This means the overall course structure may be different from school to school.
Although complex to implement, a blended learning initiative will certainly fill the gaps in learning that are being found across the country because of teaching missed during the pandemic. Blended learning encourages and enables increased customisation and personalisation, allowing students to move at their own pace in ways that are flexible for them. It is also more efficient for teachers, freeing up their time, reducing their workloads, or allowing more time for one-to-one teaching.
A digital strategy for every student
We often hear that students across the country receive differing standards of learning. Introducing a digital strategy in classrooms will hopefully allow us to take important strides towards providing an equal playing field to all. Teachers need to address the learning gaps of all students—including how they are getting on at home, in the classroom, and in exams.
The "one-size-fits-all" approach is simply no longer viable. What works for one student may not work for another. Learning analytics can provide teachers and lecturers with real-time insight into the location and extent of learning gaps—where a student is progressing and where they still need support. By using data to drive their teaching or courses, staff can plan more extensive learning programmes that account for all students' learning needs.
Learning analytics can provide teachers and lecturers with real-time insight into the location and extent of learning gaps
With this level of continuous insight and new education reforms, teachers will be able to fill rifts that have emerged in students' learning over the last couple of years. In fact, they will have the ability to create personalised learning pathways to help ensure that the needs of individual students are constantly being met.
With the PM's recent announcement signalling a genuine desire to reduce teacher's workloads, and with the right infrastructure in place, beneficial changes are on the horizon. Teaching can become increasingly effective, the mental well-being of teachers will be improved, and the learning needs of all students can be prioritised going forwards.
This piece is by Stewart Watts, Vice President, EMEA, D2L
Editor's Recommended Articles