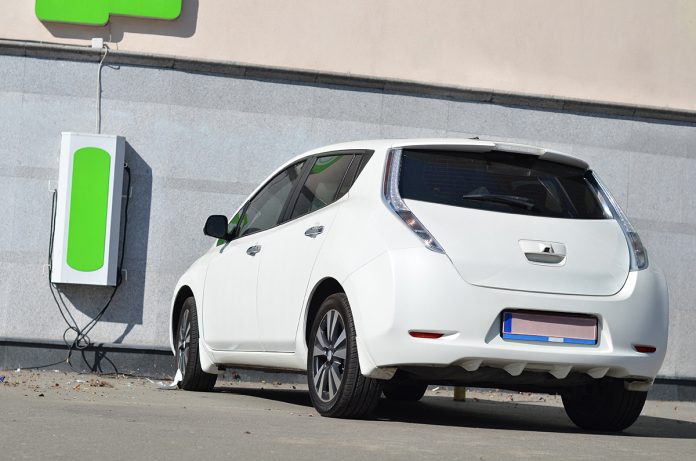 EDF's Managing Director for its Customers business, Philippe Commaret, explains how local authorities can speed the uptake of electric vehicles for their area
2020 will likely feature as one of the most important years in history for tackling climate change. With the last decade labelled as the hottest on record, this new decade is a critical waypoint on the UK's journey to net-zero by 2050.
The energy industry in the UK has undertaken a dramatic journey towards a cleaner future. Emissions from the sector have halved over the last two decades and transport is now top accounting for nearly a quarter (23%) of all emissions.
Research we conducted last year found the collective carbon footprint of petrol and diesel cars on UK roads is a staggering fourteen times what it would be, if all those vehicles were to switch to electric by 2030.
Action must start now and all those with responsibility over infrastructure can play their part. From national governments and businesses, all the way down to local councils, we must work together to create a cleaner future for society. The public want this, as recent polling shows putting climate change as a top-five concern where previously it would have seldom made the top 10.
The good news is there is appetite. Polling by YouGov showed more than half (57%) of the UK public would consider buying an electric car if it was the right price. We want to see government incentives continue, so that electric vehicles (EVs) can be attainable for all in society. After all, the UK government's target of rolling out only EVs by 2040 may seem far away but it is only 80 financial quarters from now.
EVs are gradually becoming a success, sales of them increased by 144% in 2019, however they still only account for around 1.6% of the UK's total car fleet. Though 2020 is the year which likely changes that – by the end of the year there will 75% more EV models available, including Audi, VW and Volvo through its Polestar brand. Indeed a third of the 90 new car models due to launch in the UK this year will be electric or plug-in hybrid.
Many organisations are leading the way on adoption of EVs – whether that be developing and delivering plans to transition their fleets or incentivising their employees to switch to EVs as part of company car schemes. The UK government is supporting this initial switch through grants for workplace charging, 100% First Year Capital Allowance for EV or charge point purchases, and 0% Benefit in Kind tax advantages for EV company car drivers.
With around 75,000 national and local government fleet vehicles, all UK public sector bodies need to also develop and deliver plans on decarbonising their transport. For example, the target of 25% of ultra-low emission vehicles for the national government's fleet by 2022 is ambitious, but this is where private partners such as EDF can help. Whilst recognising the significant effort to date, there is, however, a greater challenge around infrastructure for local authorities. The expectation is that the UK will move from the circa 270,000 vehicles on the road today to the tens of millions by 2040, which creates issues around the necessary level of infrastructure.
Charging points
In mid-2019, the UK hit a milestone where there were more EV charging points on the UK's roads than petrol station forecourts. The next milestone will be where there are more public charge points than actual pumps on those forecourts.
The private sector is accelerating the deployment of charging assets across the UK where the right return on investment can be made. Whether that's car manufacturers through their Ionity network, supermarkets installing free to use points at their stores or petrol brands who are kick-starting EV re-fuel options on their forecourts. EDF has recently purchased Pivot Power which allows us to consider the development of rapid charging stations at 40 strategic locations across the UK.
The government is playing its part too. In January it announced a doubling of investment to £10 million to install electric vehicle charge points to make it easier for people without an off-street parking space to switch to EV. It is estimated the investment could fund an additional 3,600 charge points. This is on top of plans already to double the number of rapid chargers by 2024.
We need to go further though which is where public sector bodies can lead in the transition to EVs.
Funding
Despite the desire that local authorities have, we appreciate that budgets, ultimately, decide the ambition of an EV infrastructure strategy. Though there are always options to seek funding or find partners as many local authorities have achieved.
EDF is working in the French city of Lyon alongside a number of partners, including the local government, to install over 600 charging points by 2021. EDF and its partners are responsible for providing, installing and running the software and charging points, and the citizens of Lyon receive an extensive EV charging network.
For local authorities of all sizes, the move to provide an EV network for the future may seem complex. It will require collaboration of many internal stakeholders, from transport, energy, planning, and finance and across all council tiers. But it does not stop with local authorities; the EV transformation will require a complete rethink to how we design our roads, homes and public space. Local authorities can gain significant benefits by working with private sector, or funding bodies, that can help support the implementation of a network due to both their experience and skillset.
As the Local Government Association recently published in its report looking at EV networks, solutions will need to be place-based and locally-led. Councils are always best placed to understand their own situation regarding their local transport needs. With awareness and importance of climate change only becoming a more important issue as we move towards net-zero, and with each year that passes EVs will become more and more the norm. But this requires action now so let's work together to deliver a cleaner future for all.
Please note: This is a commercial profile
Editor's Recommended Articles