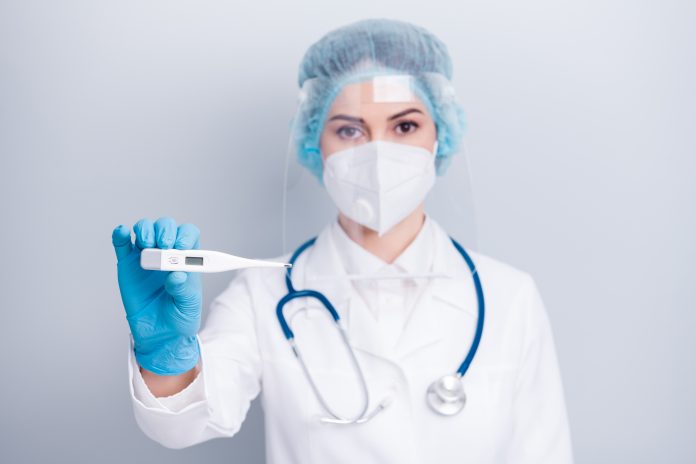 Jackie Hook, Head Technical Chemist (CChem MRSC) at JLA Ltd, underlines the importance of ensuring total infection control in 2021
There is finally light at the end of the tunnel for UK businesses, which have endured an unprecedented period of challenge and upheaval owing to the coronavirus pandemic.
The vaccine roll-out is gathering pace, with the government aiming to offer every adult in the nation the first dose of COVID-19 vaccine by this September.
But September is still months away and, even if the government target is met, businesses can't afford to become complacent about infection control at this stage. Headlines remain dominated by reports of record numbers of hospital admissions and we are in the throes of a third national lockdown.
Companies which fail to take the correct precautionary action are not only putting their employees and customers at risk, but they also risk jeopardising their own future – as a result of shut-downs, staff shortages and reputational damage.
The Health and Safety Executive (HSE) has stepped up spot checks and inspections on all types of businesses and between 6th and 14th January, received 3,934 complaints relating to coronavirus, taking enforcement action in 81 cases.
Businesses that have managed to weather the storm so far and can see a course ahead, when restrictions ease and customer footfall begins to increase, should grasp the opportunity to review and bolster their existing infection control strategies.
Hygiene and COVID-measures must remain a priority for the commercial sector and responsible business leaders should now be taking a closer look at the key infection control measures they can put in place to ensure staff and visitors remain safe for the year ahead. A good place to start are businesses which have laundry requirements for workwear and table or bed linen. 
Keeping workplace laundry COVID-free
With research showing that the coronavirus infection can live on fabric and textiles for up to three days, applying best practice when it comes to storing, washing and handling laundry is vital.
Consider tablecloths in hospitality venues; if not handled and laundered correctly, it could become a virus hotbed. This applies to any type of textile used on-site, including staff uniforms. So, what can you do to limit the risk of exposure here?
It is important that laundry is processed as quickly as possible and not left overnight for washing. This will ensure any stains are not allowed to dry into the fabric, reducing the microbial challenge.
When washing the laundry, whether onsite or through a contractor, not only is it essential to do this safely, it's also worth researching the washing system that is being used to see how effective it is at removing the coronavirus infection.
Systems are now available that have undergone extensive testing to demonstrate just how effective they are at removing the coronavirus infection, with factors such as optimum temperature and load capacity being carefully monitored and reviewed.
Investing in a tested system will help to offer another layer of protection for your business – reassuring employees that you are committed to safeguarding them to the absolute best of your ability.
Apply a fresh approach to uniform washing
Another way to ensure that any potential traces of coronavirus are removed effectively from workplace fabric is by washing and storing staff uniform on-site, rather than allowing items to be taken home.
Commercial washing machines provide better control of the wash process. Domestic washers are not designed to deal with infected linen and, generally, they don't comply with UK water regulations to process this category of work.
By using an onsite laundering facility for uniforms, infection control can be enhanced, and transmission of the virus minimised, as fabrics are not being taken to and from the workplace after they have been worn.
Switch on to sanitiser
Sanitiser is an essential weapon in the fight against COVID infection. Frequent hand-sanitising helps to support a COVID-secure workplace, as does regular cleaning of surfaces.
But businesses can provide another layer of protection through the use of automatic sanitising machines, that work to remove any micro-organisms present in the air. Ideal for use in care homes, hospitality venues, sporting facilities and even offices – particularly once employees have gone home for the night – the machines are effective in enclosed spaces of up to 200 m³.
Providing an additional level of infection control, this automated sanitising supports and enhances the existing cleaning schedule.
Don't forget the basics
Developing an improved infection control strategy relies on having the basic measures in place before exploring how to reduce risk even further.
Lockdown is a good time to perform a risk assessment and ensure that your business is following the latest government guidelines on workplace social distancing, hygiene, ventilation, support of homeworking and so forth.
As employees gradually get set to return to work and businesses prepare to welcome customers and clients to their premises once again, it is more important than ever to ensure a robust approach to infection control and to communicate all the measures your business is investing in to support wellbeing.
Editor's Recommended Articles