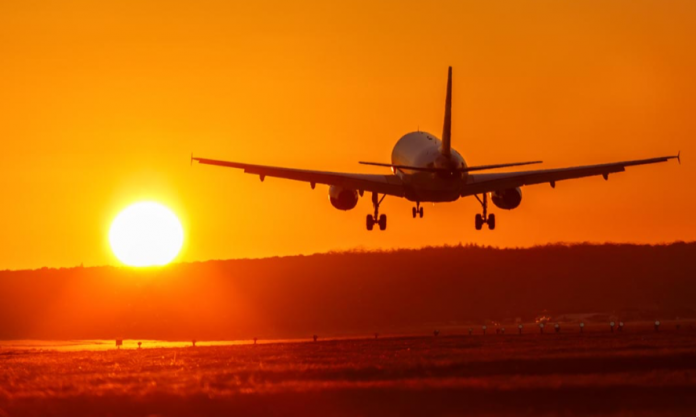 Lirio Liu, Executive Director of International Affairs at the U.S. Federal Aviation Administration (FAA) reveals their exciting work to redefine geographic and atmospheric boundaries with aviation
We at the FAA are passionate about an industry that makes our world more connected. Aviation fundamentally redefines geographic – and in the case of commercial space – atmospheric boundaries. Aviation provides tremendous economic opportunities and connects people and cultures in new ways through our imagination and innovation. This vision is why global leadership is among the strategic pillars of FAA Administrator Steve Dickson.
Over the years, the FAA as a preeminent aviation authority in the world has worked relentlessly to promote and develop global aviation safety. When you consider how far aviation has flown in a little more than a century from Kitty Hawk, North Carolina, to rockets transiting the International Space Station, you cannot overstate the contributions of FAA's leadership and the Agency's overriding safety mission. By working with and mentoring partner authorities, organisations, and industry around the world, we help meet the public's expectations of the highest possible level of safety and seamless operations globally, even in areas we do not regulate directly.
Within the FAA's Office of International Affairs, we coordinate the FAA's engagement with international organisations, such as the International Civil Aviation Organisation (ICAO) and bilateral and regional international partners, to set international safety and efficiency standards. Through these channels, we seek to reach a consensus on international civil aviation standards and recommended practices and policies. Additionally, the FAA provides training and technical assistance worldwide and advances U.S. aviation objectives through a variety of forums to highlight FAA programmes and initiatives and share best practices.
Our prevailing perspective at the FAA is that we must embrace emerging entrants, such as unmanned aerial systems (aka drones) and evolutions made to concepts of operations technologies such as those we are seeing in commercial space. We need to look and act differently, with creativity and innovation that match the scope and pace of change. The FAA's new commercial space final rule that took effect in March 2021 is a compelling example.
The rule streamlines and modernises the FAA's commercial space launch and re-entry licensing regulations by eliminating obsolete requirements, replacing most prescriptive requirements with risk and performance-based criteria and reducing duplicative regulations. It also establishes a single set of licensing and safety regulations for several types of commercial space operations and vehicles. For example, one licence could support multiple launches and re-entries at multiple locations – a game-changing concept that will make this process more efficient.
The number of FAA-licensed commercial space launches has dramatically accelerated from only one in 2011 to a record 39 in 2020 – a 3800% increase in just ten years. For this year, the FAA is forecasting 50 or more FAA-licensed launch and re-entry operations. This rule comes at the right time and further boosts the growing commercial space sector that is lowering the cost of launch operations and opening new markets for satellites, space tourism, and potentially suborbital point-to-point regional and intercontinental travel.
As commercial space grows exponentially, we are working across the FAA, led through our Office of Commercial Space Transportation, to focus our work with our global partners to efficiently integrate this industry into an established infrastructure. Together, we provide a central, coordinating conduit for international engagement for the safety, efficiency, and environmental sustainability of commercial space within the global aviation system.
We are prioritising international engagement with countries that are developing sites, or spaceports, that have interest from the commercial space transportation industry for future launch or re-entry activities abroad. Our collaboration with other countries also includes understanding their regulations and processes and sharing FAA's experience and lessons learned from the U.S. regulatory framework and requirements for public safety. Throughout our engagement, we want to work with our partners to create standards that benefit everyone and allow for the future growth of the industry.
Currently, we are working proactively with partners on spaceports and related launch activities in the United Kingdom, Japan, Canada, and Mexico. In addition, we are strengthening relationships with existing spaceports in Brazil and New Zealand. As we reach out to other markets, we believe that our experience can be a valuable resource to many foreign civil aviation authorities. The continuity of the FAA's authority for safety oversight via licensing, as well as being the air navigation service provider, puts the FAA in a unique position to lead and collaborate in the integration of commercial space operations in the airspace across the globe.
Overall, the FAA's learned lessons and experience with a variety of launch operator concepts allow us to share and leverage our knowledge with our partners and further enable commercial space to grow globally. From conventional aircraft to unmanned aerial systems to commercial space, we recognise the unique responsibility that comes with our deep and rich history. Our collective expertise and experience will remain essential to influence the global direction of aviation and to uphold public confidence. The FAA will continue to add its prominent voice to ensure the safest, most efficient and environmentally sustainable aviation system possible throughout the world.
Editor's Recommended Articles