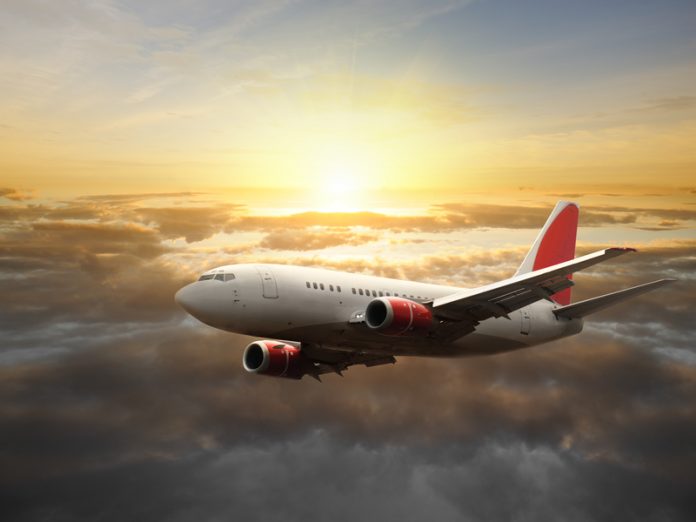 According to a recent survey, over 21 million Brits are now more scared of flying compared to 10 years ago
New research conducted by the National Geographic has found that over 21 million brits are most scared of engine failure and plane crashes, while trust in pilots and cabin crew is high.
More than 8 out of 10 Brits (81%) say that engine failure and plane crashes are their biggest worry when flying and over a third (38%) admitted that news stories around plane crashes, disappearances and terrorist attacks have made them fear for their security when onboard an aircraft.
Over half (51%) of 25-34s are more scared for their safety compared to only just over quarter (27%) of the over 65s.
However, it seems as a nation, once on board we feel comfortable flying for up to either hours on average, yet if the worst were to happen, over two fifths (42%) said they would not know what to do if faced with a mid-flight emergency. 35% admitted to not watching the safety procedure demonstration at the beginning of the flight.
Very Superstitious
The research revealed that many who do fear flying look to superstitions and pre-flight rituals to appease their anxiety.
For example, more than two fifths (43%) of 25-34-year-olds avoid certain seats on a flight, with nearly a third (32%) opting to avoid plane seats that are far from the emergency exit, or at the front of the plane.
Although, it's not just a case of avoiding seats, as for those who take to the skies, nearly a quarter (23%) choose their seat based on air crash survival rates.
David Gleave, Aviation Safety Investigator said: "The research highlighted choosing seats based on location may be commonplace but it's not the most significant factor in having a safe flight or surviving a flight that has an accident.
"However, actions such as this, or touching the plane before boarding, or even taking an airline's own nervous passenger course before a flight, can provide an anxious traveller with the peace of mind needed to reassure and aid when we feel uneasy.
"What is most fascinating, is how the respondents do not regard human error as one of the biggest factors. As more pilots retire and as the training courses are simplified, the lack of pilot experience in some airlines could become the biggest safety issue in the global aviation industry."
Future of Technology and Aviation
When we look to the future, the rise in technology plays an important role in adding to fears of air safety. More than half of Brits (51%) believe that cybersecurity such as flight systems being hacked will be one of the biggest future threats to our flights over the next ten years, whilst 52% think drone collisions will be an issue.
David continued, "Technology will also continue to be an important element in aircraft safety and we can expect to see more attempts to down aircraft using drones, as well as more airport closures from drone activity – either for the threat to life, or to just inflict economic damage.
"This may be countered by anti-drone technology and drone tracking requirements put in place on innocent stray drone activities. However, this won't have a huge increase in the number of crashes we can anticipate to see but failed to learn lessons from events that have occurred will continue to be the biggest risk we face when flying."
Editor's Recommended Articles