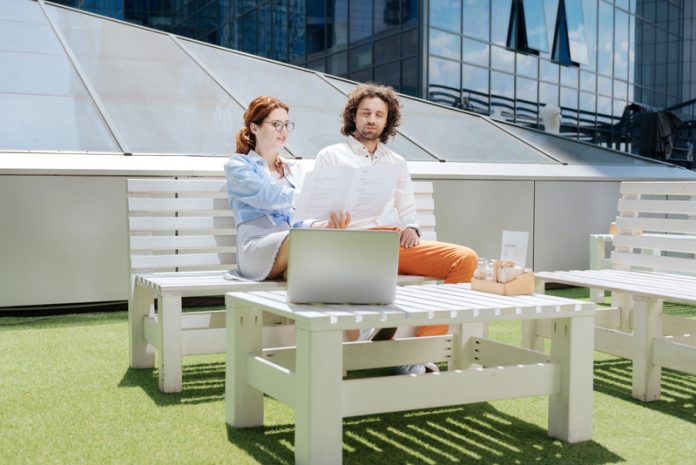 Whilst freelancers will soon be the UK's dominant workforce, there is still uncertainty around job security and a big issue with the gender pay gap
Over the next five years, 39% of business owners expect to hire more freelancers than permanent staff. 50% of the UK workforce will freelance by 2020 and although the job is attractive, flexible and pays £50 per hour on average, 65% of freelancer's worry about the uncertainty of their job.
Research from professional networking and matching app Kalido has uncovered some of the main factors behind this seismic shift. Freelancers are experiencing an attractive work/life balance, noting benefits including flexibility (79%), working on projects they believe in (42%) and keeping work exciting (30%).
Financially, the earning power for a freelancer is far higher than a regular employee. They make £50 per hour on average compared to £14.60 for permanent staff[1] – more than three times as much. Over one quarter (27%) of millennial freelancers claim to earn their full potential, with 6% earning over £301 per hour.
It's not just freelancers who benefit from this workforce movement – employees welcome them for their fresh ideas and expanded networks (44%). And seeing freelancers at work has prompted half (50%) of permanent employees to investigate a similar career move.
AI is also credited by freelancers for opening up new job opportunities (46%) and changing the size and nature of the workforce (34%). As the number of UK small businesses continues to grow[2], so does their demand for flexible workers – for 38% of freelancers, small businesses are their typical clients.
Despite these positives, it is a challenge to find ongoing opportunities in this new world of work. 65% of freelancers surveyed claim uncertainty around job pipeline is their biggest concern and female freelancers are on average earning nearly £30 less an hour than their male counterparts.
When it comes to building a pipeline of work, recommendations and referrals from trusted sources are worth their weight in gold. Over three quarters (77%) of respondents prefer to find work this way because it is more likely to lead to work (63%) and the employer is more likely to be reputable (55%).
As the traditional ways to build work networks change (fewer people are attending university[3], and workers hold jobs for shorter durations), freelancers are having to invest significant time fostering their contacts. In a bid to make this career path work for them, 65% spend up to 10 hours per week nurturing their network.
However, one third (35%) don't believe that the current tools they have access to allow them to show off their skill-set to its full ability. Networks and referrals remain supremely important, but the pace at which freelancers and employees need to tap into these has massively accelerated.
Technology and AI has good news on this front. Companies, NGOs and interests groups are now connecting through private networks that surface opportunities as they arise and, using AI, match them with those able, willing and excited to capitalise on these.  These networks can be large, but managed access ensures privacy and high levels of security. Features like seeing who is nearby, recommending others and matching on shared interests ensures ever expanding and higher quality networks for all members.  It reflects the real world, instantaneously.
Sanjay Varma, Kalido co-founder explains: "It is clear that the way work happens is changing, and the workforce is evolving as a result. We need to help people everywhere expand their network and recognise the vast array of opportunities available to them, and Kalido is a solution for this. Every day, we're surrounded by a sea of invisible opportunities which could turn into job opportunities, or potential talent to recruit.
"We developed Kalido to help people build a trusted network that can help them right now and simultaneously help them build a foundation for their future. We have users in over 180 countries including the UK, which is our fastest growing market. People in the UK are clearly looking for more opportunities and Kalido is here to serve them."
Editor's Recommended Articles