Public Sector Health & Human Services leaders, or HHS leaders, need their operations to be aligned with experimentation and learning to lead transformational change
HHS leaders face challenging working environments even in the best of times. Adding to these challenging environments are inevitable changes in the economy, political leadership and major shocks to the system such as the pandemic, which compel a need for a strong and flexible organisation.
Recently, we surveyed HHS leaders and not surprisingly, the vast majority – over 65% – believe that flexible ways of working and operating are essential for successful change. More so than other industries surveyed, HHS respondents are keen on building operating models with the muscle for frequent small changes that support a flexible strategy.
The operating model represents how the crucial elements of your organisation—your people, structures, processes, governance, technology, and data—come together to mobilise your strategy, drive outcomes for your customers, and adapt to changing conditions.
With the clear recognition that a combination of strength and flexibility in your operations is a must, what factors should HHS leaders focus on when designing the ideal operating model?
Promote inclusivity in the workplace
We are more likely to go along with a plan if we have a say in its development – it's basic human behaviour.
Inclusivity of your team members who will be carrying out your plan helps to mitigate disinterest and the feeling that change is being "done" to them, rather than having them be the drivers of the change. Even more important, engaging operational leadership and field staff who are viewed as change champions can accelerate transformation.
Choose change champions who will carry the message and exhibit the right behaviours in full view of their peers. One of the most effective influencers of change happens when respected operational staff take direct action in full view of their peers.
Build a 'test and learn' culture
The operating model isn't a final destination, rather it is something to continually reassess and evolve.
This is a true mindset shift and that requires you to build a test-and-learn culture among your workforce to support agile operations. Evolving your culture means creating an environment where trying and failing are acceptable.
Peter Drucker nailed it when he said, "Culture eats Strategy for Breakfast." We've seen the best transformation plans devoured by a culture that either isn't supported by leadership or hasn't yet evolved to the point where a test-and-learn approach is met with encouragement.
Alternatively, your transformation vision can drive powerful outcomes when leadership and operations are aligned and experimentation and learning are supported.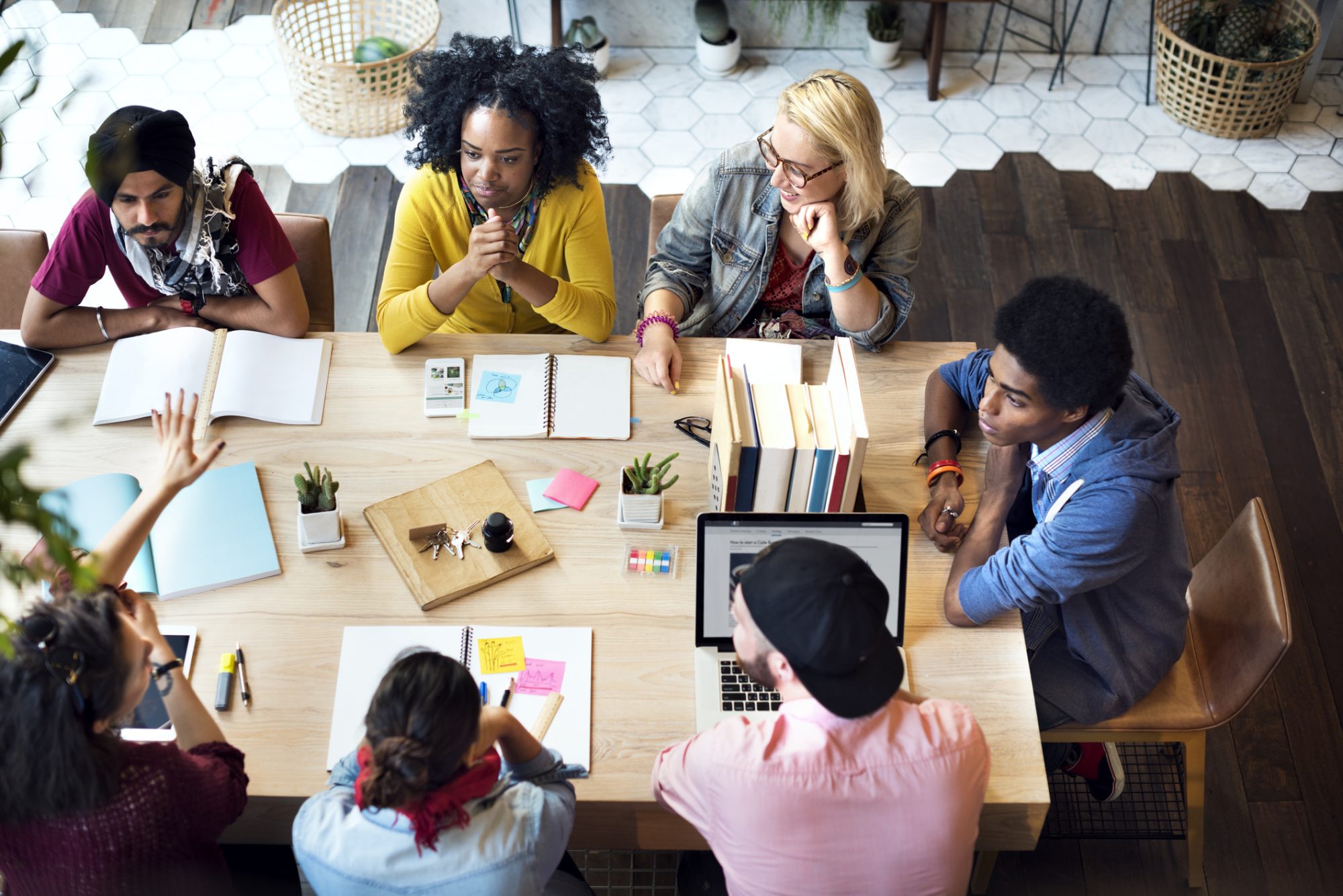 Apply Design, System and Scenario thinking
Design, System and Scenario (or DSS) thinking is, at its core, about employee engagement and ownership. We define design thinking as a people-centred, non-linear problem-solving approach used to drive personally desirable, economically viable, and operationally feasible change. In other words, organisational change that works and sticks over time is centred on building the organisation's strength to flex.
Our survey found that less than 1 in 3 HHS leaders consider design thinking and less than 1 in 20 consider system thinking when leading transformational change.
DSS thinking is particularly helpful in complex, integrated HHS agencies. Historically, HHS agencies have administratively managed inter-related programs separated due to legacy funding, legal and privacy requirements. So, HHS programs are poised to benefit from system thinking in particular as it helps practitioners gain greater transparency and better understand how the organisation operates as a connected system.
Additionally, as DSS thinking is applied, consider ways to modernise operational processes. Our survey found that only 14% of leaders expect to modernise their operations as they drive transformation. Operational modernisation is an untapped opportunity that helps solve a host of challenges including improved customer experience and staff recruiting and turnover challenges.
Purposefully measure outcomes
HHS leaders are at the forefront of measuring program performance. From analysing the effectiveness of child welfare prevention services to capturing data through the Transformed Medicaid Statistical System, or T-MSIS, managing meaningful data is engrained in the HHS culture. So, it should be a natural transition to measuring transformation outcomes.
However, this is not typically the case. Tracking operational outcomes, particularly those that measure the flexibility and adaptability of your organisation, can help you make decisions that support incremental and continuous improvement. This can include KPIs that track speed to market and improvements in quality and workload modelling.
HHS leaders recognise the need for agility and are often faced with headwinds as they adapt to changing dynamics. Organisations with the strength to flex and adapt to their customer's changing needs and their funders' expectations show better outcomes.
Through inclusivity, design thinking, promoting a learning culture and measuring the outcomes of transformation, the opportunity to build an organisation that is strong enough to flex can become a reality.
By Rick Zelznak, Vice President, US Health & Human Services Lead, North Highland
Editor's Recommended Articles