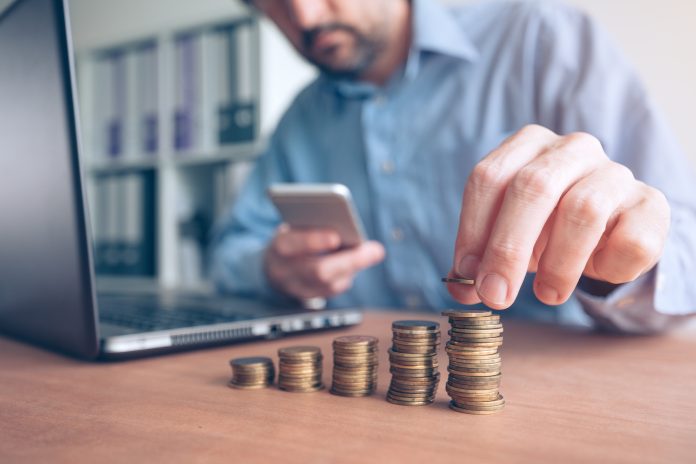 Yiannis Faf, CEO of What We Want, explains how consumers can use technology, such as app-based banking, to manage their finances during self-isolation
Coronavirus has affected the lives of people globally – arguably more than any event since the Second World War. Governments the world over have responded to the outbreak with decisive action. In the UK, Boris Johnson's Government has implemented heavy-handed, but no doubt necessary, restrictions on public life – including the closure of restaurants, pubs, bars, and most other high street retailers, limiting the amount of time individuals can spend outdoors.
Whilst an admittedly difficult policy to implement, luckily the majority have followed the instructions provided, giving health services the best chance of tackling the disease.
Those who are staying at home might find themselves lonelier or more bored than usual, but tech can help by allowing us to speak to friends at the touch of a button.
Tech can help in other ways, too. If you have the time from being at home, consider these methods for managing your finances during self-isolation. Indeed, they might also help after the virus has abated.
Money management apps
With the temporary halt of many business activities, the majority of individuals and families will find their finances tightening dramatically. This will be worrying for some, especially as they are unable to visit high street banks to make payments or speak to an account manager. However, technology is on hand to help consumers keep on top of their finances during this difficult time.
There are plenty of money management applications and websites to help you more effectively manage your expenditure during the crisis. Whilst the Government has promised to pay 80% of wages, many people will still be struggling to get through the crisis. Making sure you have a crystal clear understanding of your situation is an important, albeit rudimentary, step to keeping your cash flows under control.
The likes of Mint or PocketGuard enable users to track their monthly and weekly incomings and outgoings, so individuals are able to gain a firm grasp of their financial situation. Such information will be invaluable when it comes to effectively managing a tighter budget.
Bargain hunting
Once consumers are able to develop a firm understanding of their finances, they might be surprised as to how much they are spending on certain products. So, many might find it beneficial to shop around for more cost-effective utilities, insurance policies and the like. In the long-term, this can lead to significant savings, and the process has never been easier if you properly utilise price comparison websites.
Safety
Technology can also be used to improve safety throughout the pandemic. When purchasing groceries from the shop, for example, contactless payments allow individuals to pay for something with a greatly reduced risk of coming into contact with another person.
Furthermore, by conducting more financial transactions online during isolation, consumers greatly reduce the risk of spreading or contracting Covid-19, whilst also enjoying more convenience and choice. Of course, shopping online might not be an option for everyone during this period, but its benefits are well worth bearing in mind.
Helping those in need
In addition to helping individuals with their personal finances, technology can also be used to help others within the community. Indeed, groups of neighbours are now looking to crowdfunding apps to raise money various local causes without needing to break their self-isolation. Whether it's to buy a vending machine for a local NHS hospital or fund a food shop for a vulnerable person unable to leave the house, it certainly is encouraging to see technology helping communities rally together during this uncertain time.
These are unsettling times, and naturally, the majority of the population are feeling the strain. However, technology is on hand to offer some reassurance. Whether it's through gaining control over personal finances, or helping others within the community, technology will undoubtedly offer some much-welcome comfort throughout this difficult time.
Editor's Recommended Articles