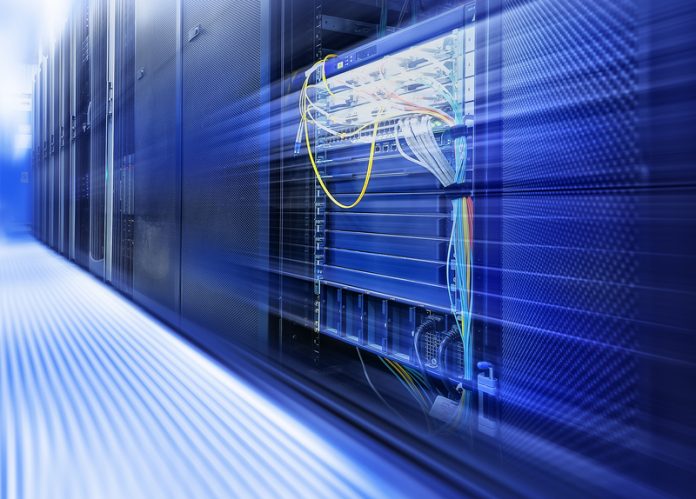 Four new cloud data centres will be opened by tech giant IBM in the UK to keep pace with growing demand, the company has revealed today
Multinational technology giant IBM announced today that it will build four new cloud data centres in the UK, to keep pace with growing client demand. The investment in the new facilities will triple the company's cloud centre capacity in the UK.
According to research by the Cloud Industry Forum, cloud adoption rates in the UK have increased to 84% over the last five years. An August update from the International Data Corporation (IDC) suggests that revenues from public cloud services will more than double current levels to exceed $195 billion by 2020.
"We are already among the most digitally connected countries in the world, with a globally successful digital economy worth more than £118 billion a year and strong cyber security defences to protect consumers and business," commented Matt Hancock, Minister of State for Digital and Culture in the Department for Culture, Media and Sport following the news.
"Today's announcement by IBM is a further boost for this thriving area, and another vote of confidence which shows Britain is open for business. These new cloud data centres will help our firms work smarter and quicker to become the world-leading businesses of tomorrow."
Cloud data centres operational from mid-2017
The new facilities increase the company's cloud data centres in the UK from two to six, and from 12 to 16 across Europe as part of a global network of more than 50 data centres. They will give both private and public sector clients access to cloud services for handling mission critical enterprise workloads and innovations through more than 150 digital services (APIs). Digital services are available via IBM's development platform (Bluemix) and include: Watson, a cognitive intelligence technology that allows computers to think and learn like humans; building blocks for innovative Blockchain applications which can increase trust in transactions; and enabling technologies for Internet of Things (IoT) and analytics applications.
"Data security and residency are two key concerns when considering use of cloud services in financial services," said IBM client Armakuni, a provider to financial services and fintech. "IBM's investment and expansion of their cloud data centre footprint in the UK goes a long way to address these concerns and enables us to better serve UK customers securely."
An agreement has also been signed for IBM to lease space within Ark Data Centres, enabling the second of the four new cloud data centres to be fully operational by mid-2017. Ark is the UK Government's joint venture partner delivering public sector data centre services under the Crown Hosting Framework. Crown Hosting, based in the same Ark facility, is already being used by a number of government departments and agencies.