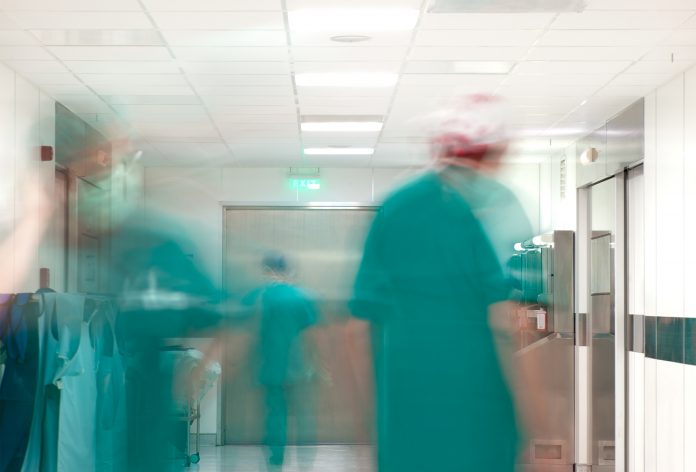 With between 1.25 and 3.4 million people in the UK suffering with eating disorders, how are they still slipping through the gaps of modern healthcare?
Throughout the COVID-19 pandemic, mental health has been both a private yet public topic. Never has mental health been so at the forefront of news and conversation, yet the numbers of those suffering from poor mental health continued to rise.
The global pandemic created a toxic mix of circumstances that have both exacerbated existing eating disorders and resulted in many developing new ones. The impact of continuing lockdowns, having to isolate, the continuing fear of the virus along with the pressures on healthcare services have all had damaging effects on mental health around the country.
1.25 to 3.4 million people in the UK are affected by an eating disorder
Eating disorders are a dangerous mental illness that can affect any gender, age and ethnicity and can be difficult to detect by hospital staff and are often missed, resulting in slow occurring health emergencies and hospitalisations.
Eating disorders can go undetected for extensive periods of time, allowing them to cause internal and phycological damage the longer it goes untreated.
To stop patients slipping through the cracks of the healthcare system, a team of healthcare experts from A&E, psychology, psychiatry and gastroenterology led by Dr Anisa Jafar have compiled a guide for emergency department staff to recognise and manage such disorders.
Training emergency room staff is vital in the protection and support of those with eating disorders. With healthcare services not running as they normally would throughout the pandemic, many patients aren't able to go the GP with issues and have been finding themselves in the emergency room with more severe issues later, however, are current staff are not trained in recognising the signs and symptoms of eating disorders and are unable to take action when needed.
ED's are complex and require action in a sensitive and skilled way, Dr Jafar, an NIHR Academic Clinical Lecturer in Emergency Medicine based at Manchester University NHS Foundation Trust points out that emergency hospital workers must be highly alert to ED's in order to ensure they don't miss cases who either need specialist care, or to prevent them from becoming so unwell that they need to be admitted to hospital in the first place.
Creating a guide for emergency staff
Dr Jafar, along with the rest of the team, wanted to create the guide to help those working in emergency departments to understand more about eating disorders.
Eating disorders have the highest mortality rates among psychiatric disorders and when dealing with them there are many ethical, psychological, psychiatric, nutritional and physical issues to consider.
"In the emergency department we are trained to look after all sorts of things, but eating disorders can be so difficult to detect that we can easily miss them," said Dr Jafar.
"Not everyone can be a specialist and understand all there is to know – however, if we can educate each other a little in eating disorders, we can detect them earlier, treat them more quickly and also stop those who are becoming more serious from slipping through the net."
The paper hopes to cover the most important points and help enough emergency staff gain enough knowledge to cover the basics and ensure they are picking up those most in danger.
"Of course, this is just the start – more funding for specialist eating disorder services and better links to access the services are urgently needed if we are to make a real difference."
Attempts to reduce eating disorder numbers
Most eating disorders develop during adolescence, although there are cases of eating disorders developing in children as young as 6 and in adults in their 70's. Developing an eating disorder can be due to a number of factors such as low self esteem and negative body image, all of which are influenced by shifting popular culture, social media trends and the increase in unrealistic and digitally altered bodies being posted online.
Numerous contemporary studies have illustrated the link, including damning data seen by Instagram parent company, Meta. It is believed that stricter regulations on photos uploaded to platforms such as Instagram would greatly help in reducing harmful body attitudes.
To learn more about what can be done, read about the Digitally Altered Body Image bill. 
If you're worried about your own or someone else's health, you can contact Beat, a UK eating disorder charity on 0808 801 0677 or beateatingdisorders.org.uk
Editor's Recommended Articles