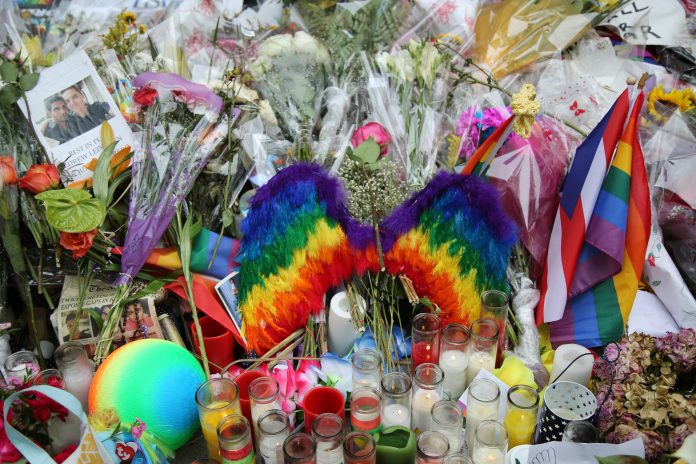 Here, Philip Baldwin speaks to Open Access Government about Pride, LGBT activism in harmony with his religion, a change in the political climate and the impact of Stonewall 50 years on
1. Firstly, lovely to speak with you again Philip. It's the 50th anniversary of the Stonewall Riots this pride, and half a century later, what lessons can we remember?
"The police raided the Stonewall Inn in the early hours of 28 June 1969. Some of the patrons bravely fought back, including individuals like Marsha P Johnson and Sylvia Rivera. The following year the first Pride march took place in New York.
"The Stonewall Riots gave birth to the modern LGBT rights movement. Marsha P. Johnson was black and trans.
"Many of those who fought back were sex workers and homeless LGBT youths. As we commemorate this important event, the LGBT community should remember to always look to the margins and strive for inclusivity."
2. What does pride mean to you personally?
"I am an out and proud HIV positive gay man, as well as a passionate Christian. Pride is about protesting against the many inequalities LGBT people still face, in the UK and globally, as well as being visible."
3. I have to bring up an assault that happened in the UK quite recently. Two women on a London bus were physically attacked for being a couple. Whilst most LGBT rights are legally protected, how can we change the social mentality?
"There is no simple answer to this question – attitudes change over a period of time. Education clearly has a role to play. I go into schools to talk about Coming Out and faith and I think that challenging stereotypes at a young age is really important. We need to see more LGBT characters on our TV screens, in all our glorious diversity, including families where parents identify as LGBT.
"Importantly, we must remember that hate crimes against LGBT people are increasing in the UK. There is at least a minority of people who vehemently dislike LGBT people and want to hurt us.
a party which attracts large numbers at the electoral poles can contain homophobic elements
"Politicians and political parties need to be more careful about the language they use. I was surprised that the Brexit Party did not censure Ann Widdecome for her recent remarks about LGBT people. It is now taken for granted that a party which attracts large numbers at the electoral poles can contain homophobic elements, which is disturbing and shows how the political landscape is changing."
4. The BBC said that hate crimes against Trans individuals are up by 81%. The Home Office countered that this was due to better reporting of crime, whilst the charity Stonewall stated that it accurately reflects transphobia. What do you think is true?
"The Government and Stonewall have both acknowledged that there are a number of factors which have caused the spike in hate crimes against LGBT people. My view is that there is an undeniable and frightening increase in transphobia within our society.
"One of my trans friends was being trolled on Twitter. I was shocked to find out that these trolls included journalists and elected representatives."
5. When you reflect on your activism and your journey, what were you proud of this June?
"I was approached by a Catholic girl at the end of one of my school visits, where I discuss Coming Out and faith. She said that I had completely changed her life as, knowing that there are other LGBT Christians out there, a huge burden had been lifted from her shoulders."
6. What are your personal goals between this June and the next Pride?
"I will do a big push towards HIV Testing Week in November and World AIDS Day on 1 December, raising awareness and challenging stigma. Another area that I care passionately about is the plight of LGBT asylum claimants in the UK. There is no time limit on how long people can be held under detention powers in the UK.
There is no time limit on how long people can be held under detention powers in the UK.
"This is something which must change. The Immigration and Social Security Co-ordination (EU Withdrawal) Bill is currently going through Parliament. It is at the Report stage and there is cross-party support to introduce changes to implement a 28-day detention limit. More MPs need to express their support for this issue.
"Furthermore, in relation to LGBT asylum claimants, they should not be held in detention centres at all, as the risk of harm is too great. The Home Office also needs to collect data on how many LGBT asylum claimants they are holding in detention centres and then publish this transparently. The UK Lesbian and Gay Immigration Group are doing really important work in this area and I would encourage your readers to check out their website.
7. A lot of people have lived through another Pride in the closet, because socially it isn't safe for them to acknowledge their sexuality or gender. As a proud gay rights and HIV awareness activist, what would you say to them?
"In terms of Coming Out my message is always that you should do this in your own time and not feel under any pressure. The first person I came out to was my friend Fiona at school, when I was 16. Telling a trusted friend first definitely made things easier."
8. Following on, in March 2019 a "London patient" was treated for HIV and put in remission. This is being described as a sign of how HIV treatment can evolve. What does this mean to you?
"It is wonderful news that a second person has been declared clear of HIV and this gives us great hope for the future. The patient was being treated for cancer and in many ways, his circumstances are unique though.
"Our focus, around HIV/AIDS, needs to be ensuring equal access to prevention and treatment, both in the UK and globally. A cure for HIV remains many years, if not decades, away."
9. Finally, thank you for your time, and as ever, it is good to hear from you. What action would you suggest to anyone who wants to make a change?
"To your readers – consider writing to your MP about the Immigration and Social Security Co-ordination (EU Withdrawal) Bill. This is our best opportunity to achieve change for LGBT asylum claimants."
Editor's Recommended Articles