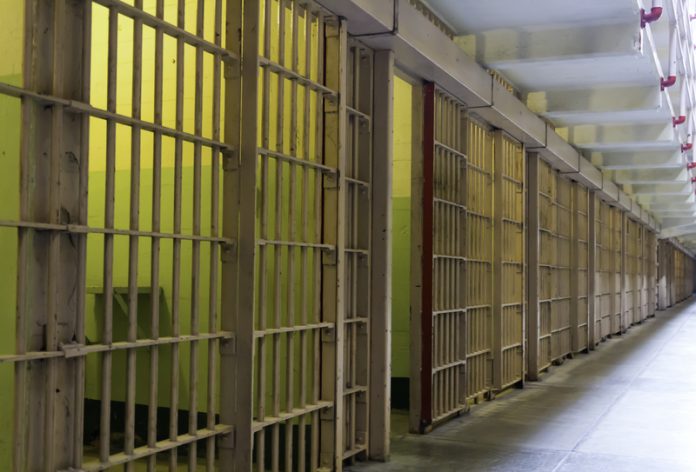 G4S has ordered an independent review into alleged immigration centre abuse as reports emerge of staff 'mocking and assaulting' detainees
The alleged immigration centre abuse is said to have occurred at Brook House near Gatwick Airport in Sussex and was exposed by the BBC documentary series Panorama.
Evidence from the documentary has been presented to MPs, which shows 'chaos, incompetence, and abuse', and incidents of staff physically assaulting detainees.
A letter from G4S to the House of Commons revealed that they had sacked six members of staff and suspended many others, and the director of Brook House has resigned.
Immigration Minister Brandon Lewis called the actions of staff 'abhorrent' and Jerry Petherick, Managing Director for G4S's custodial and detention services, said it was 'completely unacceptable' and did not represent the majority of G4S staff.
Panorama footage showed officers using excessive force on a suicidal detainee, drug use, and minors sharing cells with adults.
A whistleblower working at the centre captured the footage on a hidden camera after starting work there at the age of 18.
21-year-old Callum Tulley described a 'culture of violence' and said that many staff had an uncaring attitude towards detainees and had become 'desensitised'.
Long Sentences
The UK does not place a time limit on detention, and some detainees can be held for 2 years or longer without indication of when they will be sent back to the country of their birth, which is 'unwarranted in peacetime'.
Detention centres like Brook House exist to process and remove those who are in the UK illegally, including immigrants, asylum seekers, and those convicted of a crime.
One detainee described Brook House as 'worse than prison' and complained of being held for nearly a year.
Other former staff members have come forward and spoken about their time at the centre, describing staff taking drugs and a lack of training, long shifts, and low pay.
The investigation will look into the 'care and welfare' of those being held and the 'availability of drugs', as well as the attitude of the staff.
Editor's Recommended Articles