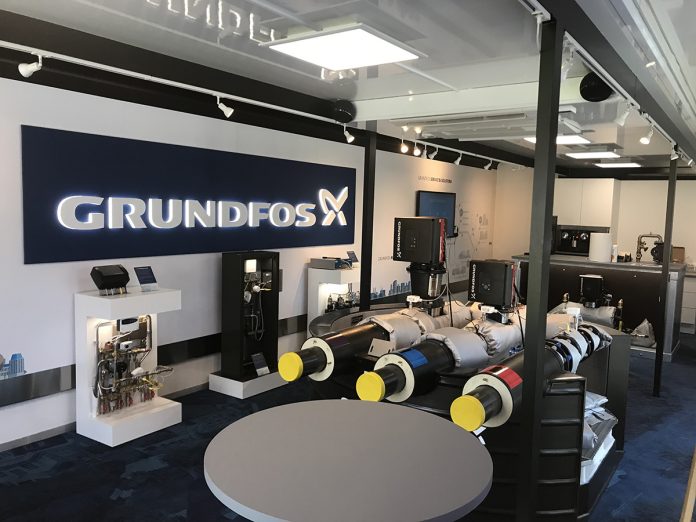 Carsten Østergård Pedersen, Head of District Energy at Grundfos Holding A/S, speaks to Open Access Government about the enormous benefits of intelligent district heating, and why sustainability should remain at the heart of innovation
With innovation at its core, global pump company Grundfos develops water solutions for millions of people round the world. On top of this, sustainability remains at the heart of everything they do, as they push the boundaries of possibility in energy efficiency and water conservation.
Open Access Government spoke with Carsten Østergård Pedersen, Head of District Energy at Grundfos Holding A/S, who is responsible for the global strategy and business development within district energy. Aside from that, Østergård is also heading Grundfos iGRID, which is an umbrella of new intelligent offerings fighting heat losses in district heating and reducing the carbon footprint.
How do innovation, sustainability, and excellence all remain at the heart of everything Grundfos do?
For years and years, Grundfos has been focusing on improving the efficiency of our pumps. Now we are taking it some levels higher by utilising digital opportunities and contributing to system efficiency, e.g. intelligently putting data into use. This way, we contribute to several of the UN Sustainability Goals with a special focus on climate action, and clean water. This focus on the climate is deeply rooted in our values, and we see it dating all the way back to our founder who stated that it is our obligation to leave the world to our grandchildren in a better state than we inherit it.
Can you tell us about intelligent district heating and the ways in which you are able to implement the three promises for pumping solutions: reliability, efficiency, and intelligence?
One of the basic, but crucial elements of district heating is the pumping of hot water. If the pumps do not work, there will be no hot water – which would impact many consumers. The pumps must work, so reliability is as deeply rooted in Grundfos as efficiency, and that has been our main differentiator throughout the years.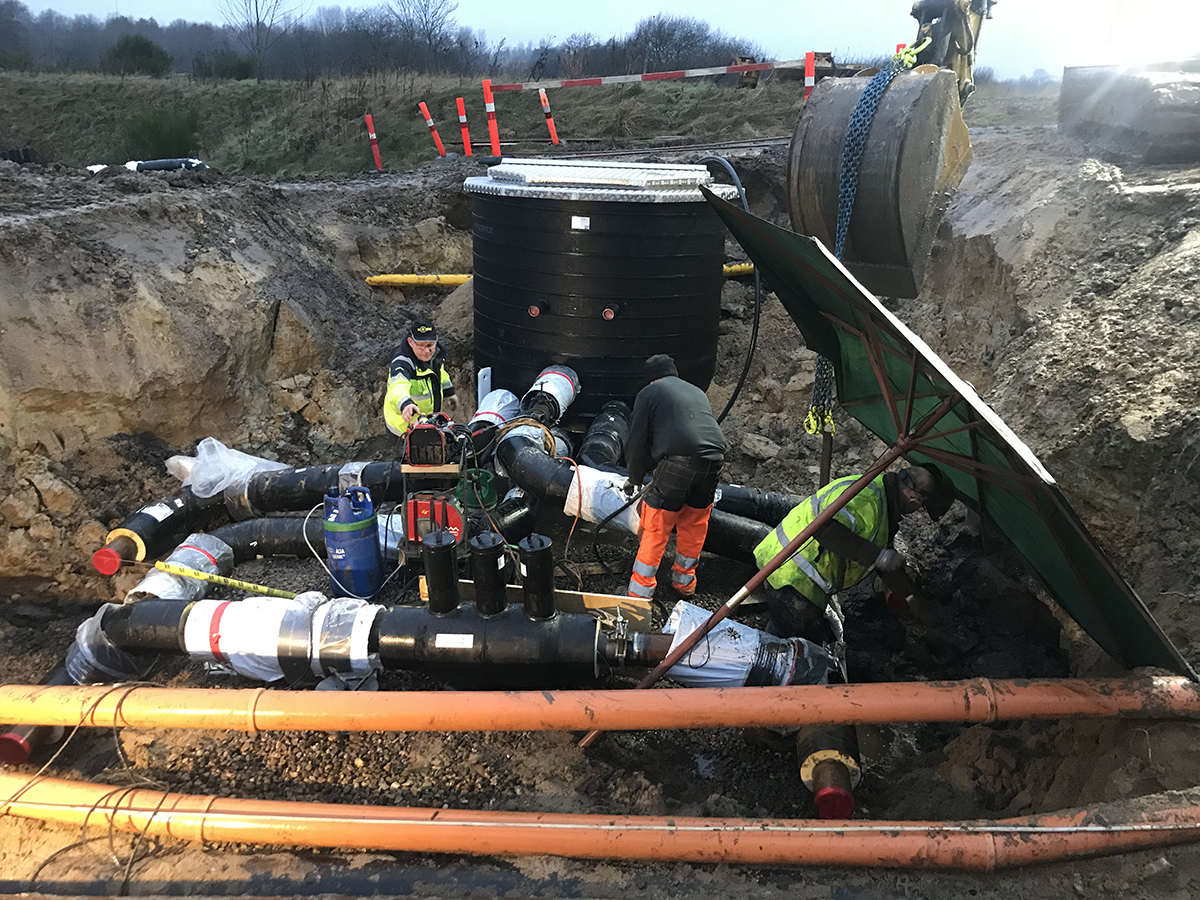 In recent years we have since added more intelligence to our offerings by implementing sensors and advanced control of our pumps and the systems they act within, resulting in much bigger savings and carbon reductions. In district heating, a great example is Grundfos iGRID, where we create low-temperature zones that reduce heat losses and make it possible to add more renewable energy sources, thus resulting in significantly reduced carbon emissions. This is realised using real-time grid data, a cloud solution, intelligent control, and standardised mixing loops.
How can these low-temperature zones sustainably minimise heat loss, while meeting the exact consumer needs, and reducing overall pressures in the system?
District heating grids are often controlled based on the customer with the highest pressure and temperature demands. That means that all other consumers in the grid typically get a much higher temperature and pressure than actually needed.
By splitting the city into smaller zones with similar pressure and temperature needs, temperatures can be significantly lowered (e.g. from 90C to 60C). This leads to substantial reductions in heat losses from the pipes, thus leading to big carbon reductions. A lower supply temperature also means that it becomes much more efficient to utilise renewable energy sources in the nearby area, e.g. in combination with heat pumps that will get a significant higher COP than if it was placed at the central energy plant.
Pressure wise, there is a big pressure drop from energy production to the last consumer, meaning that the pressures at the beginning of the grid are typically very high. However, if you instead add pressure where needed (in these zones), the pressure can be significantly reduced, and the system will become much more flexible.
Both the temperature and pressure reduction will lead to a longer lifetime of pipes and other installations in the grid. It will also lead to less bypass flow from the supply line to the return line, resulting in lower return temperatures and higher production efficiency.
Is it often important to have a heating solution that is underground, and unseen? How does Grundfos cater to and implement this requirement?
We do see old district heating systems with pipes above ground, but this is becoming increasingly rare, so yes, it is important to hide away, especially in city centres. This also goes for pumping stations, etc., but you often find these in smaller utility sheds made for the purpose.
With Grundfos iGRID we offer Temperature Zones (prefabricated mixing loops) in pits underground. These are standardised to make sure that the customer reaches a short ROI, but it is also plug'n'pump, meaning that the district heating company just needs to dig a hole, connect three pipes and then they are ready for quick commissioning. After the commissioning data and setpoints will be accessible in our online iGRID customer portal or directly in the customers' own SCADA system.
Please note: This is a commercial profile
Editor's Recommended Articles