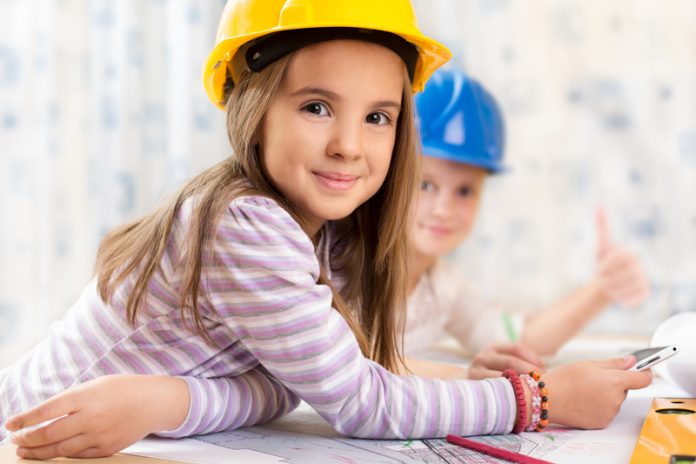 BSRIA is celebrating International Women's Day on Thursday 8th March but as an industry – Julia Evans, Chief Executive, BSRIA – asks: are we doing enough to nurture and inspire the excellence of female engineers – both into the construction industry and beyond the 'glass ceiling'?
With the World Economic Forum's 2017 Global Gender Report findings telling us that gender parity is over 200 years away- there has never been a more important time to keep motivated and #PressforProgress. And with global activism for women's equality fuelled by movements like #MeToo and #TimesUp there is a strong global momentum.
Julia said: "Diversity if clearly need in the construction industry to tip the scales of the current status quo and turn the tide so that women are more fairly represented.
Statistics for women in the construction workplace is about 12 per cent compared to 47 per cent in other industries. And with just 13 per cent of STEM (Science, Technology, Engineering and Mathematics) workers being women, BSRIA is calling on the collected construction industry to help 'ignite the passion' of the next generation of scientists and engineers.
There is a myriad of diverse roles for women working in the built environment in 2018 – from surveyors to construction site managers.
The spirit of International Women's Day 2018 fits in well with BSRIA's INSPIRE project which is working with local schools, national and local politicians and the media to promote STEM and change its perceptions.
In the summer of 2017, BSRIA continued its tradition of building and sharing knowledge by recruiting a female 21-year old summer intern – Emma Hardacre – to give her experience in the professional workplace and undertake a perceptive report available to download: Inspiring Tomorrow's Engineers – which considers engineering careers over a wide selection of industries and how to choose the appropriate career path and entry route suitable for individual interests and skills. Emma researched roles from: architect to civil engineer, environmental adviser, geotechnical contractor, acoustical engineer, lift and escalator engineer to structural engineering technician.
BSRIA continues to work with local schools and colleges, in and around Bracknell, to promote STEM subjects – not only at an early age – but to women – who have historically not always chosen this professional avenue.
BSRIA is very supportive of women going into engineering and proud to be employing many female engineers itself who are flourishing. Engineers help make the future a reality."
Editor's Recommended Articles