Jersey Hemp share that they have been granted the first licence in the British Isles to harvest hemp flowers for CBD, in this article
Jersey has become the first place in the British Isles to grant a licence for the commercial harvesting of hemp flowers for cannabidiol extraction. In August, Jersey Hemp were granted a licence from the government of Jersey to harvest, process and store the hemp flower in preparation for cannabidiol (CBD) extraction.
The granting of the licence means that for the first time, a British Isles producer will be able to compete commercially on a level playing field with producers in China, Eastern Europe and the Americas, where the CBD on the UK's retail shelves is currently manufactured. As the first licensed operator in the British Isles, Jersey Hemp has seen strong demand from wholesale partners for the distribution of its own-branded product range.
Recent research from the Centre for Medical Cannabis has highlighted that the market for CBD products in the UK is growing rapidly. Current estimates are that annual sales of CBD products are worth £300 million and are expected to rise to be just short of £1 billion in 2025. A home-grown domestic CBD product, grown using organic methods and where the provenance of the CBD oil is reliable and controlled, will be an attractive proposition for suppliers that provide CBD products to high street retailers.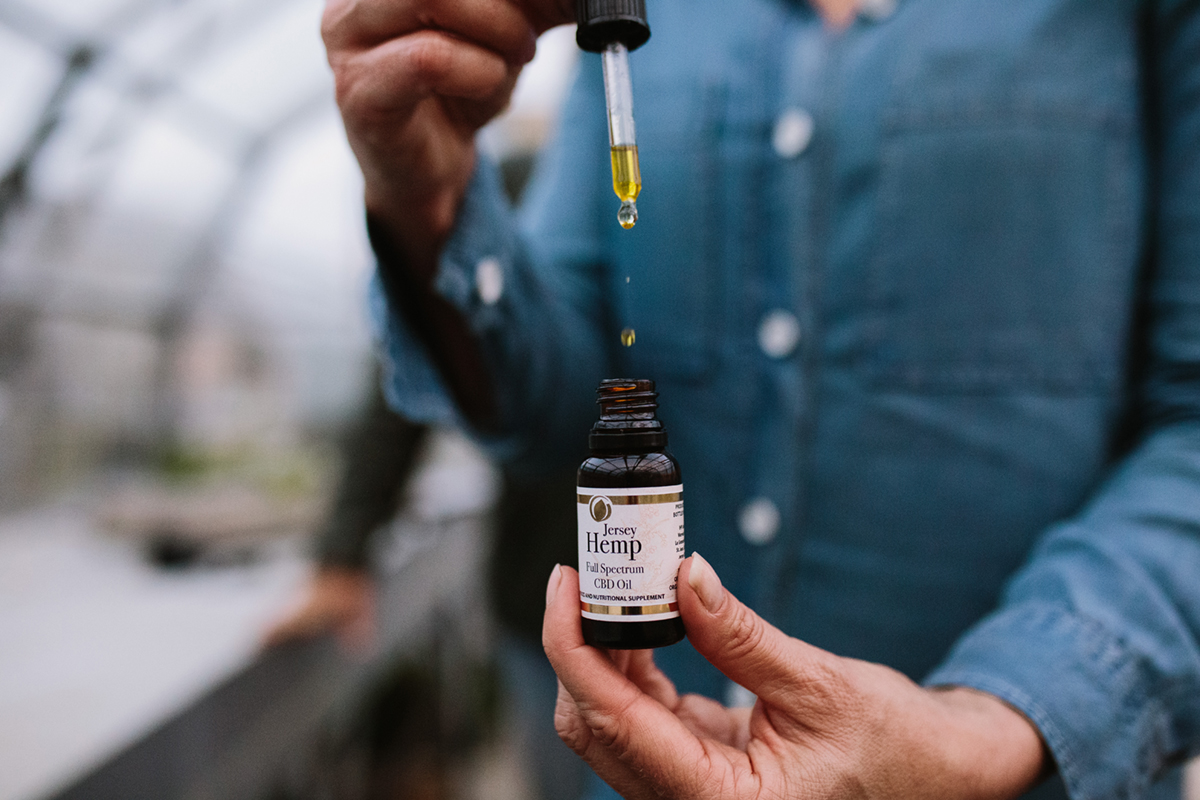 David Ryan, Jersey Hemp CEO said: "We are delighted to have been given this licence. It will allow us to supply products made using CBD with clear British Isles provenance to retailers and direct to the public."
The story of Jersey Hemp began six years ago, when three Jersey firefighters were researching the combustion of building materials and came across a substance called Hempcrete, a fire-resistant and sustainable building material produced from the woody core of the hemp plant. With permission from Jersey's government, they began growing industrial hemp in Jersey, working closely with local government as well as agricultural and environmental experts to implement best organic farming practices, all without the use of synthetic fertilisers, pesticides and herbicides. The 2017 trial crop was a success, yielding a 30% increase in both fibre and seed when compared to similar varieties of hemp grown in the UK.
As well as cultivating hemp using best organic practices, Jersey Hemp also works in conjunction with soil experts to develop and grow soil microbes, and these, in turn, ensure the hemp crops can flourish. Hemp has proved to be an ideal plant for Jersey, benefiting from the island's fertile soils and distinct micro-climate while fitting perfectly into the crop rotation of Jersey Royals and Jersey's dairy industry and acting as an innovative solution to soil rejuvenation.
This year's decision by Jersey's government to grant a licence for the harvest of hemp flowers for CBD production means that Jersey Hemp is now able to grow and harvest their own high-quality CBD, instead of importing it from overseas for their range of CBD products. CBD, unlike the other cannabinoids found in cannabis, such as tetrahydrocannabinol (THC) is legal and has no psychotropic properties. Jersey Hemp will soon be able to offer wholesale CBD extracts and isolates alongside its retail range of hemp and CBD products.
Jersey Hemp
Please note: This is a commercial profile
Editor's Recommended Articles