In seven years' time, the UK government will ban the sale of new petrol and diesel cars, so the electric vehicle transition must begin now
Transport is the UK's highest emitting sector , putting it at the forefront of the UK's net zero transition. Recognising this, the UK government will, in just seven years, ban the sale of new petrol and diesel cars. This demands fast action to accelerate the electric vehicle transition – not least public EV charging infrastructure.
Around 62% of people live in homes without access to off-street parking and rely entirely on public charging infrastructure. This makes access to public charging infrastructure a priority – public charging must not be a barrier to EV adoption.
The UK government has recognised this challenge and has set a target to deliver 300,000 charge points by 2030 to give everyone the confidence to go electric. Minus the 40,496 devices already installed today, that's equivalent to delivering around 100 chargers every day for the next seven years.
In 2022, we saw just over 8,700 chargers installed across the UK
In 2022, we saw just over 8,700 chargers installed across the UK, making it clear that we need to ramp up the pace and scale at which we deliver charging infrastructure. We know this is entirely possible. However, it's important that we shift our mindsets. We need to think about delivering tens of thousands of chargers rather than hundreds. Doing so means we can dramatically accelerate the rate at which charging infrastructure is rolled out across all corners of the country to give everyone the confidence to make the switch to electric.
If we do this, we can ensure that every driver – regardless of where they live – is no more than a five-minute walk away from a public charge point.
Local authorities are in the driving seat
Earlier this year, the UK government's progress towards net zero went under an independent review. The document, produced by Rt Hon Chris Skidmore, set out a range of recommendations designed to enhance progress towards achieving net zero by 2050. The Net Zero Review pointed towards local authorities as the key to unlocking charging infrastructure at scale. Not only do they have the land, but they can uniquely assign quotas to areas traditionally underserved by the private sector, such as lower-income and rural communities.
Already, local authorities are leading the charge. Just this year alone, we've seen more and more local authorities deliver charge points at scale, which is absolutely central to ensuring that communities around the UK feel confident that they can access the necessary infrastructure needed to make the switch.
In addition to delivering chargers at scale, it's important that we're rolling out the right type of chargers. Long dwell, overnight charging, for example, keeps costs down for drivers and enables the same exceptionally easy user experience enjoyed by those who can charge at home.
Although high-speed, rapid charging is a core part of a successful charging network, it simply doesn't work for all settings – particularly residential, on-street, and workplaces. This is because, with slower chargers, drivers can leave their car and go about their day without worrying about rushing back to their car in twenty minutes to avoid the dreaded idling charges. Rapid chargers require drivers to wait for shorter time periods for their car to charge – a perfect solution for on-route charging, not a destination.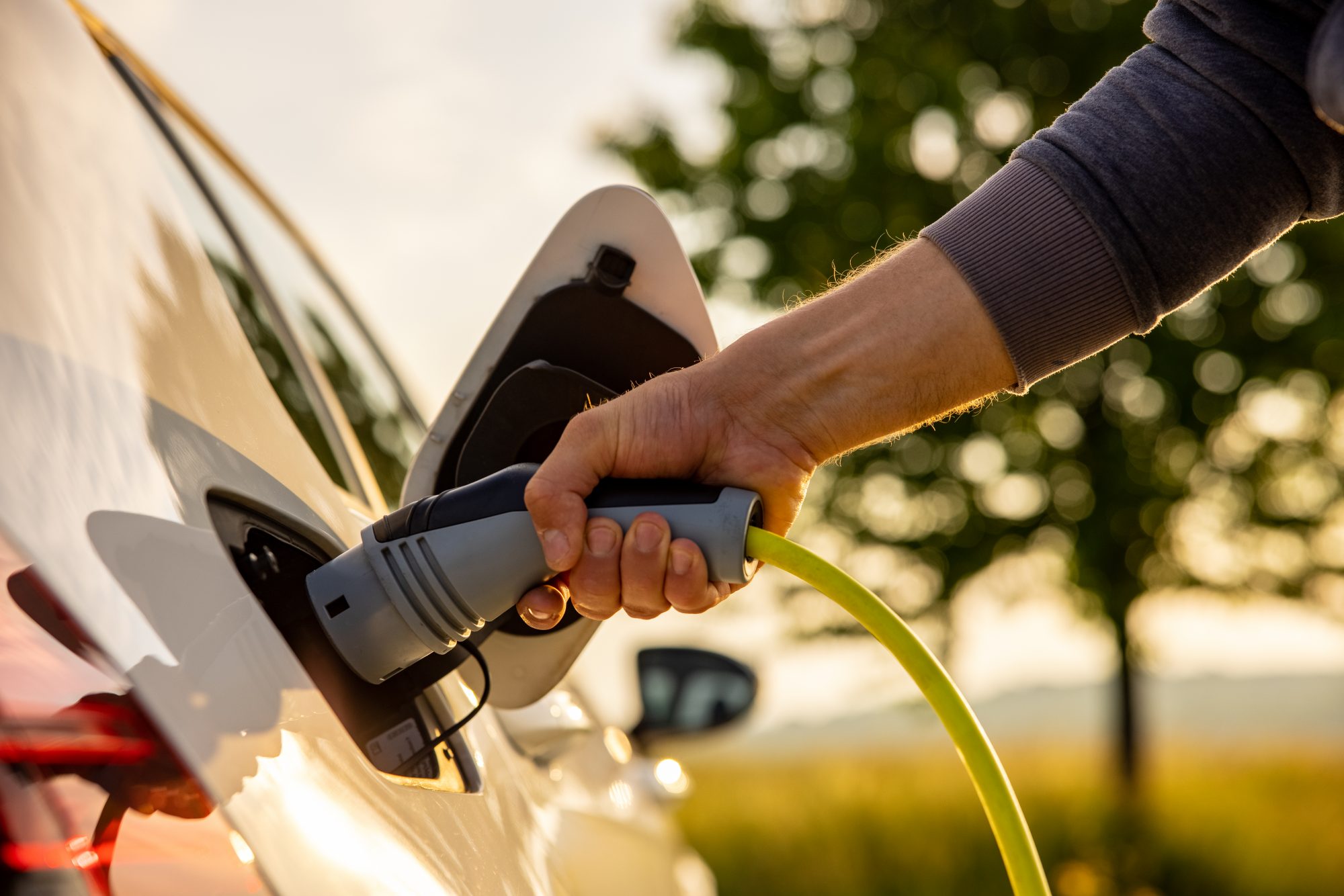 Knowledge and funding will help in unlocking ambition
75% of District, County, Single-Tier Councils and Combined Authorities have declared a climate emergency, clearly showing that local authorities have the ambition to drive change. What I believe local authorities need now is the knowledge and funding to deliver on that ambition.
Funding, however, is far less of a problem today than it has been in the past. The UK government's launch of the Local Electric Vehicle Infrastructure (LEVI) Capital Fund, for example, has unleashed a further £343 million of capital, alongside £37.8 million of resources, to support local authorities to deliver charging infrastructure at pace and scale. This level of public sector support, alongside the fact that many charge point operators can fully fund projects, means it is entirely possible to ramp up the pace at which we deliver necessary charging infrastructure across the country.
Local authorities are the door to a clean transport future, which means reliable charging networks are the key, providing the tools and expertise needed to unlock the transition. And these aren't just words; we are seeing the ambition come to life every day in the real world.
In March this year, Connected Kerb partnered with Surrey County Council to deliver 10,000 chargers across the county, which marked the largest-ever rollout of public EV charging infrastructure by a local authority. This came at a £60 million price tag, which was entirely funded by Connected Kerb, requiring zero public money. This is just one example that shows the power of the public and private sectors working together to transform the UK's charging network.
To many, reaching the UK government's goal of delivering 300,000 charge points by 2030 feels overly ambitious. But we know it's possible and, most importantly, necessary to achieve. Already, partnerships between local authorities and charge point providers are proving it. Local authorities can absolutely become the driving force behind the rollout of charging infrastructure across the UK; all we have to do is provide them with the right tools to deliver it.
Overcoming barriers to electric vehicle transition
From a driver's perspective, we know that the key to a successful electric vehicle charging network is convenience, inclusivity, and reliability. Without these three elements, we simply will not have a network that competes with the traditional petrol and diesel infrastructure.
The roll-out of charging infrastructure must also be fair. This means overcoming barriers for all drivers in local areas, including putting drivers with cognitive and physical impairments at the forefront of strategies in both urban and rural settings. The 2.44 million Blue Badge holders in the UK cannot be isolated from the electric vehicle transition, so deploying charging solutions that cater to physical and cognitive needs is key to a fair network that works for all.
Additionally, the cost to drivers is central to encouraging EV uptake. Living in a property without access to off-street charging can no longer be a premium for EV drivers. Currently, drivers that can charge at home pay 15% less in VAT than those reliant on public charging infrastructure. While the lifetime cost of owning an electric vehicle is significantly less than that of petrol and diesel counterparts, we need to ensure that the price of public charging is not seen as a barrier to making the switch. Reducing the current rate of VAT on public charging to meet that of home charging must be a priority – a failure to do so will put the entire transition at risk.
Smart charging must also be at the heart of conversations around affordability. It's already been proven that deploying smart charging solutions as part of the UK's public charging network can save drivers hundreds of pounds a year. This works by allowing drivers to schedule charging during off-peak times to access cheaper, smarter tariffs – essentially allowing them to charge their cars when electricity prices are at its lowest and renewable energy is at its highest. Smart charging needs to be widely accessible on the public charging network to ensure that everyone can benefit from its significant cost savings.
Empowering drivers to make the switch
There are clear knowledge gaps amongst drivers that need to be addressed in order to enhance public confidence in the transition to electric vehicles and ensure that everyone feels empowered and ready to make the switch. A nationwide education programme targeting every single community on the benefits of electric vehicles will be key to overcoming misconceptions around range, cost, and, importantly, charging infrastructure.
Such a programme will also be key to strengthening the urgency of decarbonising transport whilst empowering communities across all corners of the UK to understand the impact they can have in reducing their environmental footprint and helping put the UK on track to reaching net zero.
Local authorities are the driving force behind the UK's charging network. Just imagine what we could achieve if every city, council, and combined authority was empowered to deliver charge points in the tens of thousands. Imagine if every street, residential development, workplace, and car park had an abundance of chargers. This doesn't need to be a figment of imagination; we know that it can be a reality.
Charging networks are here to help and enable local authorities to deliver on their ambition. Together, we can transform road transport as we know it and ensure that everyone – no matter where they live or what they earn – can reap the economic and environmental benefits of driving an electric car.
References
Editor's Recommended Articles