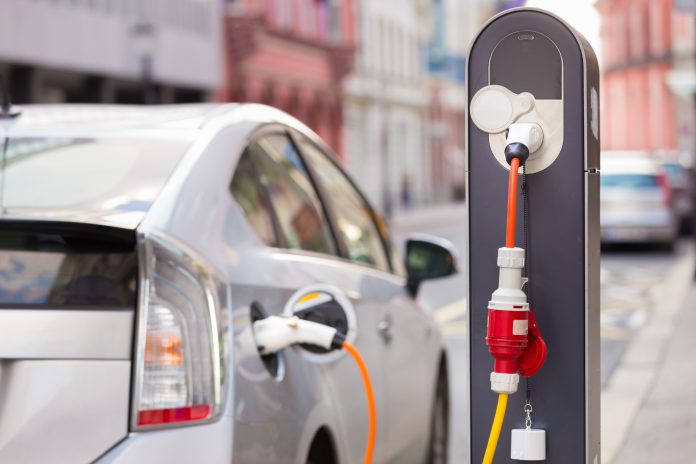 Kevin Welstead, Electric Vehicle Sector Director at SSE Energy Solutions, explains why action from local councils is essential to shift vehicles from petrol and diesel to electricity
MENTION the date "2030" and it sounds like it's a long way away, with two summer Olympics in Paris and Los Angeles and another football World Cup in North America to fit in before then. Yet, as 2022 rolls into 2023, we're only seven years away from 2030 and the UK Government's ban on the sale of new petrol and
diesel cars.
Consumers and businesses have been taking the hint, with the Climate Change Committee (CCC) – the independent body that advises ministers – reporting that adoption of electric vehicles (EVs) is outpacing the UK Government's forecasts. Yet the CCC also warned that infrastructure investment needs to accelerate to keep up with demand and meet the target of 300,000 public charging points by 2030.
Reaching that goal will require the public and private sectors to work in partnership to identify sites for charging points and install the infrastructure needed to allow drivers – from commuters and residents through to public and private sector fleets – to charge quickly and conveniently without diverging from their routes. Now is the time to start those conversations and, in December 2022, we attended the EV Summit held by the University of Oxford's Saïd Business School, where we'll be talking to delegates about our community EV charging strategy.
Community charging hubs are an ideal blueprint to fuel the rollout of EVs, by providing flexible charging sessions for public and commercial fleets during the day and community users during evenings and weekends. Castlebank in Glasgow is home to the first of 300 community charging hubs that we are rolling out by 2027, including through partnership with commercial property manager M7.
Local government – both in London and throughout the wider UK – has an important role to play in these partnerships to create community charging hubs. Not only is such collaboration essential to unlock public land for use along busy commuter routes, but planning permission must also be sped up to build the infrastructure needed ahead of the 2030 petrol and diesel ban.
Mayor of London's ambitious plans
In January 2022, Sadiq Khan – the mayor of London – laid out an ambitious plan for the city to reach net-zero by 2030, recognising the speed needed to tackle the climate emergency and replacing the 2050 target that was set in 2018. In his report, the mayor laid out the stark reality; investing in the transition to net-zero will be cheaper than dealing with the consequences of climate change on the economy, environment, health, and livelihoods of Londoners.
After commissioning a report from Element Energy, which provided four routes to net-zero, the mayor selected the most ambitious "accelerated green" pathway because it balanced ambition, deliverability, social justice, and urgency. To hit the ambitious target, there needs to be a 27% reduction in car vehicle kilometres travelled by 2030, along with an accelerated switch to EVs, which account for just 2% of London's registered vehicles at present.
Unlocking public land for charging points
That's one of the reasons why Transport for London's (TfL's) EV infrastructure strategy sets out the vision for what's needed next. London's public charging points have soared by 85% since 2019 to more than 8,600, around a third of the UK's total.
Yet the strategy highlights that London will likely need between 40,000 and 60,000 charging points by 2030, including up to 4,000 rapid chargers. Public land could accommodate a quarter of those 4,000 rapid chargers, and TfL's strategy includes a commitment to unlocking suitable land, which is one of the main barriers to rolling out infrastructure quicker – local authorities throughout the UK, not just in London, need to make more land available for charging stations and speed-up planning approval ahead of the 2030 UK-wide petrol and diesel ban.
Economic, environmental & health benefits
Taking petrol and diesel cars off the road and replacing them with EVs will cut carbon dioxide emissions to help tackle climate change and improve air quality by slashing pollution levels. In London alone, toxic air pollution already leads to nearly 4,000 premature deaths a year, costing the National Health Service and social care system billions of pounds when people get sick.
In London, the mayor is consulting on proposals to accelerate the shift from polluting cars to EVs, including extending or modifying the ultra-low emission zone (ULEZ). Changes to the ULEZ should encourage more people to walk or cycle for shorter journeys, while investing in EV infrastructure will help those people who need to make essential longer journeys to make the switch from petrol and diesel to EVs, bringing benefits not only for the environment but also for the health and wealth of London and the wider UK.
Editor's Recommended Articles