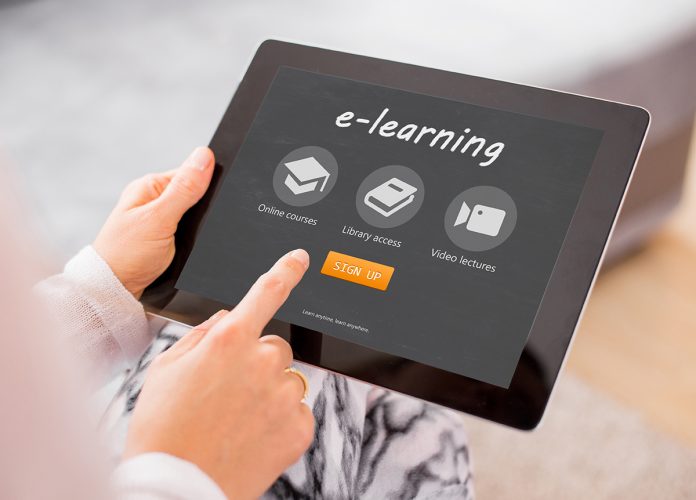 Mike Taylor, Senior Accessibility Analyst and Comms and Training Manager at Digital Accessibility Centre shares his thoughts on maintaining accessibility through the EU Accessibility Directive
Digital Accessibility Centre (DAC), is a not-for-profit organisation which tests digital products such as software applications, websites, native apps etc., to ensure compliance with web standards. They also provide training and bespoke e-learning modules covering digital accessibility.
They employ testing teams comprised of users with various access requirements, such as users who are blind, who have dyslexia, low vision and limited mobility to name a few. DAC's team of accessibility analysts, trainers, technical support and web developers supplement users findings by carrying out expert compliance audits using skill, experience and a range of tools and provide a comprehensive report to their clients identifying issues and providing solutions to help make digital products more accessible for everyone.
Recently [Sept 2018], the EU Web Accessibility Directive became legislation. This applies to UK public sector organisations. Using existing guidelines which form part of the Web Content Accessibility Guidelines (WCAG), members should ensure that as much content as possible is accessible to all users of desktop and mobile devices, including website and app content respectively. Point 19 of the EU directive indicates this to include textual and none textual information, including downloadable forms and documents, identification and payment processes, as well as applications on mobile and desktop devices. This is taken from section 19 of the directive: 'EU Accessibility Directive ST_9389_2016_REV_1_EN'.
The recent legislation mandates compliance with EN 30549 which maps directly to AA level of WCAG 2.1, ensuring that monitoring and on-going testing is carried out to maintain the accessibility of electronic content moving forward. A list of exemptions are included within the directive, to take into account a variety of scenarios based on other factors which affect public sector organisations. An exemption in this instance means that at the moment, an organisation will not be required to comply, or an organisation will have more time to implement a solution based on their activity online. Point 22 of the directive does indicate that items which may currently be exempt, are subject to change if it is deemed possible to implement accessibility at a later date. In the same way as WCAG, all content should follow the same four principles which are:
Perceivable, meaning that content should be displayed in a way that is easily navigated by all users on multiple devices.
Operable, meaning that all content should be able to be displayed and interacted with by multiple users on a wide range of devices.
Understandable, meaning that the content and user interface should be presented in a way which is easy to understand and use, and:
Robust, meaning that all content and controls will work with a wide range of software including assistive technology.
What are the exemptions of the EU directive?
The exemptions depend on each scenario, however, the following provides some instances where an exemption may be possible.
Electronic documents such as word or PDF files, which are produced prior to 23/09/2018.
Pre-recorded content which has been recorded and posted online before 23/09/2020.
Live content which is not recorded, such as a live news or another event which is being broadcast.
Online maps or services which rely on the use of maps, as long as an alternative version is kept available and maintained to ensure it is up to date.
Taken from the Web Dev Law blog.
Why is it important?
Although the directive will become EU law, the other reasons for its use are to ensure that all public sector organisations provide accessible content, no matter if being viewed on a desktop or mobile device. As the Family Resources Survey 2016/17 from Direct Gov indicates, 22% (13.9 million) people reported a disability in 2016, compared to 19% (11.9 million) in 2013/14. The survey also indicates that the increase is reported to be people of working age, and state pension age respectively. Taken from:
The Family Resources survey 2016/17 can be found at the Direct Gov website.
Taking the above into account and excluding persons who are not registered as having a disability, the figures are likely to be higher than indicated. The Equality Act 2010, which in this instance applies to all areas of the UK, apart from Northern Ireland where the Disability Discrimination Act (DDA) is in place, defines a person who has a disability as: "A physical or mental impairment that has a 'substantial' and a 'long-term' negative affect on your ability to do normal daily activities".
The directive will ensure all persons who believe they have an accessibility requirement, are able to obtain equal access to information and services. However, being accessibility compliant will also make your search engine optimisation (SEO) more effective, as web pages which are designed to meet WCAG 2.1 are likely to gain higher rankings in search results.
Good accessibility practice will also make your content easier for everyone to understand as content will have a clear and logical structure, and easy to find information when navigating a website or application. Find out more about the EU accessibility directive.
If you require further information or support please get in touch with DAC at info@digitalaccessibilitycentre.org
Please note: this is a commercial profile
Mike Taylor
Senior Accessibility Analyst and Comms and Training Manager
Digital Accessibility Centre
Tel: +44 (0)1792 815 267
mike.taylor@digitalaccessibilitycentre.org
www.digitalaccessibilitycentre.org
www.twitter.com/DACcessibility
Editor's Recommended Articles