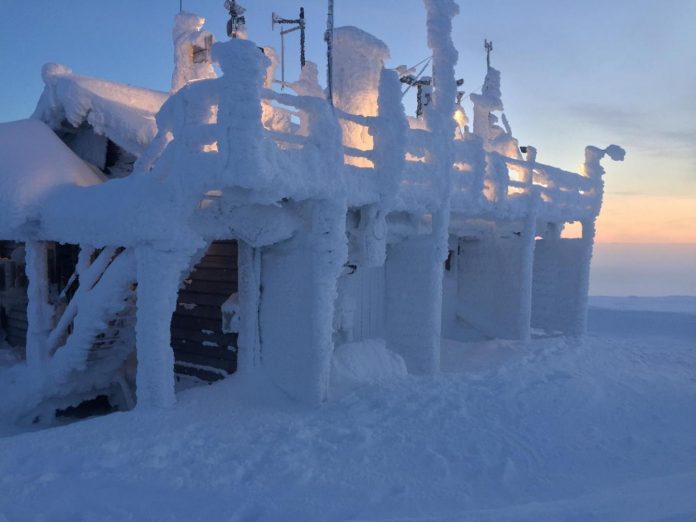 Sudden frosts across Europe have hit vineyards hard, with scientists revealing that melting arctic sea ice is responsible for the unpredictable climate
This research is led by Dr Hanna Bailey at the University of Oulu in Finland. When scientists looked at the long-term decline of Arctic sea-ice, they connected the events of melting since the late 1970s to the "Beast from the East" – an infamous February snow in 2018, which swept through the European continent.
The "Beast from the East" created £1 billion a day in losses.
The scientists looked at atmospheric vapour, which was travelling from the Arctic. It had a unique geochemical fingerprint, that would lead the research team to its origins. They found that during the "Beast from the East", open-water conditions in the Barents Sea supplied up to 88% of the corresponding fresh snow that fell over Europe.
How does melting ice create snow in Europe?
Dr Hanna Bailey explains how the melting arctic sea ice impacts weather.
She said: "What we're finding is that sea-ice is effectively a lid on the ocean. And with its long-term reduction across the Arctic, we're seeing increasing amounts of moisture enter the atmosphere during winter, which directly impacts our weather further south, causing extreme heavy snowfalls.
"It might seem counter-intuitive, but nature is complex and what happens in the Arctic doesn't stay in the Arctic."
Climate change isn't always 'obvious'
Professor Alun Hubbard from CAGE Center for Arctic Gas Hydrate, Environment and Climate at UiT The Arctic University of Norway, said: "Climate change doesn't always manifest in the most obvious ways.
"It's easy to extrapolate models to show that winters are getting warmer and to forecast a virtually snow-free future in Europe, but our most recent study shows that is too simplistic. We should beware of making broad sweeping statements about the impacts of climate change."
Editor's Recommended Articles