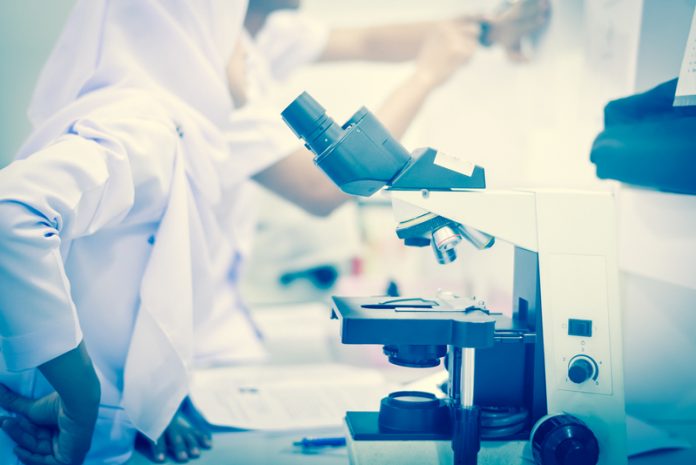 UK ministers are aiming to negotiate an ambitious deal which will afford British science funding programmes special status after Brexit
The UK is seeking to secure a deal that will ensure science funding will receive special status and remain strong once Britain has left the EU.
The government has published a position paper stating that it wants collaboration between the UK and the EU to continue.
Scientists have welcomed the idea, though a deal has not yet been formally negotiated.
They are citing incidents where other non-EU countries have participated in pan-EU science projects as a precedent for a deal.
Science funding in the UK has greatly benefited from EU membership, securing £8 billion for projects after contributing £3 billion to EU research funds
The government faces a challenge in replacing the UK's participation in Horizon 2020 with something equally beneficial to the countries research programmes.
However, Dr Sarah Main from the Campaign for Science and Engineering was positive about the proposals, saying:
"What is interesting is that this is probably the first government paper to suggest a softer approach to maintaining mutually beneficial arrangements beyond Brexit."
"This is possible in the domain of science and innovation because of the high regard in which UK science is held and the strong networks of research across Europe."
What it involves
The position paper released by the government sets out its objectives for continuing a collaborative relationship with Europe.
They wish to continue to sit on advisory boards for science programmes across the EU, training researchers from across member states, and hosting infrastructure for medical research.
They have promised to become a chair of EUREKA in the summer of 2018 and continue heavy involvement with other non-EU R&D programmes such as CERN and the ESA, both of which it was a founding member for.
The European Research Area (ERA) allows for movement of researchers for training, and the paper states that the UK 'would welcome discussion as to how this might work in the future', asserting that they wish to remain an attractive destination for doctorate students across Europe.
In regards to Horizon 2020, the UK has agreed to continue contributing financially while they are still a member of the EU.
They cite a recent report from the Pascal Lamy chaired High-Level Group that advocates involving countries across the world 'based on excellence'.
They have also pledged to remain a part of space programmes and nuclear research, also citing non-EU projects and EU projects that include non-member states.
Editor's Recommended Articles