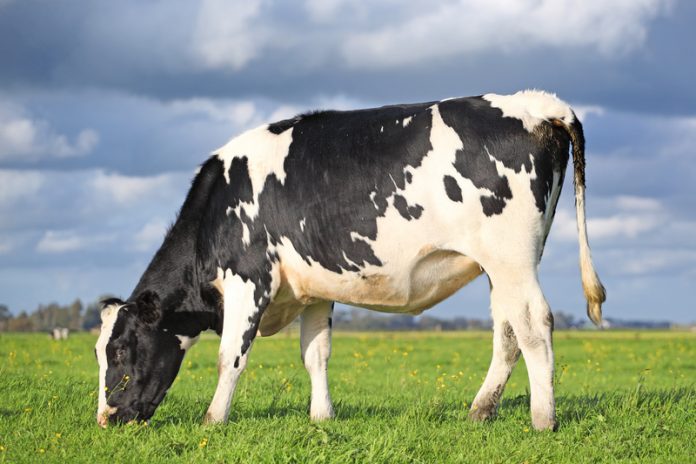 A new advisory scheme will allow UK farmers with at-risk cattle to access expert advice and protect their cows against bovine TB
The service was announced at the Dairy Show in Shepton Mallet and promises to provide support over the phone, via email, or online to farmers in areas at high risk of bovine TB.
The service comes as part of a long-term plan to eradicate the disease, which is estimated to cost taxpayers £100 million a year.
A controversial badger cull has also been in effect in the past, as badgers are believed to be a major carrier of bovine TB.
Farmers can register their interest by emailing info@tbas.org.uk or calling 01306 779410.
Chief Veterinary Officer Nigel Gibbens welcomed the announcement, saying:
"As part of our comprehensive long-term plan to eradicate the disease, I am delighted to announce that from today, farmers will be able to access even more help and support via the new bTB Advisory Service."
"Alongside the existing TB Hub, The bTB Advisory Service will help arm our farmers with the knowledge they need to prevent this devastating disease spreading – a vital weapon in our fight to protect the UK's herds and our farmers' futures."
Deadly disease
Last year over 29,000 cattle had to be slaughtered as the disease hit farms across the UK.
Gibbens called it the 'greatest animal health threat', and the UK is subject to the highest rates of the disease in Europe.
The new Defra-funded scheme will offer advice as well as farm visits to help farmers prevent the disease and manage outbreaks among their livestock.
Industry Specialists Origin group will provide 2,400 farm visits in the South West and West Midlands.
The announcement comes after the government promised to reintroduce badger vaccination.
The government's five-point biosecurity plan involves the following;
Reduce contact between badgers and cows;
Manage food and water;
Isolate infected cattle from the herd;
Reduce risk from nearby herds;
Minimise infection from manure.
Debate continues over the badger cull, and alternative methods of managing the disease may be welcome news to farmers and campaigners.
Editor's Recommended Articles