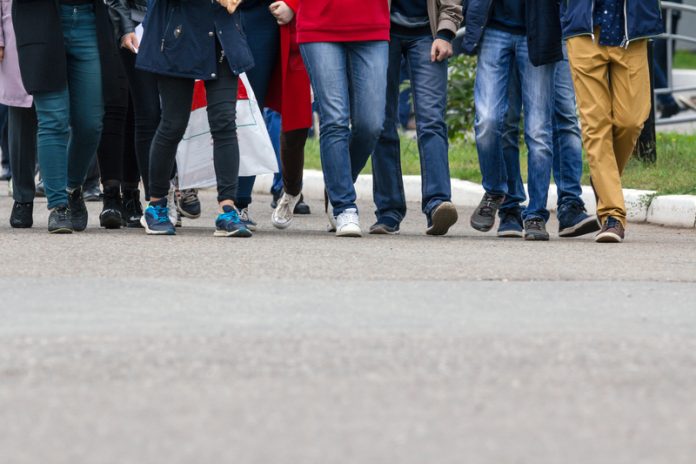 New mental health figures revealed by a study show that a quarter of teenage girls and 1 in 10 teenage boys have suffered from depression
A survey of over 10,000 young people, the Millenium Cohort Study, revealed the startling new mental health figures and suggested that parents were not attuned to the mental health struggles of their children.
The government-funded survey from the UCL Institute of Education and the University of Liverpool showed that parents often underestimated their daughter's concerns and that teenage boys had trouble expressing their own struggles.
The study focused on children aged 14, with surveys into the issues of younger children being conducted through their parents.
The figures show that children from poorer backgrounds are far more likely to report problems than their more privileged peers.
It is believed that half of all mental health cases appear as symptoms before the individual is 14.
Suggested causes include exam stress and body issues caused by social media, as well as trauma such as bereavement or domestic abuse during childhood.
Lead researcher Dr Praveetha Patalay said the data shows a worrying rise;
"In recent years, there has been a growing policy focus on children's mental health."
"However, there has been a lack of nationally representative estimates of mental health problems for this generation."
"In other research, we've highlighted the increasing mental health difficulties faced by girls today compared to previous generations and this study further highlights the worryingly high rates of depression."
Growing concerns
Some have suggested that the figures can be attributed to a louder conversation surrounding depression and young people being more likely to discuss their issues rather than keeping them bottled up.
Researchers and mental health professionals are calling for greater funding and access to mental health services, especially for less well-off young people.
Dr Marc Bush from Young Minds said that 'early intervention' is 'crucial', as is ensuring mental health services are properly funded.
Chief executive of the National Children's Bureau Anna Feuchtwang said the new mental health figures show the issue has reached 'crisis point'.
The NHS offers CAHMS service to young people, but waiting times can vary.
Specialists emphasise early intervention and greater funding, as well as better education surrounding mental illness.
Editor's Recommended Articles