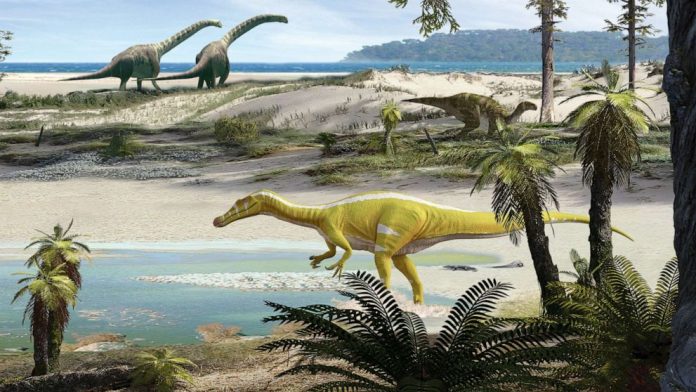 A new Spinosaurid dinosaur species has been proposed in Castellón, Spain, which suggests a diverse population of dinosaurs on the Iberian peninsula
This finding suggests that the Iberian peninsula had a diverse population of medium-to-large spinosaurid dinosaurs whilst also providing insight into their origin and evolution.
The discovery of the new spinosaurid dinosaur species in Castellón has been published in Scientific Reports.
What were Spinosaurids?
Spinosaurids were a group of carnivorous, bipedal dinosaurs that include well-known examples like Spinosaurus and Baryonyx.
Previous evidence of spinosaurids in Spain was limited to fossilized tooth remains.
The Spinosaurus is thought to be the biggest predator ever to walk the earth, weighing around 9.9 tons – the equivalent of around three large elephants. 

Researchers estimate the Spinosaurid dinosaur was 10 to 11 meters long
The researchers analyzed fossil fragments, estimating the specimen to be around 10 to 11 meters long.
Comparative analysis with other spinosaurids led to the identification of a new genus and species named Protathlitis Cinctorrensis.
This suggests that spinosaurids originated in Laurasia during the Early Cretaceous, with different sub-groups occupying Europe, Africa, and Asia as they diversified.
Research has indicated that while Baryonychines like Protathlitis dominated Europe, Spinosaurines like Spinosaurus were more abundant in Africa.
Another recent dinosaur discovery in 2023
Palaeontologists from Argentina have unearthed the fossilized remains of an enormous new species of herbivorous dinosaur with a long neck in the southern Patagonia region.
This remarkable discovery positions the creature as one of the largest dinosaurs ever found.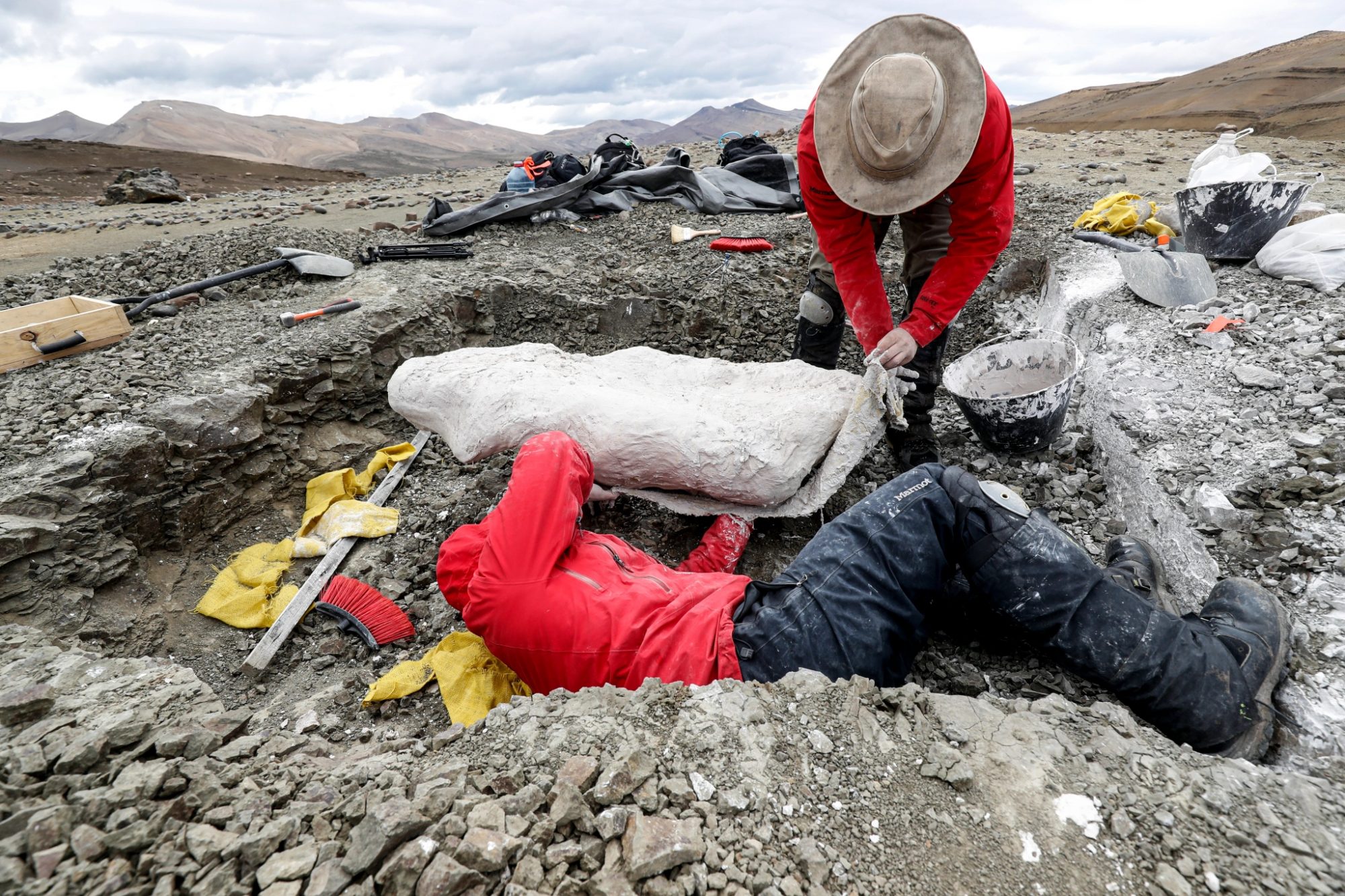 Scientists initially discovered the newly found dinosaur in 2018 within the Pueblo Blanco Nature Reserve.
The dinosaur's bones were so massive that they caused the van transporting them to a laboratory in Buenos Aires to overturn.
Fortunately, no one was harmed in the incident, and the remains remained undamaged.
Paleontologist Nicolas Chimento explained that the dinosaur was named "Chucarosaurus Diripienda," meaning hard-boiled and scrambled, due to its ability to withstand the accident and come out relatively unscathed.
Chucarosaurus is the largest dinosaur ever discovered in the mountainous Rio Negro province
Weighing 50 tonnes and measuring 30 meters in length, Chucarosaurus is the largest dinosaur ever discovered in the mountainous Rio Negro province.
It thrived during the Late Cretaceous period alongside predators, fish, and sea turtles.
The femur bone of Chucarosaurus, spanning an impressive 1.90 meters, was divided into three parts, each weighing over 100 kilograms and requiring a team of three people to lift.
Editor's Recommended Articles