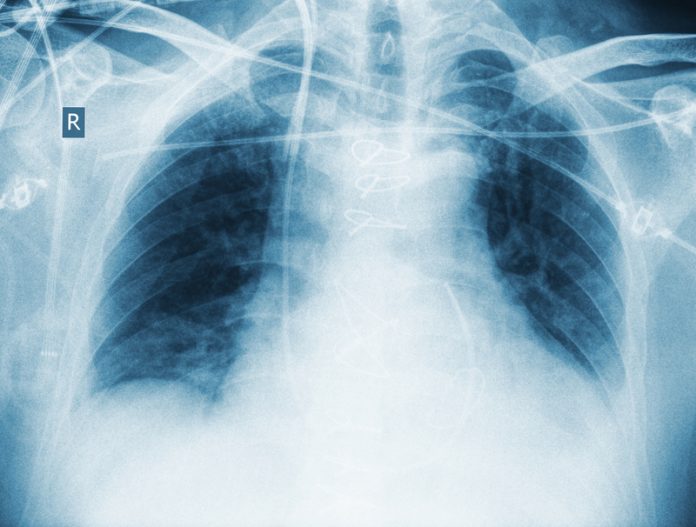 After extended campaigns from charities and prominent figures, a lung cancer drug said to extend the life of sufferers has been made available on the NHS
The nivolumab lung cancer drug is already available in Scotland for those with advanced lung cancer who are already undergoing chemotherapy.
The immunotherapy treatment stimulates the immune system to fight cancer cells by interrupting the chemical signals they use to convince the body they are part of the healthy tissue.
As well as non-small-cell lung cancer, the most common form, it has been used to treat advanced melanoma, kidney cancer, and blood cancer.
Health watchdogs had previously said that the treatment was not cost-effective.
Now they are opening it up to patients who would most benefit; 1,300 patients with advanced squamous and non-squamous forms of lung cancer.
Innovative treatment
The drug has been called 'game-changing', and in trials, it caused the tumours of some patients who had just months to live to shrink or disappear completely.
Campaigners now hope the drug will be eventually made available to all advanced lung cancer patients. 
Researchers say that the full benefits of nivolumab are not known but now that it is available to more people more data can be collected.
The Institute of Cancer Research (ICR) Chief Executive Paul Workman said that the drug would provide an invaluable extension of the lives of patients and praised the National Institute of Health and Care Excellence (NICE) for making access to the drug more flexible.
He said that the new plan to direct it towards patients for whom it would be the most effective was the easiest way to drive down costs.
However, he expressed concern over how long it took to get to this stage, saying:
"This is another instance where patients in the UK have had to wait far longer than necessary to access an innovative new treatment."
"Companies need to come to the table with their best, most realistic price offer right at the start, so we get new exciting drugs, such as immunotherapies, to patients as quickly as possible."
Nivolumab is being made available through the Cancer Drugs Fund (CDF) and is also known as opvido.
Editor's Recommended Articles