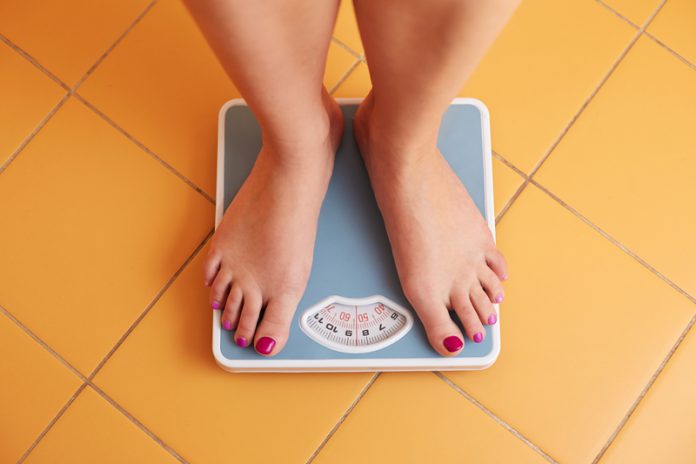 IARC's Véronique Terrasse highlights the link between the growing obesity epidemic and cancer in countries around the world, with some alarming statistics
The obesity epidemic is reaching alarming proportions in many countries and has become a major public health concern in both developed and low and middle-income countries (LMICs).
Indeed, the prevalence of obesity worldwide has more than doubled since 1980. In 2014, more than 1.9 billion adults were overweight, and of these, over 600 million were obese.
Obesity is an important risk factor for non-communicable diseases, such as cardiovascular diseases and diabetes, but its impact on cancer is also particularly concerning. Unless the obesity epidemic is curbed, the public health repercussions may be severe, as the growing number of obesity cases is most likely to translate into a steep increase of obesity-related cancers.
Proportion of cancers attributable to obesity
The latest available data show that nearly half a million cancers worldwide are due to overweight/obesity, representing an estimated 3.6% of all new cancer cases in 2012. Women are disproportionately affected by obesity-related cancer, and cancers of the endometrium, colon, and postmenopausal breast account for almost three quarters (73%) of all cancers linked to high BMI in women.
Cancers caused by obesity epidemic remain far more common in more developed countries than in LMICs. In North America, the burden of obesity-related cancer is very high, with 6.4% of new cancer cases being attributable to overweight and obesity. In Europe, the proportion of cancers due to overweight and obesity is also large, particularly in Eastern Europe with 6.5% of all new cancer cases in that region.
But LMICs are dangerously catching up with a striking rise of obesity-related cancers.
In Latin America, Argentina, Uruguay and Chile have the highest cancer burden attributable to overweight and obesity in the region, with 6.8%, 6.4% and 5.7% of new cancer cases, respectively. Whereas in South Africa, 3.8% of cancers are attributable to obesity. In Western Asia, parts of the Middle-East are particularly affected, such as Saudi Arabia where a stunning 6.8% of cancers are caused by obesity.
"The rapid economic growth and urbanisation in low and middle-income countries have resulted in changes in lifestyle, dietary habits and physical activity," explains Dr Isabelle Romieu, who coordinated an IARC publication on Energy Balance and Obesity, which will be published later this year.
"Traditional dietary patterns are being replaced with increased consumption of processed foods and sugary drinks, high in energy content and poor in micronutrients. This, along with a reduction in physical activity and an increase in sedentary behaviours across all ages, explains the striking increase in obesity, hence the rise of obesity-related cancer in these countries."
Obesity and cancer sites
In 2016, the IARC Handbook of Cancer Prevention Vol. 17: Body Fatness re-evaluated the link between overweight/obesity and reconfirmed that overweight/obesity was a risk factor for cancers of the colon and rectum, oesophagus (adenocarcinoma), kidney (renal cell carcinoma), breast in postmenopausal women, and endometrium of the uterus. In addition, it also concluded that overweight/obesity caused cancers at eight more sites than previously thought, such as the gastric cardia, liver, gallbladder, pancreas, ovary, and thyroid, as well as meningioma and multiple myeloma.
Obesity in children and future cancer cases
The tide of obesity cases is rising not only in adults but also in children. Indeed the number of children affected has also significantly increased over the years. In 2014, there were 41 million overweight children under the age of 5 years worldwide, about 10 million more than there were two decades ago. A recent UNICEF report shows that the number of overweight children in LMICs has more than doubled since 1990, from 7.5 million to 15.5 million. In 2014, almost half of these lived in Asia and one quarter lived in Africa.
The link between obesity and cancer has long been established in adults but there is less data available for children. Also, studies showed that obese children are at a higher risk of becoming obese as adults. Data in children, adolescents and young adults showed that obesity at those ages leads to cancers in adult life at the same sites as obese adults, except for postmenopausal breast.
"Obesity has become a major public health concern worldwide, and as the epidemic continues to spread, the number of people who suffer from obesity-related diseases, including cancer, will rise" stresses Dr Béatrice Lauby-Secretan, in charge of the IARC Handbooks of Cancer Prevention Series.
"These patients will require long and expensive treatment and care and this is particularly concerning for developing countries, with limited resources. It is urgent that all possible measures are taken now to help people keep a healthy weight."
Véronique Terrasse
Press Officer, IARC Communications Group
International Agency for Research on Cancer
1 Body fatness is assessed primarily by body mass index (BMI), defined as a person's weight in kilograms, divided by the square of their height in metres (kg/m2). In adults, overweight is defined as BMI ≥ 25 kg/m2, and obesity as BMI ≥ 30 kg/m2.