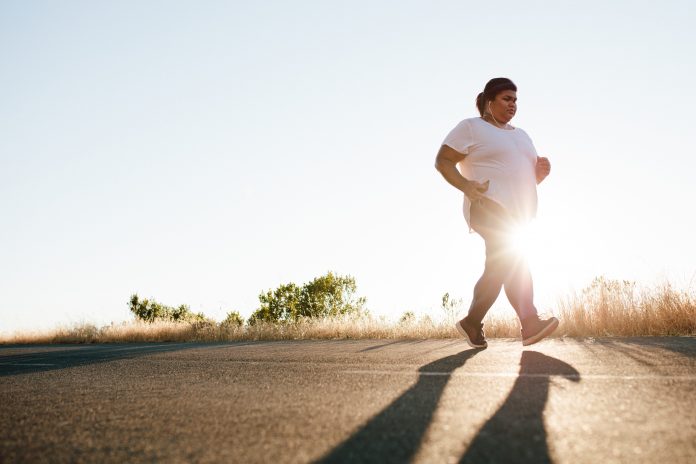 Tam Fry FRSA, Chairman of the National Obesity Forum provides his opinion on the urgent need to tackle Britain's weight problem
On May 15th, The Times splashed the headline "Boris Johnson to launch war on fat after virus scare". Its coverage revealed that our Prime Minister's experience of the obesity/COVID-19 connection had persuaded him of the urgent need to tackle Britain's weight problem. His epiphany moment came when he got off the St Thomas' Hospital intensive care scales at 17.5 stone!
Back in Downing St, and forever conscious of his brush with death, he was already drawing up a new strategy to tackle the nation's blubber. If the work is comprehensive and urgently implemented the Forum will strongly endorse it. For far too long, No. 10 and the Department of Health and Social Care have promised bold, draconian and game-changing anti-obesity action but achieved little more than sitting on their hands. Whatever happens now, Mr Johnson must not waste any weeks or months getting his staff to "research" a new strategy when a plethora of them already exist.
Obesity and viral infection
But first and foremost, the government must never again forget that the link between obesity and viral infection was made ten years ago during the swine flu epidemic of 2009/10. Even during its first months, doctors were seeing a pattern of morbidly obese patients in their care and reported that they were harder to treat and many ended up dying. Towards the end of the outbreak, Hugh Pennington, the renowned Professor of Bacteriology in Aberdeen, emphatically declared that the exceptional number of overweight people in intensive care needed to be looked at. Anthony Fauci, Director of America's National Institute of Allergy and Infectious Diseases – and currently President Trump's Adviser on COVID-19 – corroborated Pennington and singled out obesity as a clearly significant factor involved with the seriousness of the disease. He knew that 51% of Californians who died of the flu were obese and that must have concentrated his mind wonderfully. But Whitehall did not listen carefully enough to either and, in my opinion, hundreds of lives of British citizens' lives may be lost this year as a result of this negligence.
After 2010, the fallout of the 2008 economic crisis and the current austerity measures were always used as an excuse for inaction. Though it is undeniable that there will be some cost to whatever Mr Johnson authorises, many of his measures could be cost-neutral. Put it this way, we cannot afford not to fund his strategy and we could be saving money at the same time. In 2011, an Australian strategy listed eight of its 20 anti-obesity proposals as cost-saving. A tax on unhealthy food and drink topped the list, confirming today's expert view that extending the Sugary Drinks Industry Levy should be fast-tracked. It should include any product that is excessively high in fat, sugar and salt (HFSS). Mandatory front-of-pack nutrition labelling for the same products was the next measure cited by the Australians with large-scale reductions of TV advertising to children coming a close third. For good measure, gastric banding should no longer been seen as an expensive "last resort" to weight loss, but be an operation of choice given that the surgery pays for itself in two to three years. It considerably cuts the cost of treating diabetes, which is triggered by weight.
Mr Johnson should not only cherry-pick the best from Australia, but dust off and update other viable strategies that have been submitted to No. 10 since 2011. The 2014 McKinsey Global Institute proposal is one such. Although the Institute did not publish a cost estimate with its recommendations, it did calculate that, if implemented in full and simultaneously under determined leadership, they could achieve a 20% decline in rundown of UK obesity within five to 10 years.
Child obesity
The plan to tackle child obesity by Dame Sally Davis is a further example. It was commissioned by Health Secretary, Matt Hancock, a full year ago and was delivered in October before she quit as England's Chief Medical Officer. Uniquely, she added to her list of measures a rundown of all of the Whitehall ministries that should be tasked with the work. Having overviewed England's public health for nine years and knowing at first-hand how government functions, Dame Sally was making an offer that Hancock shouldn't refuse.
In summary, the leg work has been done and there is no need to go over old ground. What is needed is prompt action and if I may so bold, action that could cement the legacy that all prime ministers yearn for. I doubt that Mr Johnson will be fondly remembered for the multiple mistakes that have so far led to the UK having the highest COVID-19 death toll in Europe, but he might well be remembered for ridding the country of much of its obesity. He has 10 years in which to achieve the governments stated aim to reduce childhood obesity by 50%. Go for it!
Editor's Recommended Articles