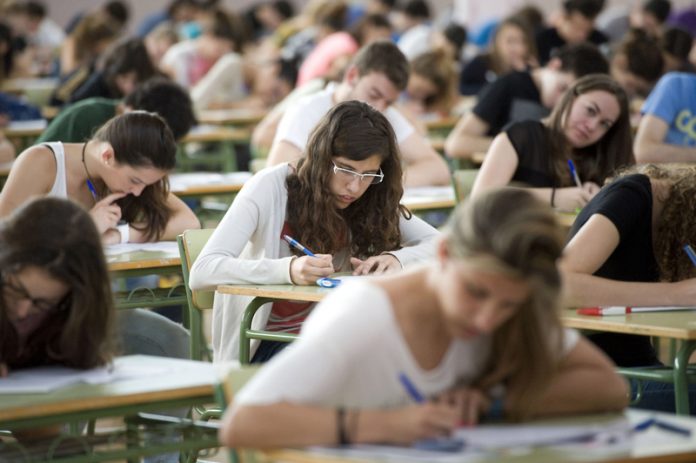 Teens aged between 13-16 years old will be recruited across the UK to train as democracy ambassadors to promote participation among their peers
The democracy ambassadors will learn about the UK's democratic system, in a bid to encourage their peers to learn more too.
The Minister for the Constitution, Chloe Smith, will unveil the new programme aimed at inspiring school-age young people in full time education to engage with democracy from an earlier stage.
Minister for the Constitution, Chloe Smith said: "National Democracy Week is about inspiring, empowering and engaging people in democracy. School students in particular have told me they want the information and skills to be able to cast their votes when they become adults.
"The Democracy Ambassadors scheme has been designed for this age-group as they head towards voting age, to build a legacy of engaged future citizens."
Ambassadors training will include:
educating them on how democracy works in England at both a national and local level
equipping them with the skills to share this knowledge further
a challenge to reach out to 100 of their peers and encourage participation in democracy
Research revealed by the most recent Hansard Society Audit of Political Engagement indicates that 18-34 year olds are much less likely to feel confident in their knowledge of politics than those who are 35 and above.
Only 39% of 18-24 year olds and 35% of 25-34 year olds claim to know at least a 'fair amount' on the subject.
It is intended to increase school-age young people's confidence on the subject, ahead of reaching voting age at 18.
The scheme will be delivered in partnership with Young Citizens and aims to target those from disadvantaged and marginalised backgrounds.
CEO of Young Citizens, Tom Franklin, said: "For nearly thirty years Young Citizens has been championing the importance of young people's democratic participation. Young people are not apathetic to politics, they just need to be given opportunities and encouragement to get involved."
The announcement follows the celebration of the 90th anniversary of the 1928 Equal Franchise Act this week, which gave women equal voting rights.
Find out more about becoming a Democracy Ambassador on the Young Citizens website
Editor's Recommended Articles