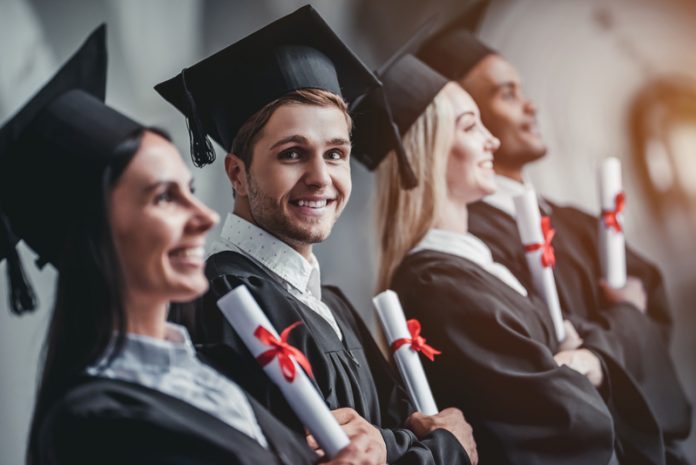 A study commissioned by SPCE labs, the research department of student lettings app SPCE has listed the most important factors that students take into consideration when choosing a university to attend
The research involved over 2000 people and asked current undergraduate students at UK universities and those who had graduated in the past decade, to rank a range of factors from 1 to 10 based on how highly they valued the importance of it when making a decision.
The study showed that out of 15 possible factors, the respondents ranked the curriculum and the course on offer as the most important reason for choosing a university, with an average score of (8.4) out of 10.
The reputation of the university came in second place scoring (7.7), followed closely by the university's perceived ability to boost later career opportunities (7.1).
Surprisingly, the survey deduced that the nightlife in the area was not top of the agenda and was ranked the 12th most important reason, falling short of factors such as the size of the town and the culture within the area.
Factors at the bottom of the pile include whether family or friends had previously attended the university and the weather in the region.
Leon Ifayemi, CEO and co-founder of SPCE, commented on the findings:
"Today's research dispels several myths about student culture in the UK. Young people are not making decisions based on a university's nightlife, nor whether or not they have friends going to the same place – clearly the importance of social factors pales in comparison to the academic merits of their decision.
Of course, a uni's reputation and the curriculum it offers are key; however, we are also seeing the growing value of support services within educational establishments. Evidently, students are increasingly looking for places to turn to for help while undergoing stresses at uni. And with almost nine in ten students saying they struggle to cope with the social or academic aspects of university life, it's likely we will see support systems become an even more important consideration for prospective students in the years ahead."
SPCE is an app that allows students to find and secure rental accommodation near to their university of choice. The app lets landlords list their properties and creates an easy sign-up process.
Editor's Recommended Articles