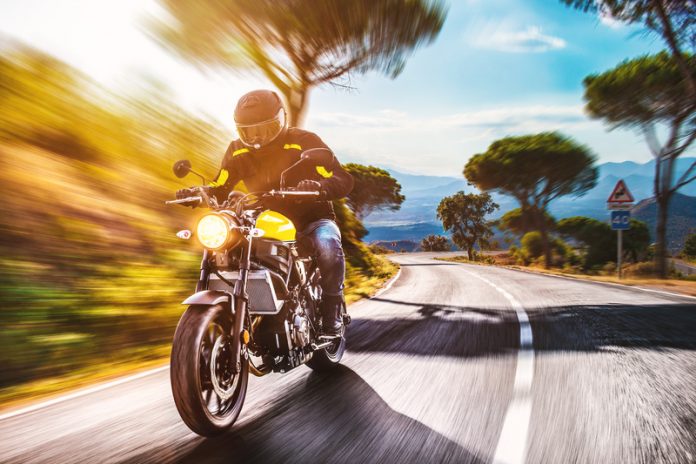 A petition has been launched calling for biking routes to be added to Google Maps in a response to the needs of 1.25 million British bikers
The platform has a facility for travel by car, train, bicycle and even plane but with no time estimates for motorcycle journeys, leading motorcycle insurance broker, Carole Nash, believes that bikers have been left overlooked by Google.
With studies revealing motorcycle travel within major European cities can be up to two-thirds quicker than the same route by car, the Carole Nash petition suggests that journey time estimates should be changed for those travelling by powered two-wheelers.
Rebecca Donohue, Head of Marketing at Carole Nash, said: "Google Maps is a useful tool for so many travellers, but it is baffling that motorcycle routes are not included within the service. With so many modes of transport already available, it seems like the logical next step for biking to be introduced too."
A study from Transport and Mobility Leuven revealed that if just 10% of cars on the road were replaced by bikes, this would reduce congestion for all road users by 40%. By improving the tools available to bikers, Carole Nash believe that this will benefit road users as a whole.
Rebecca Donohue adds: "We aim to provide motorcyclists with the best possible service and we think that campaigning for a tool that would help British bikers is another great way to do this. It isn't just bikers who would benefit though – research has clearly shown how assisting bikers is to the advantage of cars, lorries and buses too."
Motorcycle Industry Association (MCIA) CEO Tony Campbell says: "Government records show the number of people getting onto motorcycles and scooters has increased by 74% since 1996, so MCIA fully supports the call for Google Maps to introduce powered two-wheeler journey times.
"Car journey times just aren't accurate for riders of powered two-wheelers as they cut through rush hour congestion in the time you would expect to move in free-flowing traffic. This has been confirmed through a series of City Challenges in many European cities, including several in the UK."
Google has started initial trials of motorcycle routes in India, but there is currently no indication of whether the tool will be introduced to the UK or when British bikers might expect to benefit from the full implementation of motorcycle routes within Google's mapping feature.
References:
https://www.statista.com/statistics/312594/motorcycle-and-car-registrations-in-the-united-kingdom/
http://motorcycleminds.org/2014/09/23/save-time-and-money/
http://www.tmleuven.be/project/motorcyclesandcommuting/home.htm
Editor's Recommended Articles