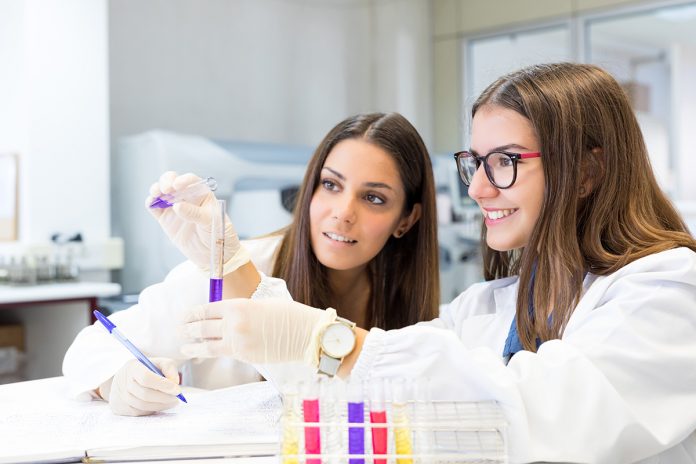 Swansea University is taking action to build on the increasingly important role of the pharmacist in healthcare by developing its new pharmacy degree
With the recent news that Welsh Government is almost doubling pharmacy training places in Wales with a £5 million boost – the new MPharm programme at Swansea University Medical School is perfectly timed.
A new Welsh Government campaign promotes Wales as a 'top choice' location for pharmacists to Train, Work and Live.
Swansea University Medical School has already started investing in its commitment to deliver first-class pharmacy education and training with the development of its new MPharm curriculum, recruitment of top pharmacy academics and establishing a strong pharmacy research team.
Professor Andrew Morris, the new Head of Pharmacy at Swansea University Medical School, has welcomed the Welsh Government investment and says it is an exciting time to train and work as a pharmacist in Wales.
Professor Morris says: "Pharmacy students who choose to come to Wales can benefit from a well-integrated healthcare system – the way the NHS is set up in Wales means it is far easier to share both knowledge and innovation across a wide range of settings – this then enables us to give patients the best care possible."
Professor Morris joins Swansea University Medical School – which is ranked 3rd in the UK for Medicine by the Times and Sunday Times Good University Guide 2019 – from the University of Nottingham, Malaysia Campus, where he was Dean of the Faculty of Science.
Exciting times for pharmacy
Professor Morris says: "We are very excited to be launching our new MPharm degree here at Swansea in 2021 and have already recruited leading academics who will help us shape and deliver the course.
"Dr Amira Guirguis, a pharmacist and senior lecturer, joins us from the University of Hertfordshire as MPharm Programme Director. Dr Adam Turner, joins us from the Royal Pharmaceutical Society in Wales as Senior Lecturer in Pharmacy Practice.
"Adam brings some fascinating experience from the previous professional roles with the Royal Pharmaceutical Society in Wales and his various academic appointments both in England and internationally.
"Adam's recent practice experience in a variety of settings across Wales, including GP practice and urgent care, will mean that he has excellent insight into the real-life issues affecting healthcare needs of patients and the public.
"His wealth of pharmacy experience will be key as we develop a new MPharm curriculum to prepare future pharmacists for their expanding roles within the NHS."
Leading research on drug misuse
But it is not just the vocational side of pharmacy that students at Swansea will benefit from, Dr Amira Guirguis brings a wealth of research expertise with her focusing on the in-field detection of emerging psychoactive substances.
Notable application of her work was a collaboration with Addaction, where Amira led on setting up the first government-approved Drug-Checking Service in the UK within a substance misuse setting. Her research interests also include Pharmacy Education and Public Health.
Professor Morris adds: "Her research focuses on drug misuse and particularly new psychoactive substances. This ground-breaking work has garnered significant media attention including TV appearances as far away as Australia.
"Our pharmacy students at Swansea University Medical School will benefit from this novel research by understanding the roles of pharmacists in identifying and classifying an unknown NPS particularly those associated with high-risk use.
"And our students will also be involved in practical laboratories and research projects related to this novel area of research thanks to the wealth of expertise Amira brings to the School.
"This is a very exciting time for Pharmacy education and training in Wales."
Professor Keith Lloyd, Head of Swansea University Medical School, adds: "With more and more pharmacists now needed to meet the increasing demand from patients, our new MPharm degree will help deliver first-class pharmaceutical care for people in Wales.
"We welcome this additional funding commitment from Welsh Government, and are working hard to ensure our new pharmacy degree is developed to meet the needs of the changing face of pharmacy."
To find out more about Swansea University Medical School visit: www.swansea.ac.uk/medicine
Professor Andrew Morris
Head of Pharmacy 
Swansea University Medical School
Tel +44(0)179 260 6106
www.twitter.com/SwanseaMedicine
Please note: This is a commercial profile
Editor's Recommended Articles