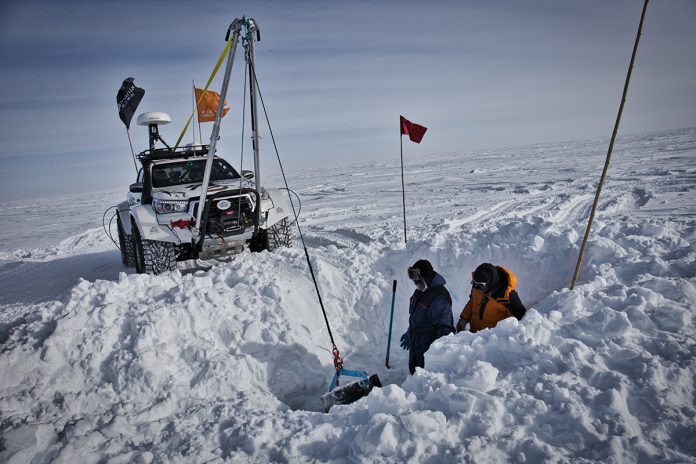 Here, Wilson Cheung Wai Yin from the Polar Research & Expedition Consultancy (PRECON) tells us why this organisation was set up – to encourage the cost-effectiveness of scientific field research in the Polar Regions
Polar Research & Expedition Consultancy (PRECON) was founded to improve the cost-effectiveness of scientific field research and exploration projects by engaging the public about the operation and sharing the experience and professionalism with these regions. With such an approach, we help the research team achieve their goal with less of a financial burden helping to encourage more research and exploration in the Polar Regions when it comes to natural science, humanities and social science. Meanwhile, we offer the populace a unique experience as well as access to these remote regions and the opportunity to learn about the connection between Polar Regions and humankind, to understand the scientific value of the area and ultimately, contribute to the sustainable environment.
Commercial research and expedition support in the Polar Region
The history of polar exploration is concise. However, "change" has been termed a normal state of affairs in the Polar Regions, but the pace and extent of current ecological, societal and geopolitical transformations are unprecedented. These hot topics make it essential to study the Polar Regions. To enhance the awareness of the Polar Region and promote its importance for humankind in terms of wilderness value, an international cooperation space and a spirit of exploration are urgently needed.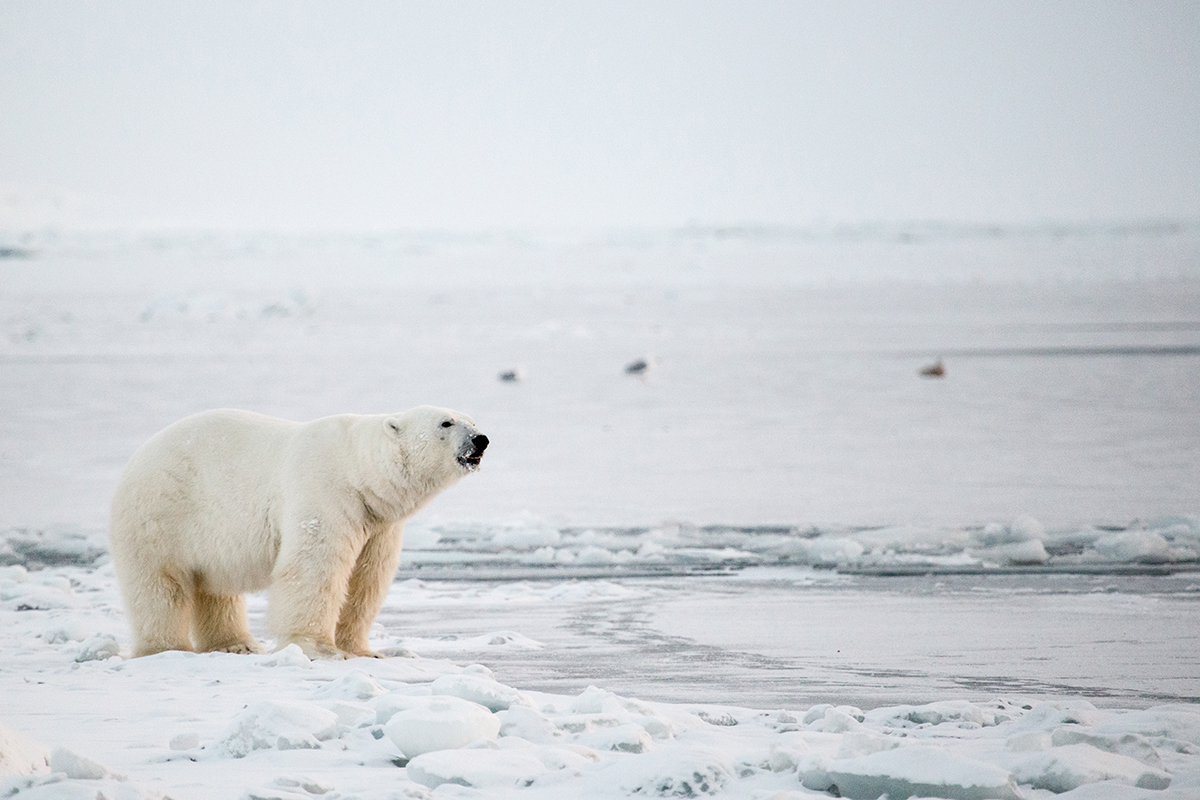 Having served in the Polar expedition industry since 2011, we noticed that most Polar research and expedition projects were supported at the national level, which limited the researchers, as well as non-government-funded institutes access to these regions and freedom of exploration, even they have vast ideas and projects. Due to the extreme conditions and remoteness of the Polar Regions, the operational cost of each expedition is a primary concern for most scientists to conduct field research, not to mention the general public who interest in polar research.
To fill the niche market, we offer a professional and complete management package that facilitates the commercial/civil led expedition at a wide range of destinations, especially in extreme and remote regions, namely the Arctic (all seven countries), the Antarctica, Greenland, Nepal and Tropical Regions in Southeast Asia. Our services cover both planning and operating aspects, including itinerary design and expedition planning, permits application and environmental impact assessment, Polar safety training & pre-expedition training expedition project management and logistic consultation, as well as safety and risk management, equipment pilot test and technical support. Our one-stop tailor-made advice and solutions can contribute significantly when it comes to supporting scientific research and expedition projects.
Why should the shareholder choose Precon?
We believe the key to a successful expedition is based on all the elements of preparation! Therefore, PRECON has put the most effort into offering expedition planning advice, providing logistical solutions and risk assessment helping the shareholder make a reliable decision in polar-related business. An expedition inevitably incurs various risks but a carefully planned expedition can minimise risk and cost while maximising the outcome. In other words, a consultant with a broad network of specialist, hard-won knowledge and experience is crucial to the success of polar exploration and research.
We are specialists in risk management and we put safety first. Working in the polar field, no matter how well we prepare and plan, we can't predict every outcome. The local weather, ice condition, regulation and biosecurity would influence the whole action and management. Therefore, working in the polar regions, we always need an adaptable mindset to plan for the rapidly changing conditions. Besides the polar safety training we offer, with our broad network and considerable polar experience, we can identify the potential threats and hazards in advance and generate efficient preventive measures to mitigate the risks. In the event of any problems arising, we can react effectively and tackle the problem with our experienced pre-planned solutions.
A permit application is the starting point for legal research on the Polar Regions. Handling various laws and regulations can be confusing and time consuming for new scientists. We assist our clients in preparing the materials needed for a permit application to ensure the expedition is adequately documented. Our experiences and expertise will help researchers deal with the complex regulations and also the environmental impact assessments.
We are experienced and professional in managing an expedition. Our experts can generate the best day-by-day itinerary to suit the needs of each expedition. Apart from the logistics, our consultation service also offers first-hand, specific and unrivalled knowledge for your team, including operational tactics, budget control, expedition trends, itineraries implementations and even pioneering technologies in the field, such as manned submarines, helicopters, ROVs. etc.
Thus, to collaborate with us for polar scientific field research and exploration expedition is undoubtedly essential to maximise the outcomes, safety, efficiency and productivity of the projects.

Showcase 1: Geology Survey at East Greenland
We were invited to join a team of geologists in North Eastern Greenland for a two-month season of fieldwork. Our primary role here was in facilitating the safe and efficient operations in a remote region, which has unique risk factors.
The study aimed to survey particular areas of the North East Greenland coast to find source rock and reservoir rock for fossil fuels. The survey spanned a large geographic area and it was deemed necessary to fly in inflatable boats by Twin Otter and then conduct camp moves by small boat.
Typical daily operations consisted of medium distance travel by inflatable boat 20-30 miles, hiking into the survey area, scientific survey assistance, sample collection and return to camp. Because of daily sightings of polar bears, we kept a night watch rotation, with every member taking a three and a half hour shift. Particular challenges going into the field season were lots of late-season sea ice in the fiords we were working in, operating in high-density polar bear habitat and remote deep field location.
As our responsibility lay primarily in safe operations, we maintained a bear safe camp, as well as providing boat and equipment maintenance and field training for all members. When out doing survey work, we were often able to assist in data collection and sampling, which substantially sped up the process of scientific work.
Ultimately, the field season was deemed a success. All of the survey areas were covered on time and all risks were managed well.
Showcase 2: Student Polar Research Programme (SPRP)
Starting in 2017, we launched the Student Polar Research Programme (SPRP). By involving donors, the young researchers, as well as the marine scientists, we offer a sustainable way to travel and explore the polar region.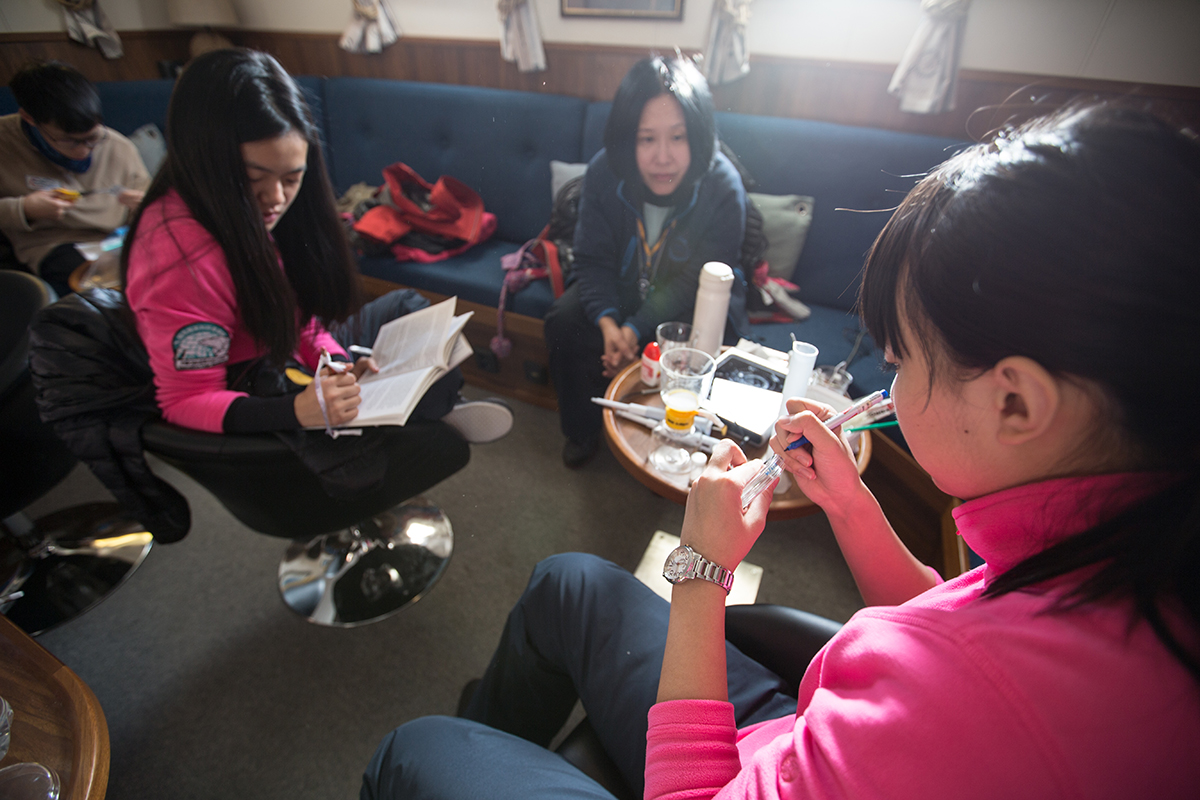 During the Arctic seasons of 2018 and 2019, we assisted the Hong Kong research teams with professors, post-graduate researchers, environmental NGO leaders, environmental engineers, high school students and their teachers and donors to conduct field studies at Svalbard, Norway. PRECON provided one-stop services from itinerary design, expedition team staffing, charter vessel, permit application, document management and logistic arrangement to equipment pilot test.
As a result, the donors had a unique experience at the polar region with the scientific team and connected the wilderness in the deep root. Meanwhile, the young scientists enjoyed the lower cost of operation to reach the field for collecting data. PRECON enacted their research in marine microalgae, ice algae, Arctic circulation, lichen, a dangerous pollutant, nuclear radiation and microplastic. PRECON assembled a team of experts to work closely with the students, identified particular sites of scientific interests, supervised data collection plans, data management, analysis and report and provided them with sound advice and reliable logistic support to maximise the outcomes, efficiency and productivity of their projects, making the expedition an inspiring and life-changing experience to the students.
Please note: This is a commercial profile
Wilson Cheung Wai Yin
Polar Research & Expedition Consultancy
Tel: +852 622 507 75
Editor's Recommended Articles