Dr Emma Cunningham, Senior Lecturer Criminology, University of East London, explores how predatory police officers and police culture can transform across England and Wales to better support and protect women
Violence Against Women and Girls and misogyny, together with a restriction of the rights of women, exacerbated by predatory police officers and misogynistic police culture, can be seen as recent global problems.
We see the harassment of women and girls who have disclosed their experiences online and heard that during the COVID-19 lockdown that there was a spike in Domestic and Sexual Violence reaching epidemic proportions during the pandemic, and not only in England and Wales.
Violence Against Women and Girls (VAWG)
At the same time, we have also seen the repression of women's rights over their own bodies in America with anti-abortionists making gains, and we see protests in Iran after the state police have attacked and murdered women for the way they dress, cover their hair, and for their supposed immodesty. We have seen misogyny in policing examples from Australia and attempts to respond to these in Victoria.
Misogynistic and sexist attitudes to women and girls appear to be increasingly common, and the outcome of these ideas about women is harmful to everyone in society, but especially to women and girls who are on the front line with the corresponding violence. The lack of a concerted police response to misogynistic and predatory police officers in England and Wales is criminal.
Police Legitimacy in England and Wales
Another week brings another damning report about Policing in England and Wales. This week it is the turn of HMICFRS (Nov 2022) 'An inspection of vetting, misconduct, and misogyny in the police service', which has added 43 recommendations for changes in policing practice, attitudes and policy. Such changes within policing are well overdue. This comes on the heels of Baroness Casey's report about problems with the way that the misconduct systems and processes are not working in the Metropolitan Police Service.
The latest report suggests now that the whole vetting of police officers requires a complete overhaul to prevent inappropriate officers with unacceptable attitudes from entering, transferring between forces and remaining within the police organisation.
Currently, there are officers who have links with organised crime or have been involved in sexual or domestic violence who are still in the force. Even police leaders concede that this has added yet another blow to confidence in the police, which has been plummeting since the murder of Sarah Everard by a serving police officer. Female trust in the police must now be at an all-time low. The Police Federation has called for an end to 'gagging orders' to silence these victims and their cases against officers.
Currently, there are officers who have links with organised crime or have been involved in sexual or domestic violence who are still in the force
Not accepting misogyny as a hate crime and the poor decision-making about the heavy-handed policing of the vigil for Sarah Everard have also added to the feelings of injustice felt by women campaigners, who went on to contest this successfully. These were not lone issues or examples.
The Bibaa Henry and Nicole Smallman murder case and the sharing of pictures by serving officers help build a picture of a crisis of trust and legitimacy in policing. Charing cross adds yet another appalling example of police officers sharing toxic and explicit, racist, ableist, misogynistic and homophobic messages in WhatsApp groups.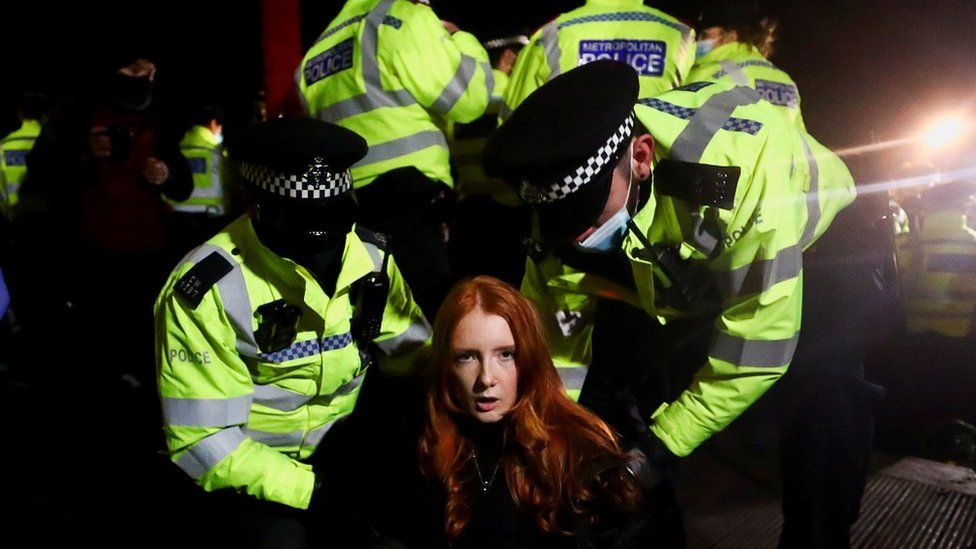 Research in policing and a history of male dominance
I have worked with many police officers since the initial professionalisation agenda of policing in England and Wales, as officers came to study in University. Within the last decade and a half I have come across many committed and professional police officers who love their job and role and are consistently striving to do the best job they can do for the public.
My interest in policing and the culture of predatory police officers includes exploring how women police officers manage their policing role given the historical male dominance of the profession and their own lived experiences of sexual harassment, blocked opportunities and toxic masculinity from some of their male colleagues and bosses.
More recently, from the diversity of the University of East London, I have spoken to officers who have experienced racism as well as sexism in blighting their careers. Stop and search and a lack of representation in policing can clearly be seen to impact negatively on diverse communities such as East London.
I have heard from police research interviewees how officers have used denigrating terms concerning women generally and in relation to their peers in policing as 'split-arses'.
Other examples in interviews included a policewoman who had a picture of a grossly overweight woman with her face copied and pasted onto this and drip-fed to her secretly while she was pregnant by her male colleague.
"My fear is that these types of officers have been allowed to join policing, are allowed to abuse their position of authority, can share toxic views and can flourish in policing"
From my research participants, I have gained examples of a significant minority of police officers who embodied these misogynistic ideas, who were probably threatened by the Equality agendas of the 1970s and felt their privileged position was under threat by the inclusion of women in policing. I was therefore not shocked to hear there were examples of officers sharing such views more recently via different social media platforms like WhatsApp and Tinder as these platforms have emerged and developed.
I am, however, still shocked by the lack of response to such incidents from within the police institution, and I do think that these issues must be acknowledged, and a public apology has not yet been forthcoming, which should happen before the clear plan to challenge and change this toxic hypermasculine culture is put in place. My fear is that these types of officers have been allowed to join the police, are allowed to abuse their position of authority, can share toxic views and can flourish in policing.
A critic might suggest being on the outside of policing and looking in via research does not give a full perspective, however, the conclusions of ex-policewomen who worked hard to successfully achieve within policing such as Sue Fish and Nusrit Mehtab share very similar concerns with me about misogyny and racism in policing. My research explored a small sample of the types of misconduct policewomen and policemen had been involved in over a period of five years in three force areas (2021).
My findings, when exploring male and female police officer offences, had illustrated that they were involved in some similar offences such as car offences and sharing images, however important it found they differed in relation to their abuse of power and position where some policemen were seen to have used theirs to begin and undertake inappropriate relationships with victim-survivors of domestic and sexual violence. Women officers across the three force areas I examined did not engage in any of these types of offence during that five year period.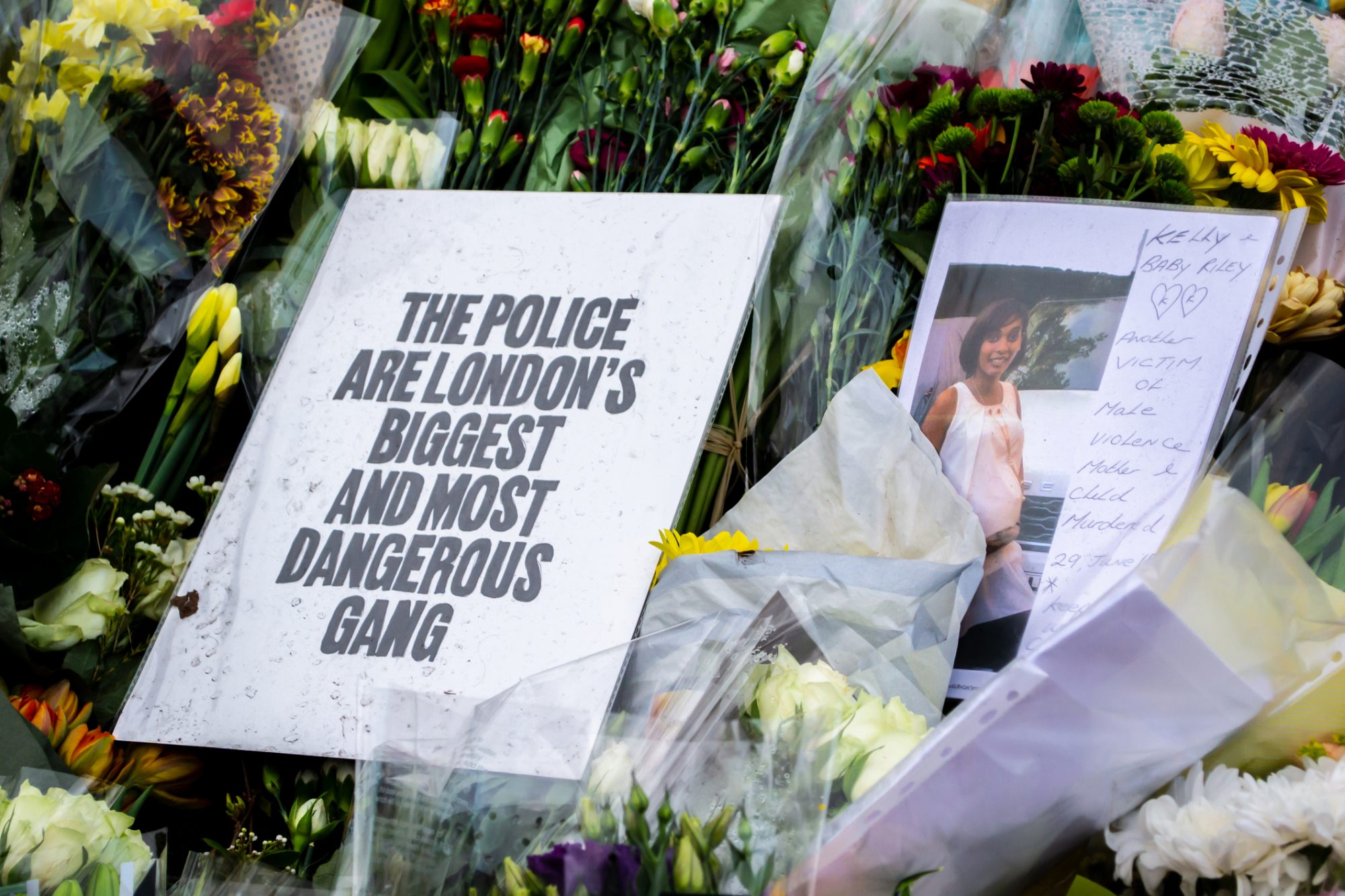 Serious responses to these issues
We could learn much from looking to experts within this field including academics, former police officers, the human rights commission, Women's Aid, Reclaim the streets. My own suggestions to inform a transformative approach to change policing include:
An Independent transformative and robust approach to addressing the problems of policing using a critical feminist intersectional analysis to examine policing and address each of the obstacles faced.
Feminist-informed challenge and change are key, without this outside help from critical friends policing will not take these issues seriously and change will not take place. Only feminism can illustrate the power dynamics at work. Training needs, written and delivered by those experts outside policing are required.
Take on board the reports illustrating the problems around misconduct, criminality and vetting of officers, as well as toxic hypermasculinity and how much culture is reinforced and shared. Develop strategies to deal with social media use/abuse.
Legislative change, such as accepting Misogyny as a hate crime.
Take what we can learn from worldwide examples. For instance, look to responses to effect individual and institutional change – VEOHRC, Phase 3, 2019, which worked with the human rights commission in Victoria, Australia and look at what worked and what seemed to fall short, acknowledging the many differences of policing in Australia with the UK while also considering shared themes.
Whatever changes are adopted, it needs to be a ground-up and a top-down approach to include front-line officers as well as police chiefs in accepting the problems and ways of dealing with these for all.
Managers should expect a backlash and resistance to these calls to change and pre-empt and deal with this. Allow those who do challenge their peers to do this safely – ex-officers have spoken about being left without support after raising the notice of these problems.
An admission of shortcomings and active attempts to listen to the lived experiences of policewomen and women civilian staff and act on this (use surveys from specialists who can explore the data in relation to these problems).
Ending the use of gagging orders to silence victims of predatory police officers as suggested by the Police Federation (Nov 2022).
Transparency is vital, a continual check on these issues to provide insight and evaluation on how things are going, what is working well and why? Explore what is not working too. This needs to be at the least shared with specialists and experts outside of policing such as Women's Aid and the Human Rights Commission.
This piece was written by Dr Emma Cunningham, Senior Lecturer Criminology, University of East London.
Cunningham, E. (2021). Women in Policing: Feminist Perspectives on Theory and Practice. Routledge.
Editor's Recommended Articles