To prevent progress from slipping backwards, it's important to reflect on public sector achievements and how it can maintain the tempo of transformation in the workplace
The public sector can be counted on to rise to the challenge. We saw this over a decade ago when the double whammy of the UK banking collapse and austerity measures sparked a real appetite for change – public sector achievements don't just involve cost savings but also improved access to public services online nationally.
The formation of the Government Digital Service and wider adoption of services to deliver digitisation has revolutionised how the sector engages with communities, clients, colleagues, and suppliers.
Now, public services are leading the pace of change once again. Post-pandemic ways of working have accelerated the cloud-first transformative shift across the public sector, leading to greater agility, security, efficiency, and social value creation.
As many businesses in the private sector start to follow suit, state-run organisations are increasingly seen as changemakers and problem-solvers.
But no sector can afford to rest on its laurels regarding wholesale change. Procurement challenges still exist – and for some, fear of change is holding them back from realising organisation-wide transformation.
Changing consumption of IT
The move to remote and hybrid working has seen a fundamental shift in the consumption of IT services. With more people working from home or on the go, demand has surged for digital tools and technologies that enable communication, collaboration, and productivity.
But this is just the tip of the iceberg for public sector achievements – and the impacts of new working methods go beyond installing Zoom or Microsoft Teams.
The quick adoption of these applications has driven the need for organisations to purchase procured laptops, rather than traditional desktop PCs, to accommodate the shift to home and hybrid working.
New ways of working go beyond installing Zoom or Microsoft Teams
This in turn has led to more complex network environments, with data being accessed and shared across multiple devices and locations. Public sector workers in paper-heavy environments are also more likely to have printers at home – further increasing the number of endpoints.
As a result, data and endpoint security have become key concerns for the sector. Organisations realise that robust security entails more than simply putting solutions in place to protect individual devices – it also needs to address staff behaviours as they adapt to new ways of working.
All employees should be aware of how to access and communicate data securely.
Public sector achievements are helping public services lead by example in this regard. For example, multi-factor authentication (MFA) is largely being driven by the sector, with GOV.UK and the NHS App are among the early adopters of this extra layer of security.
Many organisations quickly realised the growing importance of the authentication and protection of digital identities in a new working world.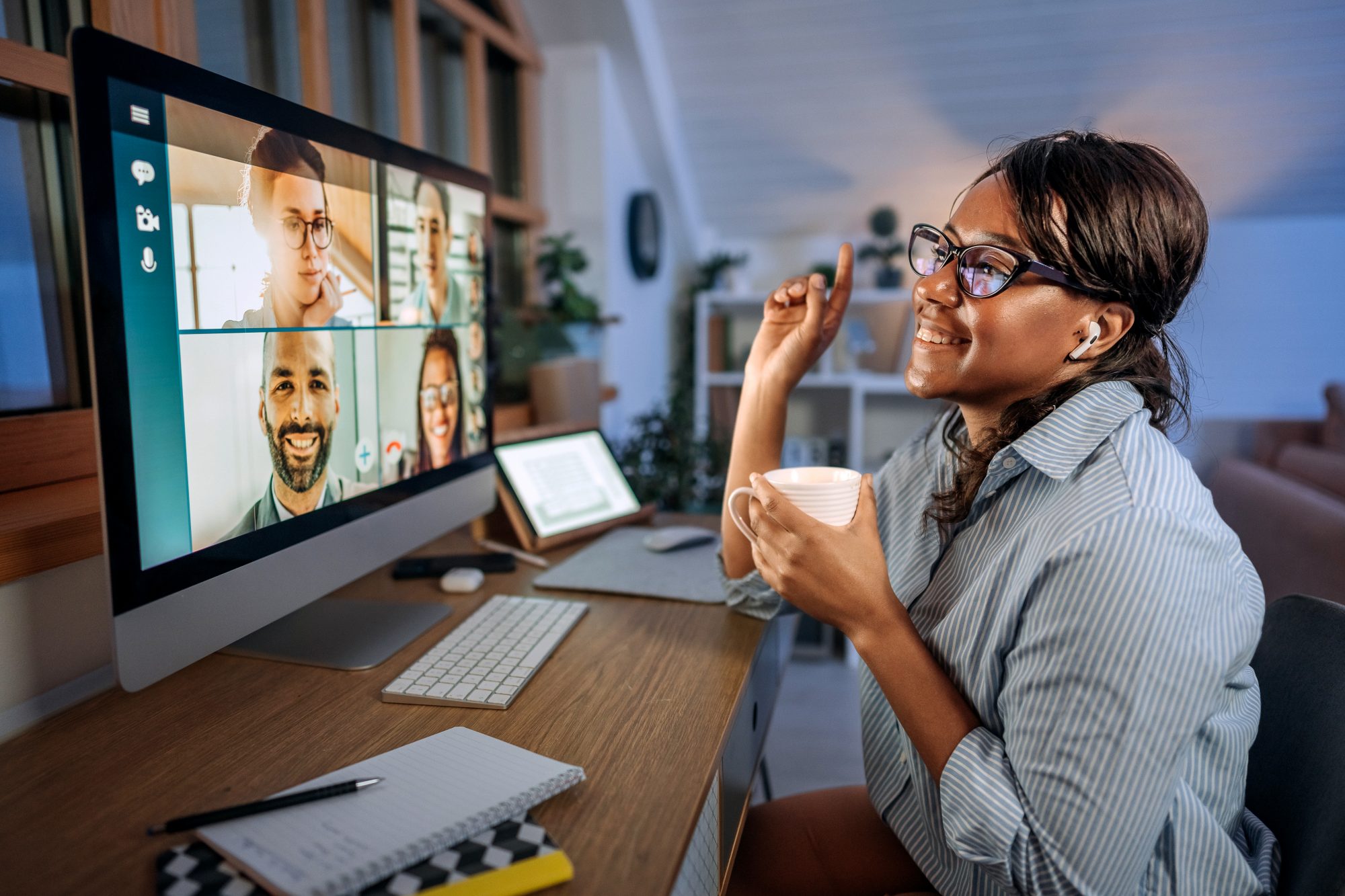 Cloud adoption is just one of the many public sector achievements
Even before the pandemic, the public sector was further along the cloud adoption curve than the private sector. The government's 'cloud first' approach kickstarted many organisations' digital transformation efforts, helped along by Microsoft moving its classic Office 365 software to a subscription-based model.
But the more recent rise of remote and hybrid working models rapidly accelerated the need for cloud-based tools and technologies that enable employees to work and collaborate from anywhere.
Public sector organisations were at a natural advantage. Many had already shifted their mindset from on-premises solutions, making it easier to adapt to full cloud-based digital capabilities.
This move has also unlocked additional security benefits for organisations, as they are now essentially outsourcing their cybersecurity.
Greater agility and contract flexibility are other key benefits of cloud innovation within the public sector. Organisations no longer have to be tied into a CapEx model, waiting for the next funding round.
Instead, they can enjoy more flexibility and control over how they consume IT services, ensuring platforms are continually optimised to make the best use of budgets.
Creating social value by reducing office footprints
Despite traditional perceptions of the public sector being slow to adapt or innovate, the vast reduction in office footprints tells a different story. In fact, civil servants and other public sector workers are more likely to have remote or hybrid working patterns than their private sector counterparts.
The pandemic set a precedent for many organisations, as employers and employees alike realised that people did not have to be in an office environment to work effectively.
This public sector achievement demonstrates greater sensitivity to individual employees' needs and requirements within their roles, with important conversations being had about physical and mental health.
This has helped to drive the agenda for much of the private sector, as businesses are increasingly prioritising work-life balance and mental health post-Covid.
Changing office footprints are also being shaped by questions of social value – a key theme in public sector procurement.
Councils are obtaining benefits in areas such as wellbeing, sustainability, and healthier communities
Councils are increasingly implementing social value into their commissioning and procurement processes, obtaining tangible benefits in areas such as wellbeing, sustainability, and healthier communities.
To reflect this, public sector organisations are keen to show strong social value commitments by encouraging more environmentally friendly practices, including commuting less to reduce carbon emissions.
The circular economy is also gaining traction, as more public sector organisations invest in refurbished technology and reforestation projects.
Reshaping the IT department
The public sector's readiness to embrace new, cloud-based ways of working has brought many benefits and opportunities. These impacts are being felt across organisations – but particularly within stretched IT departments.
Where physical servers or hardware was previously managed entirely in-house, cloud service providers can now remotely handle server maintenance, updates, and security on an organisation's behalf. This eases the burden on IT teams, enabling them to focus on other important tasks.
However, transformation is an ongoing journey – and no organisation can afford to be complacent.
As the public sector continues to be shaped by macro events, from economic uncertainty to health crises, it is vital that organisations continue keeping pace with progress and lead long-lasting change from the front.
They can achieve this by partnering with providers of secure, sustainable, and flexible workplace solutions, empowering organisations across the sector to confidently meet the challenges and opportunities of the years ahead.
This piece was written and provided by Gary Day, Group Director for Public Sector, Apogee Corporation.
Editor's Recommended Articles