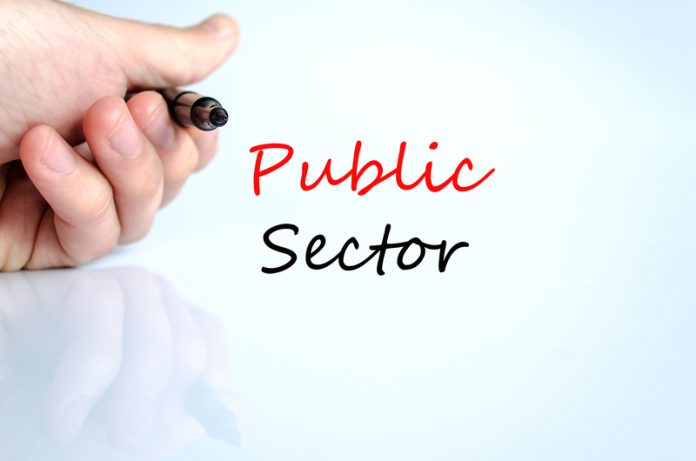 Cloud and hybrid IT will be one of the top five most important technologies for U.K. public sector IT professionals in the next three to five years. This is the view held by 88% of the industry surveyed in the SolarWinds IT Trends Report 2018 
Further insights from the report uncover that, even with challenges implementing cloud services, the sector remains positive about the opportunities the cloud presents, both today and in the near future.
Despite cloud and hybrid IT representing one of the top challenges in rollout and performance (with 62% of respondents ranking it in the top three challenges), the public sector continues to see the benefits of the cloud, primarily for creating efficiencies (72%*), ROI (81%*) and productivity (79%*).
Barriers to success
At the same time, over half (58%) of public sector respondents say their IT systems are not performing at optimum levels, and a further quarter (23%) are not sure. Three quarters (73%) of public sector IT professionals spend more than 25% of their time reactively working to optimise performance, while just 47% spend a similar amount of time proactively optimising. When asked what was causing barriers to performance, nearly half (44%) cite inadequate infrastructure, while a staggering 56% cite a lack of organisational strategy.
"With these results, we see continued public sector commitment to the cloud and hybrid IT," commented Paul Parker, chief technologist of federal and national government, SolarWinds. "However, what is most striking for me is the amount of time IT professionals spend retroactively fixing their systems. I would like it to try to fix a car as you drive it down the motorway – trying to maintain systems while they are still in use is near impossible, and ineffective in the long run. Without having the time, strategy and budget to get core systems working first, it is no surprise that public sector entities are taking longer to adopt and benefit from the Government's Cloud First policy than perhaps was originally hoped."
The promise of emerging technologies
Alongside their focus on the cloud, public sector respondents also voice interest in emerging technologies. While automation and AI prove more popular among for-profit organisations than the public sector, there is still strong interest in embracing these advances. Over half (56%) rate automation as a top three technology with the greatest potential of improving productivity and efficiency, and a third (33%) see the same potential in AI.
When it comes to Software Defined Everything (SDx) and big data analytics, the public sector is more optimistic than its for-profit counterparts; over half (56%) of public sector respondents think SDx is one of the top three technologies in terms of ROI potential, while a similar percentage (51%) rank big data analytics among the top three technologies with the greatest potential to provide productivity and efficiency benefits. This is compared to equivalent responses from for-profit organisations, where just 17% rate SDx, and 34% rate big data analytics similarly.
Further findings from the research are as follows:
77% of public sector respondents think the cloud is the most important technology in their IT strategy today, compared to 62% of U.K. for-profit organisations
72% of public sector respondents consider the cloud to be one of the top three technologies for creating and increasing efficiencies, and 79% consider it among the top three in terms of productivity benefits
In the next 3-5 years, the public sector expects AI to be one of the top five most important technologies in their strategy, according to 51% of respondents
81% rate cloud and hybrid IT as one of the top three technologies in terms of ROI potential, compared to just 60% of for-profit organisations
*percentage of U.K. public sector respondents who rated the cloud as one of the top three technologies with the greatest potential in these areas
Editor's Recommended Articles