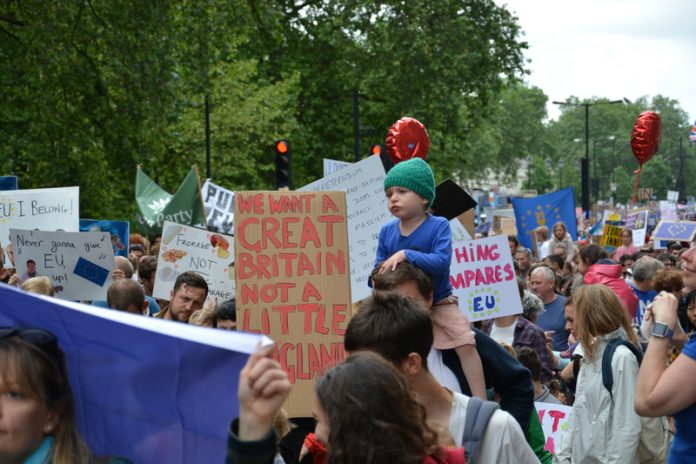 The government is investigating accusations of EU nationals facing xenophobia in applying for jobs and housing as Brexit negotiations continue
Amid a flurry of accusations towards businesses and housing organisations, the government is investigating claims of racism and xenophobia against EU nationals after the country voted to leave the EU last year.
Paul Blomfield, the Labour shadow Brexit minister, submitted a dossier of examples of job and housing advertisements that restricted applications to people of British or Irish citizenship.
Examples include flats and houses for rent that held different terms for UK and EU citizens, travel agents refusing bookings from non-British or Irish citizens, and a job requiring a German speaker but only with a full UK passport.
Equalities minister Nick Gibb has said he is 'aware' of the situation and is 'looking into it'.
The immediate aftermath of the Brexit vote last year saw a 57% rise in recorded hate crimes, with the Muslim Council of Britain compiling a dossier of incidents of abuse and social media hate.
Blomfield accused the government of contributing to the rise through a lack of detail in ongoing Brexit negotiations.
He responded to Gibb's assurances of action saying:
"This investigation into these extremely worrying cases is welcome, but it must lead to action.
"The government needs to be clear that discrimination will not be tolerated."
EU nationals
There has been a lot of fear among EU nationals surrounding their status and right to live and work in the UK once the country leaves the EU in 2019.
Reports suggest that the government is aiming to retain visa-free travel for EU nationals and ensure that UK citizens will be able to obtain many of the benefits of free travel.
One issue has been the status of the Northern Irish border, the only shared border between a British country and a member state, with the EU suggesting a 'special status' may be possible.
The xenophobia being faced by EU migrants is also believed to be having a negative effect on net migration to the country, leading to warnings about a shortage of workers.
Recently, protesters demonstrated against Brexit outside Parliament, with an estimated 50,000 people joining the march to urge politicians to assuage fears over the status of migrants and reverse the extreme ramifications of the vote.
Editor's Recommended Articles