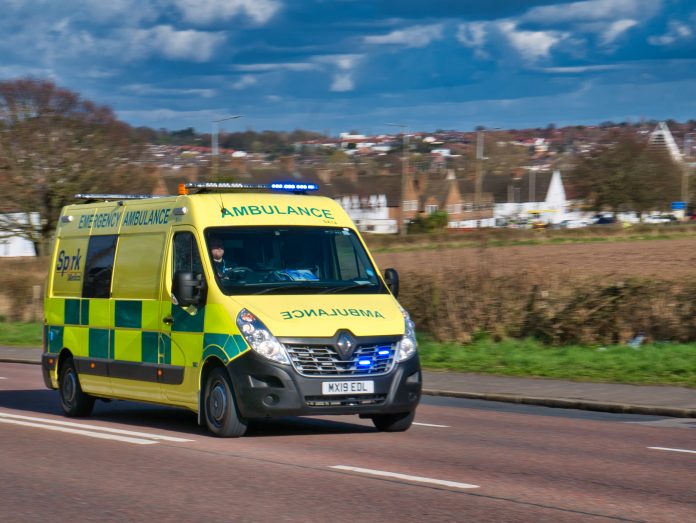 Richard Hilson, Principal Consultant, Sustainable Healthcare, Gemserv, shares his view on the NHS reaching Net Zero, a landmark commitment, two years on
Global healthcare systems are impacted more than most by climate change and will have to evolve to deliver on the increasing demand while continuing to provide high-quality services. They are also heavy carbon emitters themselves. The NHS, responsible for around 5% of the UK's carbon footprint, has committed to an ambitious goal of reaching Net Zero by 2045. Specifically, two deadlines have been set – with direct emissions to be eliminated by 2040 and indirect emissions (through the goods and services bought from partners and suppliers) by 2045.
Positive steps are being taken towards decarbonisation
Two years on from the announcement of this landmark commitment, it's great to see that progress has been made. For example, all UK Trusts had Green Plans in place by Jan 2022. In July 2022, the NHS also became the first health system to embed net zero into legislation through the Health and Care Act 2022. The Delivering a Net Zero National Health Service report is now considered statutory guidance for Integrated Care Systems and all NHS providers and suppliers.
The NHS expected to cut a total of 1260 kilotonnes of carbon dioxide equivalent during 2021-22. This would firmly put the organisation on track to meet its targets and become a Net Zero carbon health service by 2045. These expected reductions were primarily related to changes made to its own operations and practices, including energy efficiency and lower carbon heating system upgrades, reductions in and electrification of travel and a switch away from high carbon anaesthetics.
These reductions are fantastic if they have indeed been achieved, but unfortunately, they don't address the 60%+ of emissions that have been estimated to sit with the organisation's global supply chain. In light of this, in 2021, NHS England also approved a roadmap outlining its delivery of Net Zero for suppliers between now and 2030.
The first milestone on this Net Zero supplier roadmap was the adoption of PPN 06/20, from April 2022, requiring all tenders to include a 10% social value weighting. The next, which comes into force in April 2023, is the requirement for procurers to ensure that for all new contracts tendered or renewed, with an annual value of >£5 million per annum, suppliers provide and publish a compliant carbon reduction plan. This marks the NHS' adoption of PPN 06/21 for government contracts, with technical guidance stipulating that the carbon reduction plans must include reporting of a subset of scope 3 ("indirect") carbon emissions, as well as scope 1 and 2 ("direct") emissions, in addition to a stated public commitment to reaching Net Zero emissions by 2050.
Going forward, the roadmap indicates these carbon reduction plans will be required for all procurements from April 2024 and further that from April 2027, all suppliers, including SMEs, must publish carbon reduction plans with net zero targets at least aligned to the NHS'. By 2030 suppliers will be excluded from procurements if they are not progressing towards these targets and are also likely to be required to provide carbon footprints of individual products and services.
To support suppliers, evaluate where they are on their sustainability and Net Zero journey, and rate their progress, the NHS is also launching an Evergreen sustainable supplier assessment. Though it's not yet mandatory, it'll be available for its 80,000 suppliers in early 2023. Over 50 suppliers are currently piloting the assessment.
Challenges and barriers to NHS emissions
The NHS faces numerous challenges in staying on its required trajectory. For example, the Newcastle Hospitals Trust recently raised red flags in its annual sustainability report. Despite many initiatives to improve its sustainability, the report found that its carbon footprint was continuing to rise, mainly due to increased demand and related purchasing.
NHS procurement teams also face the challenge of implementing the new social value and carbon reduction plans in their procurement and contract management processes. With over 400 NHS Trusts in England, plus other NHS providers across 42 Integrated Care Systems, building knowledge and achieving consistency in implementation is a huge challenge.
On the other side, for suppliers of the NHS, the challenges of meeting short-term Net Zero requirements are just as great. For example, for the 500+ suppliers that bid for contracts of £5 million+, the need to report both their 'direct' and some of their 'indirect' emissions in carbon reduction plans present new challenges for many. The rest of the supplier base will also have to comply in the following 12 months or so.
What needs to happen to deliver decarbonisation?
For the NHS' own assets and operations, existing funding streams will need to be maintained and increased to deliver the upgrades required to existing buildings and infrastructure, particularly concerning heat decarbonisation. For example, replacing boilers with heat pumps can represent a significant capital investment. Alongside the move to electrified fleets, it may also require sites to increase their electrical capacity.
In addition, changes to the models of care that emerged during the pandemic, including deploying digital tools and remote monitoring, will need to be accelerated while ensuring their overall environmental and social impact delivers against the Net Zero trajectory.
Alignment across the healthcare industry's international supply chains will undoubtedly be an essential move for the NHS in achieving its climate goals. However, many suppliers will require support in taking their first formal steps, such as establishing carbon emissions baselines and setting targets.
Equally, NHS commercial and clinical teams will also require support with the new requirements in the form of training and tools to ensure consistency in implementation.
Stakeholder engagement is key for the NHS
Stakeholder engagement has been key for the NHS to introduce suppliers to the NHS net zero supplier roadmap. For any other public bodies considering a similar strategy, it is also essential to engage all the internal teams expected to implement the related changes to procurement practice. More widely, a consistent currency of measurement metrics, for social value, for example, will help measure impacts with confidence.
Going forward, institutions need to find ways to engage all of their 'ecosystem' to start to make progress on measuring emissions and carbon reduction planning. In the case of healthcare, it is equally important to recognise that this ecosystem also includes the drivers of demand. Addressing both will accelerate the trajectory to reaching net zero and having a healthier population.
Editor's Recommended Articles