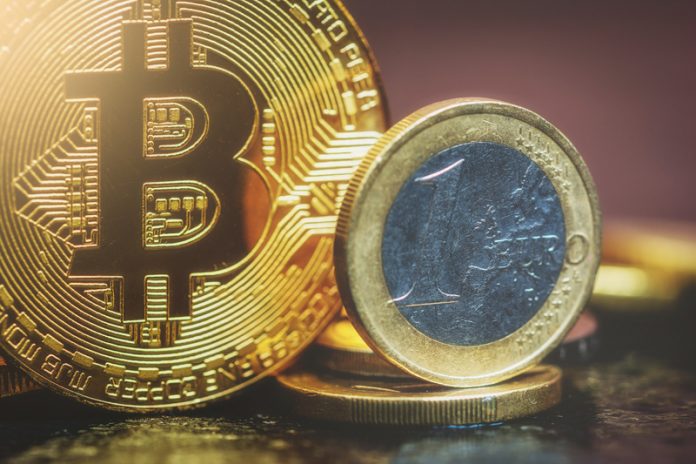 Antanas Guoga MEP shares his views on why 2018 is an important period for rediscovering blockchain and bitcoin in Europe
Beyond the power of Bitcoin, 2018 is an important period for rediscovering blockchain technology beyond the massive craze over bitcoin and other cryptocurrencies. Beyond the race of ICO projects, this is going to be the winning year for everyone in the blockchain industry as business and governments are looking for effective ways to implement this revolutionary technology. The falling cryptocurrencies market will cool down those who are looking only for profit and will reveal the real hard-workers. This is where both national and European, governmental, business and non-profit players can step in and embrace the innovative technologies for the growth of business and the empowerment of citizens.
Europe should invest more
Here, at the European Parliament, we are having series of discussions on innovative technologies, especially artificial intelligence (AI) and blockchain technology. It is now obvious that Europe wants to lead the way in these areas, however, today we are far behind others, even Asia. These innovations create enormous opportunities for many traditional industries. However, we need to separate the bitcoin madness from other potential applications of blockchain technology. I truly believe in it and the goals behind it, including transparency, decentralisation and security.
Although the technology has many future-oriented applications, there is speculation about it. I do not support the latter. For blockchain investors, I would always suggest considering the projects that create value. I am hopeful we will allocate enough resources and funding from the governmental level for research into and the massive application of blockchain. To the maximum extent – I believe that this is essential for our future – that is the synergy of artificial intelligence (AI) and blockchain technology. This is where the major investment needs to go, starting from the government up to the corporate level. I believe that everybody in Europe should invest. Moreover, everybody should invest in both knowledge and skills to become successful.
Clear signs from the European Commission
I strongly support the European Commission's direction to consider the usability of blockchain technology. In this vein, the Fintech action plan has already been presented. The European Blockchain Observatory and Forum – have just been launched. I hope that this is going to be a very progressive engine that is going to take blockchain to new European heights. In addition, it is a clear sign from the European Commission that they care about blockchain in Europe. I strongly support, and I hope to contribute towards this. I encourage everybody to contribute their expertise, sharing events and other initiatives via http://eublockchainforum.eu.
Status quo: self-regulation
I have noted that one of the most popular discussion topics in Europe concerns the question of regulation – or lack of it, to be more precise, particularly related to ICOs and cryptocurrencies. We see regulatory measures in China, South Korea, the US and by some European governments and central banks – all of whom are taking a cautious approach towards the technology. As a member of the European Parliament, my policy objectives are to have a wider viewpoint, before deciding on whether regulatory measures are necessary, especially when it comes to innovation.
Every European will be using blockchain and will understand its benefits and opportunities in the future, in spheres such as national registers, health insurance, financial projects and so on. The enabling of a regulative approach is taking the lead now and this is how we can attract innovative investment into Europe. The longer we have non-restrictive regulation – the better. I think the status-quo is self-regulation. We saw Google, Facebook, Twitter taking down ads about cryptocurrency, ICOs and in the end, I think, this area will self-regulate.
Education – a priority
Education in blockchain technology is crucial for everyone to succeed and benefit from what the technology offers. It is important to unite our efforts and invest our knowledge into changing the world for good. Significant actions have already been taken with the first international Blockchain hub in Europe – Blockchain Centre Vilnius – in January. These are some of the reasons for founding the Blockchain Centre Vilnius.
It is the first facility of its kind on the continent. The global network of blockchain centres includes Melbourne, Shanghai and now, Vilnius. It is a not-for-profit knowledge-hub, co-working space and incubator for blockchain technology companies. The chain started with Australia's Melbourne Blockchain Centre. Drawing on the experiences of the Melbourne location – which brands itself as a community of more than 2,000 blockchain technology entrepreneurs, experts, mentors and investors – the new facility's founders say they hope to benefit from Lithuania's favourable climate for digital businesses. Lithuania is a great place to invest in and there is a growing recognition in Europe that the country has gained an edge in terms of financial and digital innovation, as well as an innovation-friendly regulatory climate.
The first mover advantage
As a Lithuanian MEP, I am glad that the Australian and Asian blockchain communities selected Lithuania as the network's first location in Europe due to its political and economic stability and relationship with the European Union, as well as having favourable business and regulatory environments. It is in line with the overall positive attitude of the European Union institutions, who are all ready to embrace the new technology.
Here in Lithuania, we are pulling out the stops to bring the world's top blockchain talent, ideas, investors and regulators together to create value for both the private and public sectors. Lithuania, for the last three years, has strengthened its reputation in this area – in our central bank and our investment community has been actively developing fintech industry, introducing LBChain, a sandbox to test blockchain initiatives. This has provided us with a lot of information and know-how.
I think Lithuania has many opportunities to bring different businesses and start-ups into the blockchain area. And initiatives like the blockchain centre in Vilnius will help people to deliver on projects and promises. I think we are delivering and empowering. I hope that Lithuania is going to lead the forefront of blockchain projects because we have the first mover advantage.
Witnessing the future
In conclusion, we are witnessing a completely new technology emerging that will revolutionise the way governments, companies and people access information. It has demonstrated how trust is created on a massive and global scale – so, blockchain technology enables people to feel safe, secure and confident. It is a very transparent system. Moreover, it just keeps expanding. I believe that several world-changing start-ups will emerge. I know there will be much activity coming from the blockchain centre in Vilnius, the first international blockchain centre, connecting both Asia and Australia.
MEP A. Guoga was elected for top 200 fintech influencers. You can find out more at www.lattice80.com/top-200-fintech-influencers-europe/
Antanas Guoga MEP, Blockchain Centre Vilnius and the diplomatic representations to the European Union cordially invite blockchain industry stakeholders to a high-level Intercontinental Blockchain Conference: "Blockchain – The Game Changer of the 4th Industrial Revolution", on the 24th May, at the European Parliament, Brussels, Belgium. Admission is free. Register at: https://goo.gl/Lykwo2.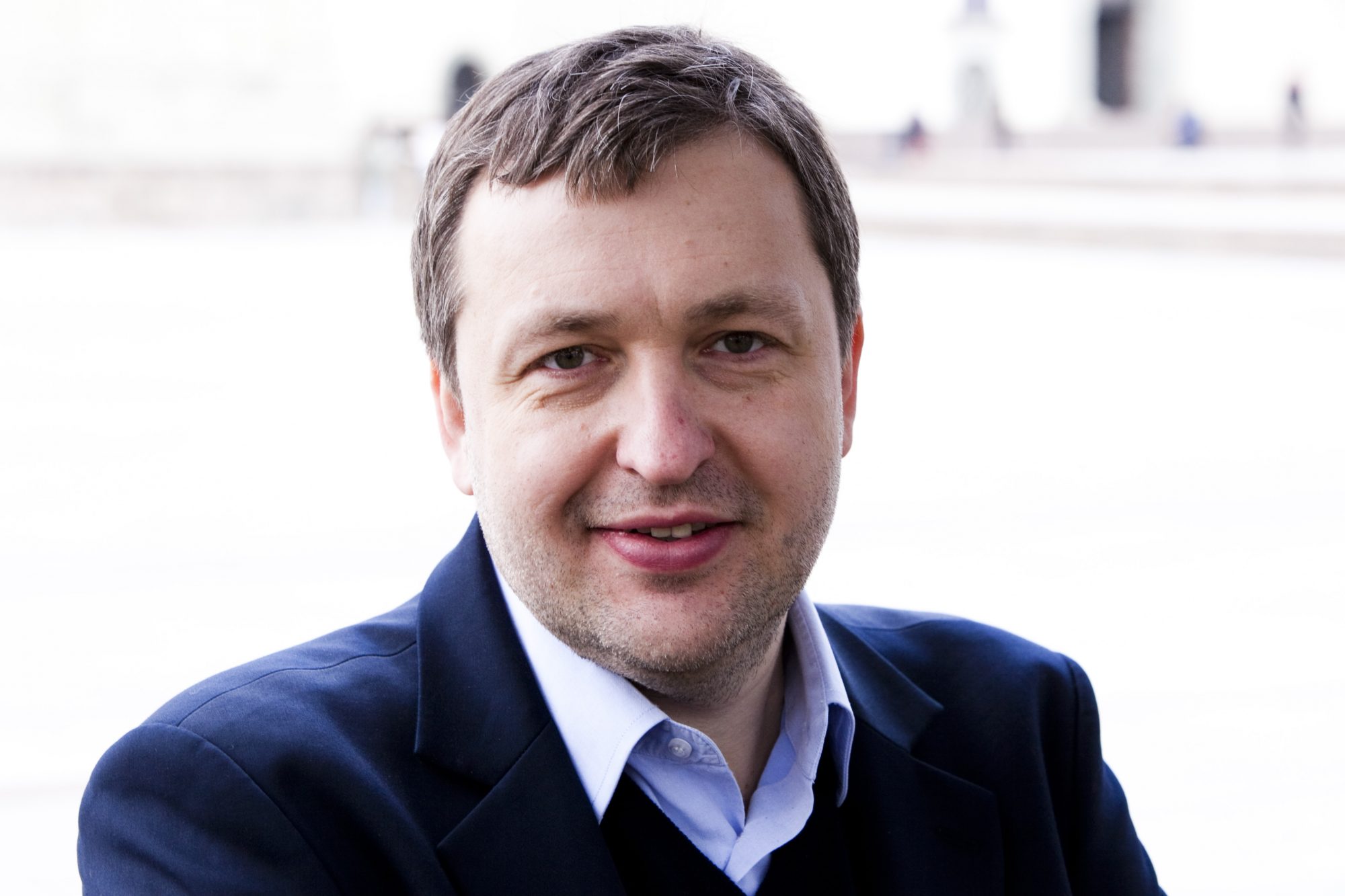 Antanas Guoga MEP
Group of the European People's Party (Christian Democrats)
Tel: +32(0)2 28 45522
antanas.guoga@europarl.europa.eu
Editor's Recommended Articles