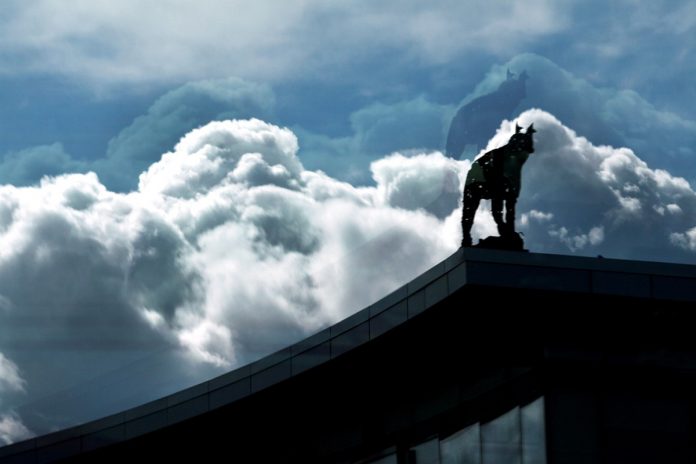 Dr Rod McCormick shares details on the All My Relations Network, a national Indigenous family and community wellness research centre for health and healing
Indigenous peoples of Canada are transforming research so it is now being done by us instead of being done on us. We are starting to use research to search again for what we once knew. This is an important and urgent search for us, as most Indigenous creation stories and traditional teachings provided us with guidance on how to lead a healthy life. As non-Indigenous Canadians celebrate Canada's 150 year birthday, Indigenous peoples of Canada acknowledge how 150 years of Canadian government efforts to assimilate us have resulted in our disconnection from the traditional knowledge that kept us healthy for more than 10,000 years. Failed efforts by the Canadian government to assimilate Indigenous peoples resulted in a disconnection from our sources of knowledge, strength, and wellness which were found in family, community, culture, the land and traditional spirituality. Currently, there is a strong movement amongst Indigenous health researchers to reclaim that knowledge.
Although Canada enjoys an international reputation as one of the worlds most admired countries, what is often not known to other countries are the inequities that exist for Canadian Indigenous peoples. In the field of health alone there exist huge inequities in terms of disproportionate levels of illness and poor access to health care. As previously quoted in this journal, the Canadian Minister of Health summarised the gap in healthcare by saying that if you are Indigenous your life expectancy is up to 10 years shorter than for other Canadians. For non-Indigenous health policy makers who often have a future oriented focus and hope that technology and western science will find the solutions to health care problems, it is difficult for them to understand why anyone would want to look to the past in order to guide present or future actions/solutions to existing problems.
To provide some context to this differing worldview, the Indigenous peoples of Canada's far north have encapsulated their experience, traditional knowledge, and wisdom into what is called in Inuit Qaujimajatuqangit. It is their belief that this collected body of knowledge prepares Inuit for future success. Inuit Elders use the bow and arrow analogy to explain the relevance that these teachings have for the future. If you do not draw back the arrow in the bow, it will drop a short distance in front of you. Non-Indigenous people may understand this metaphor as a back swing as in golf or in tennis. The backswing is needed to generate the power to move an object forward. For Indigenous peoples, the backswing involves activities where people review and identify past resources, strengths, energy and accomplishments. Without gathering energy the arrow or the golf ball will not travel far. As our present becomes our past and our future becomes our present we recognise that cultural teachings and traditional medicine are always evolving to meet the challenges that we face. What we must not forget is that the connection we have to family, community, culture, the land and spirituality is what provides us with this source of knowledge. Unlike a western/European focus on the value of independence, Indigenous people's worldviews focus on inter-dependence or Interconnection. This philosophy is summarized by many First Nations in the expression: All my Relations. Our relations do not just refer to our family, communities and nation but to mother earth, sky father, grandmother moon, and our brothers and sisters in the plant and animal regions. "All my relations" also encompasses the spirit people – those who came before us and those not yet born.
All my relations
Thompson Rivers University (TRU) in British Columbia is located on the traditional unceded territory of the Secwepemc people. As an Indigenous Professor and BC Government health research chair at TRU, I am developing, along with Indigenous professors in Education, Social Work, Nursing, and Tourism a research centre called 'All my Relations'. The goal of this research centre is to establish a national Indigenous family and community wellness research centre to identify, research and further advance and implement best practices in Indigenous family and community health and healing. Although the centre itself does not yet have funding there are numerous funded research projects affiliated with All my Relations that address the reclamation of traditional healing ceremonies and practices, as well as a network for providing students and new investigators in health research with national and international opportunities to obtain mentorship in Indigenous traditional knowledge and medicine. The centre will be based on a number of core principles that will guide research that we hope will have an impact upon government policies in terms of Indigenous health care. Using the example of mental health, it is necessary for governments to shift their energies and resources from intervention and postvention to focus on prevention. This will require a shift to looking at a backswing or drawing back the bow. This leads to the second principle and that is that the solutions to preventing Indigenous mental health crises must come from the real experts i.e. those communities and Individuals who have successfully recovered from their own crisis. In general, governments within Canada must support Indigenous communities in their efforts to rediscover, reclaim, and to utilise the natural occurring healing resources, teachings and practices that have worked in the past and that can be adapted for use in the present and in the future.
Dr Rod McCormick
Professor and Research Chair
All My Relations Research Network
Faculty of Education and Social Work Thompson Rivers University
For more information, contact:
Sereana Naepi
sepatterson@tru.ca
Please note: this is a commercial profile