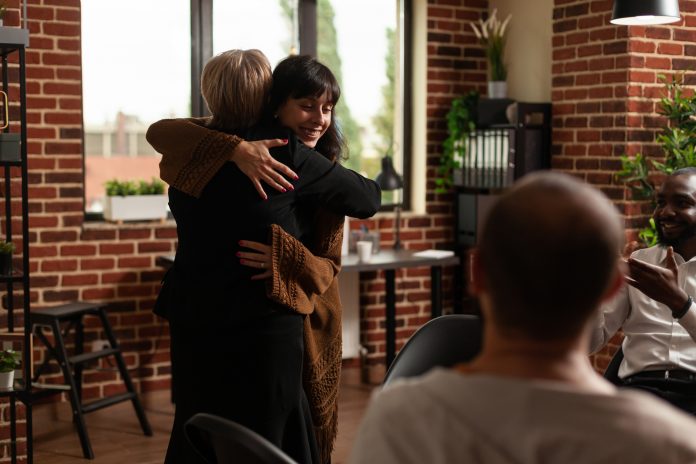 Looking at rising cases of drug overdose deaths, researchers discuss how stigma correlates to poor health outcomes for those struggling with addiction
Trying to slow the opioid crisis which has increased drug overdose deaths in rural communities in America requires taking action to overcome the stigma and health inequity that have increased barriers to recovery from substance use disorder (SUD).
The University of Rochester Recovery Center of Excellence takes a diverse group of people with knowledge of the issues of drug abuse.
Since 1999, nearly 841,000 people have died from a drug overdose in the US, and this number continues to rise – as seen between 2018 to 2019, when the largest increase in death rates involving synthetic opioids occurred in the West (67.9%).
"The only way we can improve the treatment of substance use disorder is to recognize and understand how stigma and inequity act as obstacles to change."
Unfortunately, currently, there are limited resources, few providers, and a lack of anonymity for drug treatment – coupled with stigma and health inequities create substantial roadblocks for those seeking SUD/opioid use disorder care happening in many rural communities struggling with drug overdose deaths and addictions.
Dedicated to finding solutions, the panel involves people with lived experience of SUD, artists, authors, providers, researchers, policymakers, and advocates to piece together a better treatment landscape for those suffering.
Addressing health equity as barriers to substance use disorder care
Under a grant from the Health Resources and Services Administration (HRSA) of around $12.3 million, the University of Rochester Recovery Center of Excellence has been creating best and safest practices to reduce morbidity and mortality related to SUD.
With a particular focus on synthetic opioids to rural Appalachian communities that have been hit hard by the opioid crisis, they continue to research the drug crisis and how to end it in communities affected the hardest.
Michele Lawrence, M.B.A., M.P.H, assistant professor of Psychiatry and Public Health Sciences at the University of Rochester Medical Center, said: "For many years, our country has looked at substance use disorder as a disease of the weak-minded; something that happens to other people with a history of 'bad behaviour' that had this coming to them. We isolate those 'bad' people, lest their behaviour is catchy. That is stigma.
"The only way we can improve the treatment of substance use disorder is to recognize and understand how stigma and inequity act as obstacles to change."
Dr Gloria J. Baciewicz, professor in the Department of Psychiatry at URMC, said: "At a time when fatalities from the overdose crisis have reached record numbers, this summit brings together people who have the tools to bring about change.
"These discussions are particularly important as we face the 'fourth wave' of the opioid epidemic, which is being driven by the use of deadly synthetic opioids, stimulants, and the use of multiple substances in combination."
Innovators from across the US come together to evaluate stigma
This conference will take place at the Eastman School of Music in Rochester, New York, from May 18–20, and aims to devise a campaign to reduce stigma. Many of the researchers have already tackled many deaths and addictions by promoting art and community conversations.
The centre has already disseminated 12 best practices that have been adapted for implementation in rural communities. Recent initiatives include suicide prevention training, resources to reduce overdose from combined substances, and training on the treatment of SUD in primary care.
Lawrence said: "This conference is the start of a conversation about how we, as a society, work our way out of this. It starts with a connection to each other and listening to each other's stories so we can see the humanity and similarities in people who may look different from us.
"It starts with facing up to the stigma we all carry and realizing that all of us have flaws, but we are better together than alone."
Editor's Recommended Articles