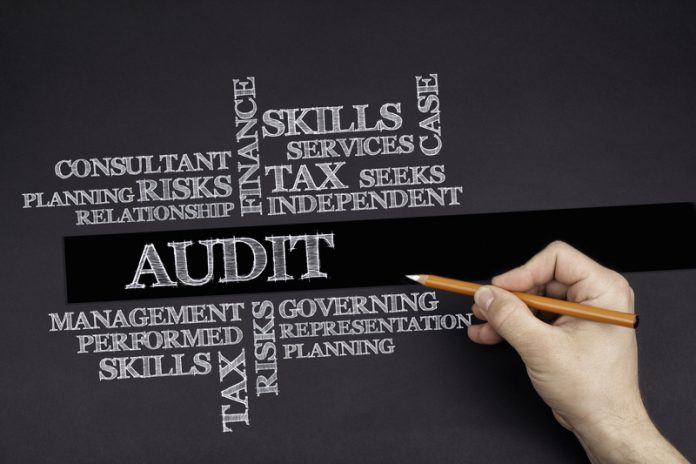 Ray Dorney, Director at Rockford Associates Limited explores the work of this leading professional firm of recovery audit specialists
Rockford Associates is a leading professional firm of recovery audit specialists. Since 2001 we have conducted over 650 audits and recovered over £100 million pounds on behalf of private and public-sector clients on a contingent no recovery no fee basis.
We work across the private and public sectors and our clients include commercial organisations operating in all market sectors, as well as county, city and metropolitan borough councils, NHS trusts, housing associations, universities, leading charities and government departments.
We are confident that our experience, values and multi-faceted audit approach will maximise recoveries due to our clients. Rockford operates on a no recovery-no fee basis at no cost or risk to our clients.
Crown Commercial Service – Spend Analysis and Recovery Services II framework. Ref: RM3820
Rockford Associates has been awarded a place on the Crown Commercial Service's (CCS) new 'Spend Analysis and Recovery Services II' framework, Ref: RM3820.
The new framework means that public sector organisations across the UK can access the most effective forensic analysis services, to recover historical overcharges or over-payments from their supply chain. These recoveries can be achieved quickly and simply through the Framework and suppliers with the minimal internal resource.
The Framework and CCS will provide support, guidance and ease of access to these services for the public sector, in order to ensure our customers optimise the results from the Framework and recover as many inaccurate payments, pricing errors or missed contractual benefits as possible.
Rockford Associates – Client Survey
94%     – Rated very professional;
91%     – Agreed of value;
100%   – Agreed non-disruptive;
91%     – Agreed another audit likely and;
100%   – Would recommend service to others.
Recovery Audit Services
Our core offering is the analysis of payment records to aid the identification of purchase ledger overpayments and their subsequent recovery from suppliers; additional services include the recovery of the unclaimed or under-claimed VAT and a supplier contract compliance review.
Rockford adopts a multi-faceted audit approach with a view to maximising recoveries for our clients.
Our accounts payable audit consists of a review of historic payment transaction data. We use our proprietary in-house forensic software to uncover overpayments resulting from:
Goods or services being paid for twice;
Payments being made to the wrong supplier;
Payments being made in the wrong currency;
The by-passing of existing software duplicate checks;
The same invoice being paid across different accounts payable systems, countries, divisions or ledgers and;
Credit notes being paid as invoices.
Our Pathfinder software produces over 18 audit reports, each looking to identify overpayments using different criteria and algorithms. Where applicable, our software will look for overpayments across data from different entities, countries, divisions and systems within our client organisations. This can be of particular value where a client has been subject to organisational change, undertaken mergers, acquisitions, transitioned to electronic payments or shared service centres (SSC's) and where it has changed their financial software.
We will also identify and investigate those suppliers who, from our previous experience with other clients, are most likely to have hidden or removed overpayments.
How We Work
Our auditors are highly experienced and self-sufficient and because our auditors work on-site, they can undertake a wide range of recovery work from identification and verification of potential overpayments and savings through to final recovery with minimal disruption and disturbance to our clients.
Data Collection
In preparation for an audit, we request historic accounts payable data from our clients. Rockford has a detailed knowledge of the underlying data structure of all leading and legacy financial system software. Our data team are therefore able to offer precise knowledge and support, making the data extract exercise for our clients a simple and quick extract-only task.
We will then process our client data through our proprietary software, preparing the reports from which our auditors can prepare for an audit.
Preparation
Before our on-site audit commences, our auditor will analyse our audit reports and identify those potential overpayments that will be investigated during the audit recovery stage. Our auditor will also prepare the supplier circularisation ready for client approval.
Rockford will at this stage also instigate with our client the necessary arrangements for the on-site audit to commence.
Audit Recovery
Once on-site at a client, our auditor commences the recovery audit. Following an initial introduction meeting, our auditor will action the supplier circularisation and start to investigate potential overpayments and VAT recoveries by review of relevant vouchers.
The auditor will undertake all work necessary in contacting suppliers to confirm and agree on any potential recoveries. All agreed recoveries will be fully documented and progressed through to recovery.
Our auditor will hold weekly meetings with our client to report on progress of the audit and recoveries.
Review & Reports
At the end of an audit, we will present our supplier master and transaction analysis reports and our findings and recommendations report.
What our Clients Think
Very impressive auditor, Lots of Knowledge, answer to every question asked, nothing too much trouble, went that bit further.
D.P. Deputy Manager – Education
Very satisfied, have used Rockford over the last ten years and will continue to do so.
L.C. A/C Payable Manager – NHS
Everything very thorough, everything spot on – no disruption.
D.H. Operations & A/C Manager – Airport
Really valuable to our business. Very impressed with the performance of the Auditor.
D.D. Accounts – Housing Trust
For more information please call +44 (0)1494 578 111 or visit www.rockfordassociates.co.uk.
Please note: this is a commercial profile
Ray Dorney
Director
Rockford Associates Limited
Tel: +44(0)1494 578 111
raydorney@rockfordassociates.co.uk
Editor's Recommended Articles