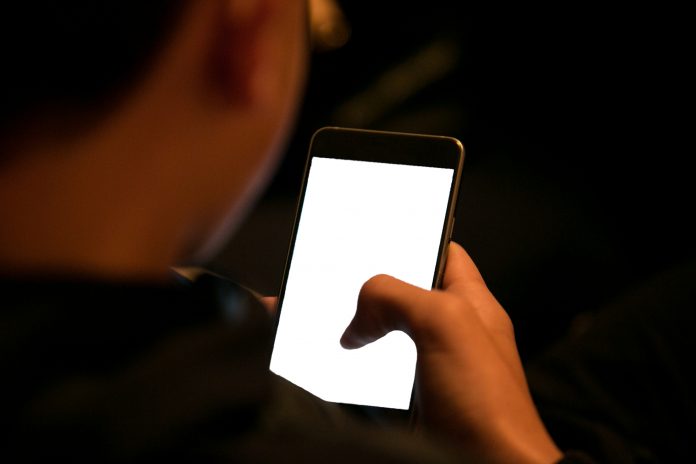 We already know the story of how the Internet has revolutionised society, but perhaps less understood is the role it had in democratising and shaping investment strategies
Before the advent of the Internet, trading and investing was almost exclusively something only the wealthy — with their private stockbrokers — could afford to do. But now those services can be accessed with the press of the button in any App store. A part of this revolution is that younger generations with even less disposable income are more inclined to invest than ever before, shaping investment strategies.
Millennials: Investment democracy and autonomy comes of age
Thanks to the ease of access that the Internet provides, Millennial investors demand more autonomy and self-control over their investments. They do still appreciate input from investment advisors, but by and large they regard anything other than a simple, straightforward experience as counter-productive.
According to Neil Gourlay at Accenture UK, only 20% of millennials would work with an advisor exclusively. They are much more likely to be free-birds — a habit probably encouraged by the fierce competition the Internet provides.
In what is perhaps a contradiction, Millennials are also more likely to use robo-advisors. That is, digital, automated algorithms over human contact. This trend is becoming more likely as we move from one age scale on the Millennial spectrum to the other, with younger Millennials more likely to use algorithms over human investors.
Millennial investment is also increasing as some of the older millennials are likely to be comfortably along in their career paths and with more disposable income. But they are not showing signs of morphing into the habits of their Gen X forerunners. They know the Internet is a goldmine of information and are comfortable in their educated decisions to invest with who they want, when they want, on their own terms.
As for what they invest in, most of them are likely to invest in things that Gen X hardly even are aware of: such as cryptocurrencies and tech stocks — or green energy. Millennials are more aware of the potential social and environmental consequences of their investments, so a certain thinking ahead — of the bigger picture — has a huge impact on their strategy.
As of this year, Millennials replaced the post-War Baby Boomers as the most populous generation in the working market.
Generation Z: An investing enigma unlocked
Gen Z — characterised as anyone born after 1997 — are a generation barely out of their teens, so their investment patterns are not wholly understood.
But there are a few things that we know.
Gen Z are likely to be highly tech competent and great at multitasking, and just as committed to experiences and finding meaning as their forerunners, the Millennials. They are also likely to be driven by the great changes predicted to evolve rapidly in this century, such as the growth of Big Data, artificial intelligence, and the Internet-of-things. By 2034, it is expected that Gen Z will usurp Millennials to comprise of the largest generation in human history.
In the here-and-now, though, it looks like Gen Z are more money-conscious than any other. They are more likely to put money away for retirement sooner than Millennials, Gen X and Boomers. One study found that up to 10% of Gen Z members are already saving, or planning to save for their retirement.
This might suggest that Gen Zers are frugal and bleak investors in waiting, but in reality, they have a remarkable drive unlike millennials to think long-term, far into the future. This drive to achieve distant financial goals is actually a positive sign, that of a new wave of successful investors in the making. Today's teenagers prioritise tomorrow's financials over their immediate desires — which is an important attitude for any investor looking to grow their portfolio.
Everything that democratised investing for Millennials has been expanded upon, making investing for Gen Z easier, safer, simpler, and more accessible than ever. Gen Zers are more likely to use online forums and discussion boards to learn from their peers and those with more experience, and then use that information to diversify their portfolio.
Gen Zers can also cut their teeth with gamified investment platforms. These online tools allow teen-investors to understand the real-life trading experience without the risk. Gamified platforms are more stimulating and informative than textbooks, and can be accessed anywhere on the go. And then there are micro-investing applications. For a few pounds at a time, young investors can try their luck without putting all their eggs in one basket, and with minimal losses, if the odd investment does go bad.
A new dawn for investment?
If the emerging research on Gen Z investment is anything to go by, then the future looks especially bright for investing. Cheaper, easier, quicker, less risky investment has truly democratised the process and had a hand in shaping investment strategies. And what used to be the hobby of the wealthy can now be enjoyed by an 18-year-old as he procrastinates on the daily commute to work.
The opportunities for investment aren't going anywhere — if anything they are getting stronger. But investment companies will need to work hard and adapt if they are to meet the changing demands and conditions.
This article was written by Ben Fielding of Oakmount Partners Ltd, an investment consultancy firm based in Essex, UK.
Editor's Recommended Articles