Sleep apnea patients with reduced deep sleep have a greater risk of brain biomarkers linked to stroke, Alzheimer's, and cognitive decline
The research, published online issue of Neurology®, the medical journal of the American Academy of Neurology, establishes an association, not causation, between sleep apnea and poor brain health.
The study examined sleep factors and biomarkers related to white matter health.
What is sleep apnea?
According to the NHS, "Sleep apnea is when your breathing stops and starts while you sleep. The most common type is called obstructive sleep apnoea (OSA). Sleep apnea must be treated because it can lead to more serious problems."
Symptoms of sleep apnea normally occur during sleep.
They include the following:
Breathing stopping and starting
Making gasping, snorting or choking noises
Waking up a lot
Loud snoring
During the day, you may also experience the following symptoms:
Feel very tired
Find it hard to concentrate
Have mood swings
Have a headache when you wake up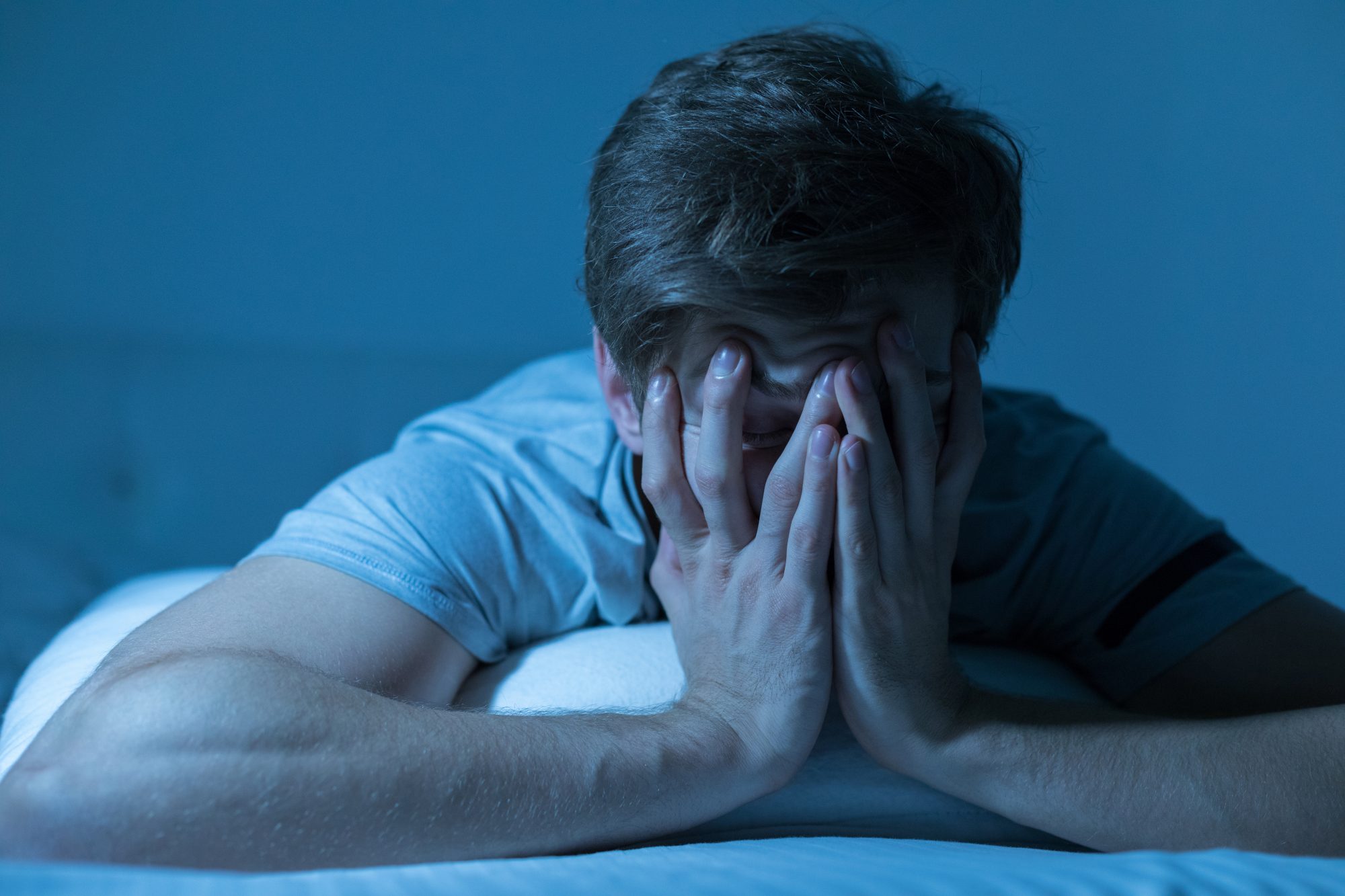 What do biomarkers do?
Biomarkers assess the preservation of the brain's white matter, which is crucial for connecting different brain regions.
One biomarker, called white matter hyperintensities, refers to small lesions visible on brain scans.
These hyperintensities become more common with age or uncontrolled high blood pressure.
The other biomarker connects nerve cells and measures axon integrity.
Sleep apnea and reduce deep sleep are associated with biomarkers indicating early cerebrovascular disease
"These biomarkers are sensitive signs of early cerebrovascular disease," explains study author Diego Z. Carvalho, MD, MS, of the Mayo Clinic in Rochester, Minnesota, and a member of the American Academy of Neurology.
"Finding that severe sleep apnea and a reduction in slow-wave sleep are associated with these biomarkers is important since there is no treatment for these changes in the brain, so we need to find ways to prevent them from happening or getting worse."
These brain changes associated with sleep apnea currently lack treatment.
This reminds us just how important prevention and management are.
In this study, 140 individuals (average age 73) with obstructive sleep apnea were categorized as mild, moderate, or severe.
A correlation was found between decreased deep sleep percentage and increased white matter hyperintensities and reduced axonal integrity.
This was the equivalent of ageing 2.3 and three years, respectively.
Severe sleep apnea showed higher volumes of these biomarkers compared to mild or moderate cases.
Adjustments were made for age, sex, and relevant conditions.
What does the future hold for sleep apnea research?
This study is potentially limited in representing full sleep because it looked at split-night observations.
To fully explore the relationship between sleep problems and biomarkers and the impact of sleep quality improvement or sleep apnea treatment, future research is needed.
Editor's Recommended Articles