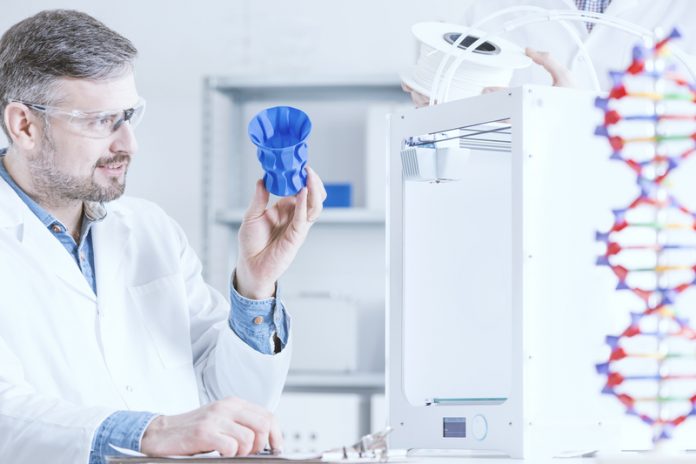 The Wellcome Trust backs ideas from all over the world to improve health for everyone, as Open Access Government learns
The Wellcome Trust traces its roots back to the entrepreneur and philanthropist Sir Henry Wellcome, a man born on the American frontier who, with his partner Silas Burroughs, built a multinational pharmaceutical giant.
Wellcome's laboratories, one physiological and one chemical, proved research could develop better medicines. During his lifetime, Wellcome funded scientists who produced antitoxins to combat tetanus, diphtheria and gas gangrene.
On his death in 1936, Wellcome's will established a charity for the "advancement of medical and scientific research to improve mankind's wellbeing".
Today, the Wellcome Trust's funding supports over 14,000 people in more than 70 countries thanks to a £20.9 billion investment portfolio. It has set a target of investing up to £5 billion over the next five years alone to explore new ideas in science, population health, medical innovation, social sciences and public engagement.
The trust's wide-ranging work is intended to reflect the breadth of its founder's scientific and pharmaceutical interests.
Since 1993, the trust has funded the Wellcome Trust Sanger Institute, which played a major role in the Human Genome Project, mapping 30% of the human DNA sequence as part of a collaborative international effort. The trust's backing kept the data public, meaning researchers have permanent access to it.
The trust also runs the Wellcome Collection, a free London-based exhibition space and the home of the Wellcome Library, one of the world's leading resources for the study of medical history.
Much of the trust's research funding aims to address major challenges in a number of different ways, bringing different activities together to create something greater than the sum of its parts. This approach is evident in its work to help the world prepare for the next major epidemic.
The trust has supported activities ranging from vaccine development to tackle Ebola through to public health interventions, such as providing insecticide-treated bednets to prevent malaria, behavioural training for health workers to minimise potential infections and advocacy work to encourage governments and business to secure global health.
Preparing for epidemics is one of a few priority areas and the trust is constantly assessing new issues to see where its work could have an impact.
Mental Wellbeing
The latest area in development is mental health. The trust is exploring how the mental wellbeing of young people could be improved by supporting alternative approaches to better understanding mental health and the development of new interventions to prevent and respond to mental health problems.
In October, the trust co-funded a £200,000 investment to help 14 public libraries in England, Scotland and Wales find new ways of engaging communities on the issue of health.
The Engaging Libraries project, a collaboration with the Carnegie UK Trust, will back a range of pilots, some fun and some serious, looking at mental health at all stages of life. They include a project to create a "wellbeing sanctuary" focused on the mental health of men working in the City of London. Another scheme in Oldham, Greater Manchester, will use comics and cosplay to engage young people on mental health issues.
Elsewhere, the trust has worked with the Simons Foundations to fund a £10 million International Brain Lab.
This ambitious project – described as a "world-premiere" for neuroscience – will see 21 neuroscience groups from the UK, the USA, France, Portugal and Switzerland work together to map brain activity in mice to understand the sequence of steps used to make decisions, such as the best way to obtain food.
It is hoped that bringing together leading experimental and theoretical neuroscientists will deliver greater insight into learning and decision-making than any single lab could achieve on its own. The work is one of the first steps towards identifying the brain network dysfunctions behind mental health disorders. The lab officially launched on 19 September 2017.
Dr Andrew Welchman, Head of Neuroscience and Mental Health at Wellcome, said: "Even the seemingly simple decisions we take for granted in everyday life involve the coordinated activity of many thousands of brain cells.
"A longstanding barrier in understanding the brain has been capturing and teasing apart this activity. The International Brain Lab will deploy state-of-the-art technologies in a collaborative setting, with input from some of the leading experimental and theoretical neuroscientists on the planet. This could be transformative in helping us understand how the brain works."
Editor's Recommended Articles