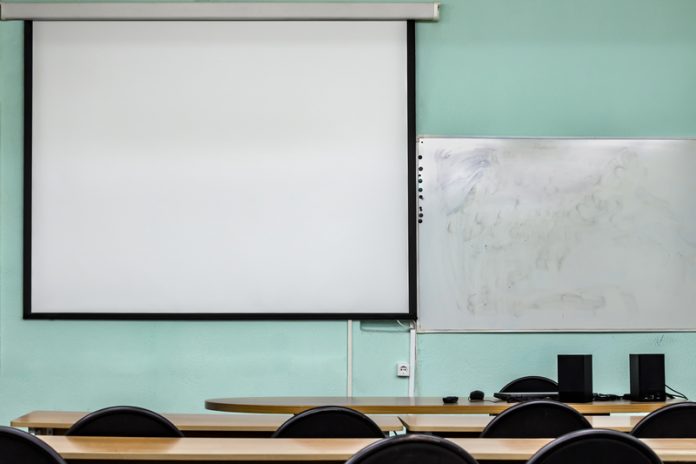 Andy Goff, Director at ONVU learning explains the many benefits and uses of video-assisted technology and how it has positively impacted the education sector
Andy began his journey into education by completing a four year B.Ed Hons Degree in Technology and Education.
Since then, his career has remained in the education sector; as a teacher for 12 years, as an IT Director of Development at the Merchant Taylor's School in London and leading EdTech businesses for 14 years.
Having dedicated his career to providing learning opportunities for young people, Andy found that working in the EdTech sector was a viable way of exploring his expertise.
Andy said: "Working in the EdTech sector was a natural progression combining my day to day knowledge and empathy of schools with my technology subject knowledge.
"Notably I led Sony PlayStation's education strategy, was involved in the development of the new IT curriculum and have worked on many innovative EdTech solutions with corporations including Intel, Microsoft, Sony, Oxford University Press, Apple, and Toshiba."
Throughout his career, Andy witnessed the rise and fall of many technologies used within the education sector.
"If technology is not intuitive, simple and straightforward then no matter how good its potential may be, it won't be sustained by teachers and becomes a wasted investment of finance and time.
"The use of interactive whiteboards was revolutionary in changing the teaching and learning experience in many ways.
"Increasingly interactive whiteboards and, now digital panels, have driven teacher pedagogy to make use of all manner of interactive content helping to explain complex information with interactive diagrams, simulations and video.
"It serves a role in engaging Gen Z students with content and through a medium, they understand and are familiar with, but it needs to serve a purpose. Not just 'tech for tech's sake'.
"Technologies that can drive a change in classroom behaviour or positively impact the absorption of information are those we're more excited about.
"These need to be innovative so that they inspire students and push boundaries for teachers in which to motivate the new generation of tech leaders."
Intrigued by video and wanting to harness its potential to aid learning, technology based education methods became the foundation for ONVU Learning, allowing Andy to create valuable solutions to support the teaching profession.
The objective behind ONVU Learning is to create "simple and sustainable solutions" which improve professional development for teachers and as a result, lead to increased student outcomes.
These solutions are embedded to work in cohesion with the aims of schools up and down the country.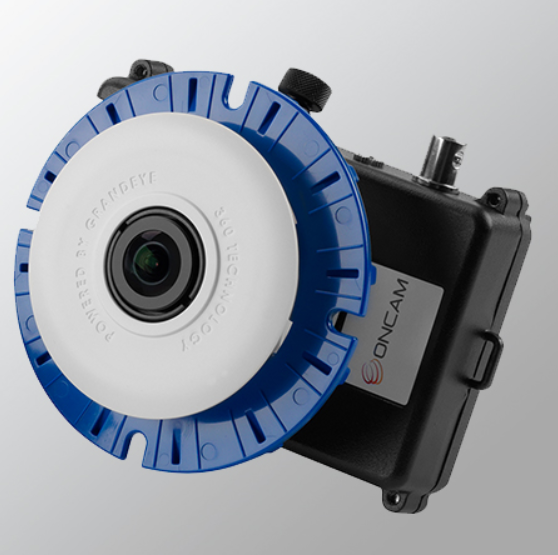 In order to do this, ONVU has created the LessonVU system, a discrete classroom video capture system that captures the most complete representation of a lesson using a 360o video camera and studio grade microphone.
The system enables the teacher to review and reflect on normal teaching at a time appropriate to them and in an efficient manner.
"LessonVU systems are deployed across 65 classrooms; most are scheduled to record all the lessons taking place in those classrooms all the time for the respective teachers to review for their own professional development." Andy added.
"As a teacher it is only natural to be nervous when being videoed teaching.
"ONVU learning has worked hard with school partners to work up policies, processes and innovate LessonVU technology to engender trust, so that only appropriately authorised persons can access their videos.
"This has ultimately enabled teachers to forget that the LessonVU systems are recording, relax into teaching normally rather than doing a performance and provide honest video of teaching for self-review or further discussion with mentors, which is a significant step forward for teacher training."
In 2018, Aston University Engineering Academy became the first school in the world to install discreet, always-on 360-degree LessonVU camera systems from ONVU Learning in every one of its 28 classrooms.
Every lesson in every classroom is recorded each day, providing teachers access to countless hours of lessons and resources, which are easy to share to other colleagues.
"Teachers are positively mindful that they can review any of their lessons without investing any prior thought or valuable time in booking out or setting up any technology" Andy said.
"They just teach normally, note times that they would like to review and then do so on demand at a convenient time in school or perhaps at home online.
"One of the newer teachers at the school told Schools Week magazine, "Sometimes you think, 'I wish there was a way to record what I've just done so I could share it with someone."
The online capability to share resources to one another has been a particularly useful tool to new teachers joining the profession.
For years headlines have identified the struggles that schools face throughout the country.
It is reported that government funds are just not enough to employ the amount of teachers needed and to buy the resources that schools need to function.
Overstretched teachers who take on the workload of a missing workforce, often leave the profession due to stress, leaving less teachers behind each year.
Commenting on the current climate, Andy said: "The UNESCO Education 2030 report figures highlight the severity of the problem with increases in population and increased access to education, a forecasted requirement of 25.8 million teachers being needed when there are only 2.7 million currently available.
"We hope that ONVU Learning's technology and practice will help schools to develop a level of teaching mastery in their teachers by which those teachers stay in the profession and provide a quality engaging experience to young people.
"When teacher workload and resultant stress is in the spotlight, we think that LessonVU has the opportunity to provide the most efficient and accurate self-review of lessons, teaching and learning, for evidence informed teacher professional development."
Reflecting on the overall importance of technology in the classroom, Andy said: "Technology is now integral in all aspects of our lives.
"It is imperative that our young people are practiced in its use and inspired through their experiences to innovate and create the next advances in technology developments – perhaps creating new advances in cancer treatment, the code to keep us all safe and solutions to harming our planet.
"I think that the most categorical positive evidence really comes from our teachers. They wouldn't continue to ask for the budget to buy technology if they didn't experience the positive impact of it in their classrooms and with their students.
"The more technology is used to give real-time intelligence on the learning and teaching environment, the better; hopefully reducing teacher workload and adding important insight into students learning."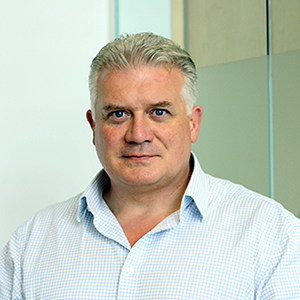 Andy Goff 
Director 
Editor's Recommended Articles