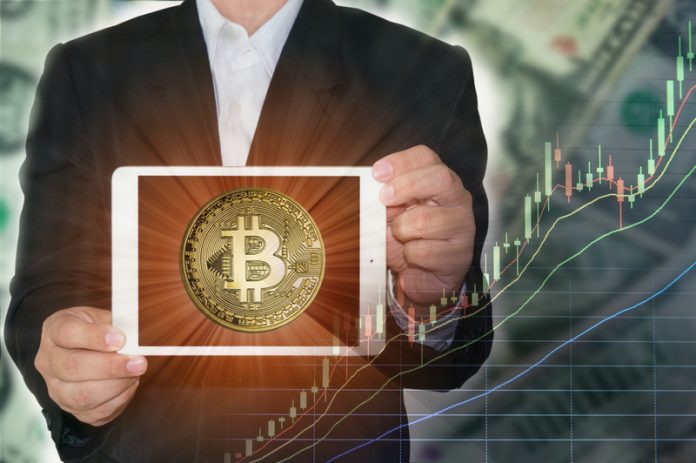 In this article, the founder and co-founder of the Blockchain Federation provide insight into the future for a blockchain based purpose-economy
During the years following the rise of Bitcoin in 2008, Blockchain and related digital technologies have spiralled into a revolutionary phase of development, spearheaded by idealists, anarchists, and investors. This is why the authors Eddy Wagenaar and Irina S. Zimakova founded the Digital Embassy in 2016, the international umbrella organisation for 16 digital technology federations: 3D Printing Federation, Artificial Intelligence Federation, Augmented Reality Federation, Big Data Federation, Blockchain Federation, Cloud Solutions Federation, Cybersecurity Federation, Digital Currencies Federation, Digital Identity Federation, Drones Federation, FinTech Federation, ICO Federation, IoT Federation, RegTech Federation, Robotics Federation, and Virtual Reality Federation.
With the Blockchain Federation as its flagship federation, the Digital Embassy aims to connect local governments, businesses, and educational institutes to digital technologies, anticipating future changes through agile-like discussions to ensure a hyper-intelligent and smooth transition into the digital era. It is putting together an international digital think tank of global thought leaders to address regulatory issues, expedite law-making and political shifting, and provide for social-economic architectures to effectively integrate digital tech into existing societies.
Blockchain has been explained many times over. For those still unable to understand, please think of Blockchain as if it were a 'digital database', roughly one hundred times safer than Google's infrastructure. It is basically Bitcoin's 'operating system', recording financial transactions peer-to-peer, cutting out the middleman (bank). The ability to record almost anything onto this digital distributed database is probably the greatest invention since the Internet, which is why the Blockchain is often referred to as the Internet of Value.
In the very near future, anything and everything will be put 'on the Blockchain': passports, ID-cards, medical records, letters of credit, freight & customs documents, hotel & flight bookings, and so on and so forth.
Everything will become transparent and immutable. There will be no more room for error, no more room for corruption. Society will change into a blockchain-based purpose-economy, where people subscribe to global peer-to-peer networks to find divergent micro-jobs they like doing, paying them cryptocurrencies by the minute. Work will feel like a hobby. Mutual ratings will ensure trustworthiness and reliability between client (employer) and contractor (employee). Smart (automated) contracts will allow for the right type of insurance and paperwork for the job, matching with contractor's fundamental criteria. Contractors will be paid instantly upon completion of the job, again via smart contract, which will show at their fee-less Blockchain smartphone.
Effect on jobs
All digital technologies combined are expected to automate up to 80% of all current business processes, resulting in many millions losing their jobs. The key issue is if digital technologies will be able to provide for enough new jobs in time for us all to survive. It is paramount digital technology is accommodated, facilitated, and utilised in an intelligent fashion. The genie is out of the bottle: slowing down the process due to loss of 'old power', would potentially be harmful to an economy's global market position. Keep up with these modern times, that is the message.
Stiff competition from major international players such as Dubai, Estonia, Singapore, and Switzerland is keeping everyone at the tip of their toes. Dubai is very much aware of its fossil fuels ending and is anticipating on its future by means of digital technologies. All its government documents will be on the blockchain before 2020 – that's within a little over 2 years from now.
Dubai also recently announced 'emCash', the first state-issued Blockchain-based digital currency, enabling its citizens to pay for various items such as their daily coffee, children's school fees, utility charges, and money transfers. Their digital currency provides for faster processing, improved delivery time, less complexity and cost, peer-to-peer lending, and credit rating to name a few.
What's more, Microsoft recently unveiled 'CoCo': technology to speed up blockchain and address scalability issues. CoCo, short for Confidential Consortium, will be ready and made Open Source by 2018. It involves a commitment of Intel, R3, and JP Morgan aiming to make blockchain roughly one hundred times faster, targeting to create the foundation for Blockchain for enterprises.
The future of Blockchain, Cryptocurrencies, and related digital technologies is not in the hands of governments though and can easily spiral into riots or even civil war if not guided or addressed properly. It is imperative to balance the interests of those involved so it seems only logical to join the Digital Embassy or one of its 16 federations.
Each federation has its own small group of C-level decision makers, operational staff, and technical staff. Also, each federation has several special interest groups, allowing for cross-federation and cross-market interaction. This enables, for example, a UK insurance company in the Blockchain Federation to learn from a Dutch contact-centres experience with Chatbots in the AI Federation. Sharing knowledge and learning from each other is the peer-to-peer model how to move forward in the digital future.
Eddy Wagenaar
Chairman, Digital Embassy
Founder, Blockchain Federation
Irina S. Zimakova
President, Digital Embassy
Co-founder, Blockchain Federation
www.twitter.com/EUBlockchainFed
Editor's Recommended Articles