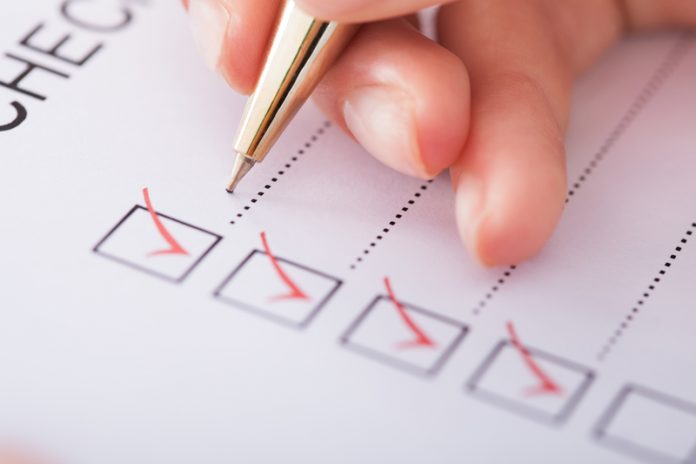 Adjacent Government highlights Prime Minister Theresa May's 12-point plan for Brexit and examines what it means for the UK
Ever since June last year Brexit has been the topic on everyone's tongues. It was, undoubtedly, a discussion that divided the nation and one that raised significant uncertainty among business and the public alike.
For over six months the government has been reticent to outline what a break from the European Union would look like. In fact, until October last year (four months after the vote) the government did not even reveal when Article 50, the mechanism to trigger the UK's withdrawal from the EU, would be enacted. March 2017 was finally given as the time frame—a date that is fast approaching.
On Tuesday, Prime Minister Theresa May finally put some concerns to bed by outlining her plan for Brexit. She also raised a few new concerns, particularly surrounding the single market—an issue that has been hotly debated.
So what does May's vision look like? The first point of her 12-point plan was to "provide certainty about the process of leaving the EU", something that will be welcomed by the country as a whole.
Brexit plan
In her speech May revealed her plan for Brexit. She said: "I want this United Kingdom to emerge from this period of change stronger, fairer, more united and more outward-looking than ever before.
"I want us to be a secure, prosperous, tolerant country – a magnet for international talent and a home to the pioneers and innovators who will shape the world ahead.
"I want us to be a truly Global Britain – the best friend and neighbour to our European partners, but a country that reaches beyond the borders of Europe too. A country that goes out into the world to build relationships with old friends and new allies alike."
What is included in the 12 points? May said the following would form part of the process of leaving the EU:
1. Provide certainty about the process of leaving the EU
2. Control of our own laws
3. Strengthen the Union between the four nations of the United Kingdom
4. Maintain the Common Travel Area with Ireland
5. Brexit must mean control of the number of people who come to Britain from Europe
6. Rights for EU nationals in Britain and British nationals in the EU
7. Protect workers' rights
8. Free trade with European markets through a free trade agreement
9. New trade agreements with other countries
10. The best place for science and innovation
11. Co-operation in the fight against crime and terrorism
12. A smooth, orderly Brexit
Immigration
Immigration has been at the forefront of all Brexit talk—even before the vote. Whether you agree with the views relating to border controls or not the fact is it was (and remains) something many people are concerned about. Circumnavigating this is something May will need to do with care and sensitivity to ensure the best deal for all UK citizens both here and those living in EU member states. She also has a responsibility to EU nationals in the UK. This was something she was keen to assure would be addressed and while she talked about controlling immigration she made it clear the rights of EU nationals living in the UK and British nationals living in the EU would be protected.
"You will still be welcome in this country as we hope our citizens will be welcome in yours," said May.
Movement of workers is an issue that impacts a number of industries, including construction and research. May made it clear the UK would focus on controlled immigration, but with better regulations.
"Because while controlled immigration can bring great benefits – filling skills shortages, delivering public services, making British businesses the world-beaters they often are – when the numbers get too high, public support for the system falters," she said.
Science
Point 10 on her plan related to science and research. The UK has developed a reputation for producing world-class research, and this is a reputation it is keen to continue. May said the strength of UK universities made the country an attractive place to undertake innovation and this was something that should continue to be nurtured.
"…we will also welcome agreement to continue to collaborate with our European partners on major science, research, and technology initiatives.
"From space exploration to clean energy to medical technologies, Britain will remain at the forefront of collective endeavours to better understand, and make better, the world in which we live."
Chief Executive of Universities UK Nicola Dandridge said this commitment to ensure the UK remains open to international talent was a welcome one.
"The UK's university system is indeed world-leading. Much of this success is due to our ability to attract talented students and staff from around the world and the world-class research we produce with international partners," said Dandridge.
According to Dandridge 125,000 students and 16 per cent of academic staff at UK universities come from EU nations. This ability to maintain these links must continue if the UK is to retain its global status in research.
"Brexit negotiations must ensure that the UK is still open to EU and international students and that we can continue to access valuable and collaborative European research networks," she explained.
"It was encouraging to hear that the prime minister would like to see the UK continue to play a role in certain EU programmes."
Single Market
Clearing up the uncertainty surrounding the single market, May plainly stated the UK would no longer have access to it after Brexit—something many businesses had feared. Instead, she focused on the goal of delivering a Free Trade Agreement and creating a truly globalised Britain.
She said: "…we do not seek membership of the Single Market. Instead we seek the greatest possible access to it through a new, comprehensive, bold and ambitious Free Trade Agreement."
She added this would remove the financial burdens placed on the country, "because we will no longer be members of the Single Market, we will not be required to contribute huge sums to the EU budget.
"There may be some specific European programmes in which we might want to participate. If so, and this will be for us to decide, it is reasonable that we should make an appropriate contribution. But the principle is clear: the days of Britain making vast contributions to the European Union every year will end."
The news was not wholly welcomed by businesses, many of which have raised concerns relating to pulling out of the single market and what this will mean for trade. The CBI, which represents business interests in the UK, said this decision reduced options by putting up barriers between the UK and the EU. However, the organisation said it welcomed clarity on the issue after a long period of uncertainty.
Director-General Carolyn Fairbairn said: "Businesses want to make a success of Brexit but will be concerned about falling back on damaging WTO rules.
"They stand ready to support the negotiations to get the best possible deal for the UK by ensuring that the economic case is heard loud and clear."
Future
With a plan in place the government can now work on delivering its objectives and really delve into negotiating new relationships with global partners. As the March deadline for triggering Article 50 fast approaches the government will need to work hard to get ahead before the two-year deadline to leave the EU begins counting down.