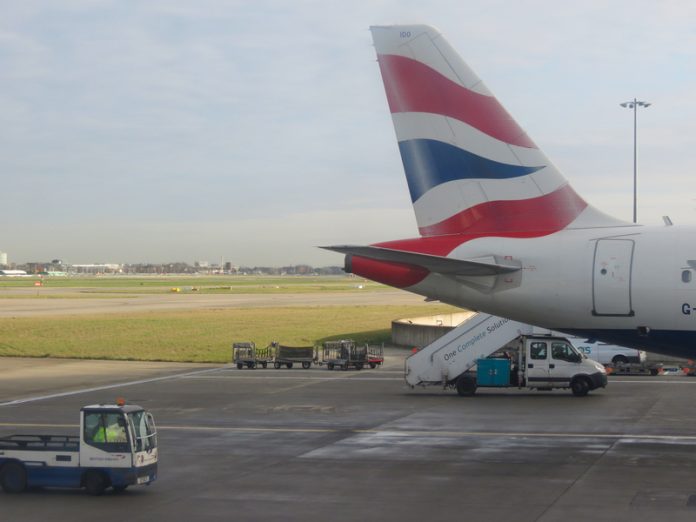 A new report commissioned by Aberdeen Standard Investment's AIPUT fund (Airport Industrial and Property Unit Trust) has highlighted the scale of progress and future potential for the adoption of automated transport and logistics technology at UK airports
The report, produced jointly by specialist UK aviation real estate consultancy, ChappellKing and Dornier Consulting International GmbH, explores the potential efficiency gains from automation across a plethora of airport-related functions such as cargo-handling and logistics operations, as well as passenger transportation both to and within airports.
London's Heathrow recently received the formal support of Parliament for its third runway plans. AIPUT currently holds 2 million sq ft of buildings at Heathrow, dedicated to supporting the airport's freight and logistics service providers.
Commenting on the report, AIPUT Fund Manager, Nick Smith, said: "Autonomous technology promises enormous benefits to airports and the service companies that support them, transforming the way airports work and improving efficiency and safety, both for passengers and other airport users.
"At Gatwick, for example, 90% of the airport's airside vehicles are stationary at any one time, which is both hugely inefficient and demands a vast amount of space. A much smaller pool of electric-powered autonomous vehicles would drastically cut costs, free up land, reduce emissions, and improve safety.[1] In Düsseldorf, a newly-developed robotic car parking system has demonstrated a 60% reduction in required parking space compared to human drivers."
"Airports and airport real estate providers need to be ready for the introduction of automated technology as soon as operational and safety regulations permit. AIPUT intends to stay ahead of the curve by embracing automation, working with our tenants and partners to build autonomous technology into our site masterplans; which we believe will adapt and future-proof our UK estate assets, ensuring that our clients' buildings and facilities will be able to accommodate and benefit fully from the rapid development of autonomous technology."
Trials of a variety of autonomous technological applications have already taken place at a number of UK airports. The first trials of automated air-side vehicles have been completed at Heathrow in collaboration with IAG Cargo and Oxbotica. Gatwick, meanwhile, recently became the first airport in the world to trial the use of autonomous vehicles to shuttle staff across the airfield, demonstrating that autonomous vehicles can operate safely in highly-complex airfield environments.
This winter in Norway an autonomous snowplough was tested at Fagernes Airport, with a single machine able to clear an area of 68 acres in a single hour. Autonomous technology increases the precision with which snowploughs operate, improving safety during the removal of snow and while driving information and low visibility.
The UK Government has signalled its support for the industry, with the announcement of £22.4 million of funding under the Industrial Strategy for off-road self-driving vehicles, which it believes will revolutionise productivity in a range of sectors, including mining, ports and airports. As in many other fields of technological development, airports are providing the testbed for a plethora of different autonomous applications. AIPUT will be ensuring that it is at the forefront of planning for and providing the cutting edge facilities that greater automation will require.
[1]http://www.mediacentre.gatwickairport.com/pressreleases/2018/18_03_16_autonomous_vehicles.aspx
Editor's Recommended Articles