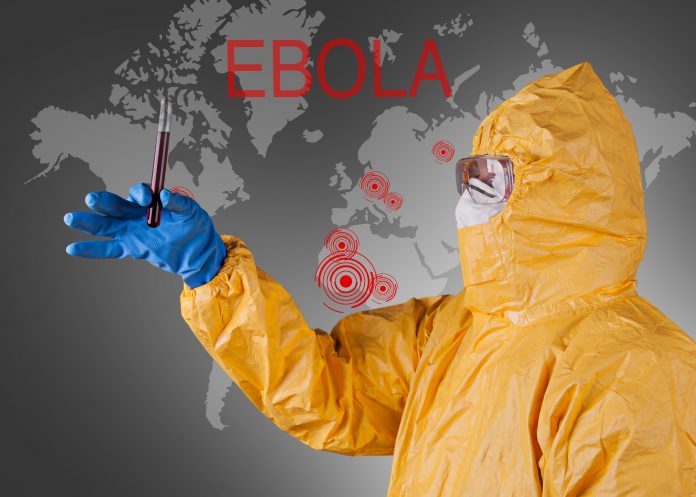 The UK Public Health Rapid Support Team is being deployed to the Democratic Republic of Congo to help control the outbreak of Ebola virus disease
On 8 May 2018, the Democratic Republic of Congo (DRC) Government declared a new outbreak of Ebola Virus Disease (EVD), the country's ninth outbreak. The latest situation report can be found on the WHO website.
The UK Public Health Rapid Support Team (UK-PHRST) has the capability to rapidly deploy public health experts at 48 hours' notice in order to strengthen the in-country response, curtail the spread of disease, and ultimately save lives.
The deployment is in response to a call from the World Health Organisation's Global Outbreak Alert and Response Network (GOARN). The GOARN team, which the members of the UK-PHRST will be part of, is working closely with the government of the DRC to rapidly scale up its operations in response to the current outbreak.
The 3 UK-PHRST team members deploying include 2 experts in tracking outbreaks (epidemiologists) and a data scientist. The team is expected to remain in the DRC for around 6 weeks, during which time they will help track the spread of the outbreak, and will also support in establishing robust data systems that will help align crucial information gathering. The UK-PHRST also has expertise in various other key areas for Ebola response, such as laboratory diagnostics, that can be deployed should they be needed.
The public health risk to the UK regarding the current Ebola outbreak is negligible to very low.
As the UK-PHRST's deployment progresses, it will continue to provide support and share expertise with partners in DRC to strengthen the health system beyond the immediate response.
Professor Daniel Bausch, Director of the UK-PHRST said: "Unfortunately Ebola has again re-emerged in the DRC.
"We are all aware of the potential devastation Ebola can cause, so it's essential that we respond rapidly to stop the outbreak in its tracks.
"Fortunately, we are seeing a rapid response both in the DRC and from international partners, and the UK-PHRSTis proud to be part of that, providing specialist support that can benefit the country, not only for this outbreak but for the long-term.
Public Health Minister Steve Brine MP, said: "The Ebola virus is absolutely devastating and it is critical to get it under control as quickly as possible to halt the spread.
"Our expert UK Public Health Rapid Support Team will be on the ground to help the people and government in DRC to respond and recover and grow their ability to protect against disease into the future.
"The UK was central to international efforts to bring this deadly virus under control in 2014, and it is only right that we continue to show global leadership."
Editor's Recommended Articles