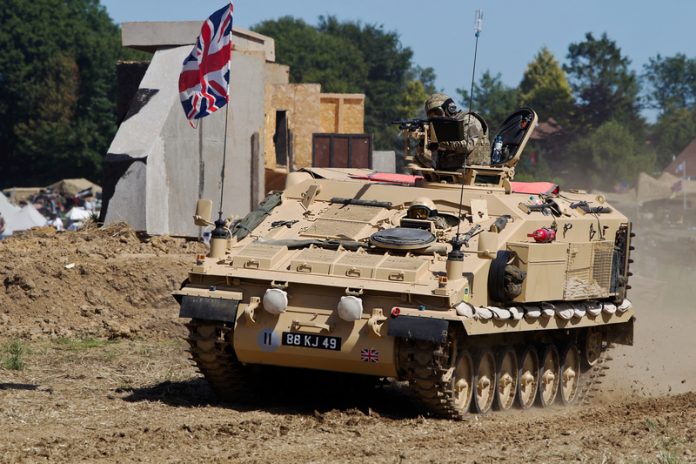 The UK government is forging a military deal with the EU that will allow them to share military assets and collaborate on operations after Brexit
The UK is negotiating a military deal with the EU that will allow them to share assets and cooperate amid growing global security threats.
The aim is to tackle 'shared threats' through the combination of resources and intelligence.
A new paper details what the deal will involve and explains how the UK will achieve it in the political landscape of Britain leaving the EU.
The UK is the only country that meets the NATO targets of spending 2% of the GDP on defence, 20% of which goes on equipment, and 0.7% of gross national income on international development.
The government is using its success in this respect as proof of the need for such a deal.
Secretary of State for Leaving the European Union David Davis said of the deal:
"It's in our mutual interest to work closely with the EU and its member states to challenge terrorism and extremism, illegal migration, cyber-crime, and conventional state-based military aggression.
"Today's paper highlights Britain's world class diplomacy and defence capabilities, our leading contribution to international development, and our desire to continue to use these as part of a deep and special partnership with the EU."
Details of the deal
The paper draws on the 'common goal' of the UK and EU of a 'safe and secure world'.
It says that not only will the British army maintain a relationship with EU member states, but with the US, the Middle East, and Africa.
They also wish to go beyond the current collaborations that they have with the EU, effectively increasing their relationship post-Brexit.
They point out that their individual military strategies outline the same goals, including tackling terrorism and cyber threats and responding to crises.
The biggest emphasis lies in the success of Britain's military under NATO guidelines and the UN.
The government is emphasising this as leverage in forging a military deal, and includes several case studies of its missions in the paper.
Defence Secretary Sir Michael Fallon said:
"With the largest defence budget in Europe, the largest Navy British troops and planes deployed across land, air and sea in Europe, our role in the continent's defence has never been more vital."
Editor's Recommended Articles